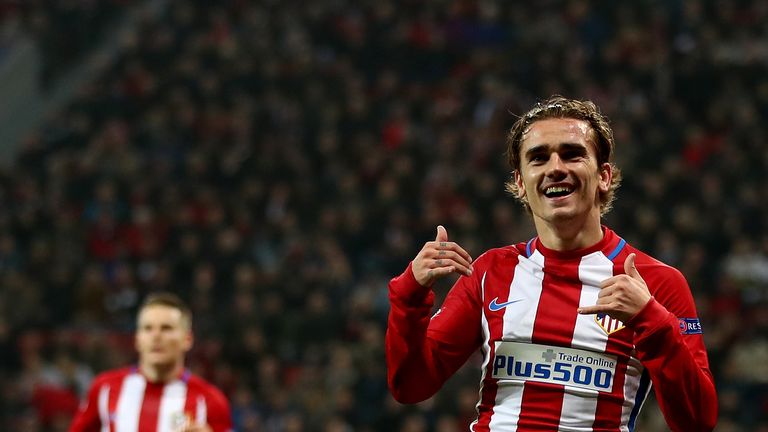 Antoine Griezmann was linked with Manchester United
Antoine Griezmann admits he is unsure of his long-term future, but says he felt like he had to stay at Atletico Madrid this summer because of their transfer ban.
Griezmann was widely linked with a move to Manchester United before signing a new deal with Atletico until 2021.
He said at the time that it would have been a "dirty move" to leave after Atletico's transfer ban was upheld, meaning they cannot sign new players until January.
And he has told FourFourTwo: "I have stayed mainly because of the transfer ban. Atletico needed me now more than ever and I felt I had to stay. It would be dirty to leave. I wouldn't have been myself, or the person that I feel I am today, if I had left this club in that way.
"I spoke to Diego Simeone about the situation, our options and how he wanted me to stay to work out what we could do. Then we finalised everything with [chief executive] Miguel Angel Gil. I have too much respect for this club and the people in it to leave now because, just like Real Sociedad, they've given me everything."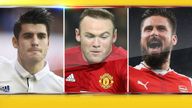 Transfer Centre LIVE!
Keep up to date with all the latest transfer news and gossip with our live blog
The France international denied that he had called United manager Jose Mourinho to let him know his decision, saying: "No, no, no. No, that's totally made up. False. It was my decision. I communicated it to the club. That's it."
While Griezmann is set to stay with Atletico this summer, he refused to be drawn on whether he will join United next year.
"To be honest, I don't know. I'm going to be playing for Atletico next season and after that we'll see. All I am thinking about now is Atletico Madrid. I think it's absurd to talk about something that is more than a year away," he commented.