Everton midfielder Gylfi Sigurdsson will be sidelined for between six to eight weeks with a knee injury, the Premier League club has confirmed.
Sigurdsson suffered the knee injury during the 2-0 win over Brighton on Saturday, although he was able to play the full match despite receiving treatment midway through the first half.
Reports originating in Iceland had claimed Sigurdsson could miss the rest of the season as well as the upcoming World Cup in Russia after damaging ligaments in his knee.
However, Everton believe the 28-year-old could be back in action before the end of the domestic campaign.
"Following consultation with a specialist, it is anticipated that Gylfi Sigurdsson's knee injury, sustained in Saturday's Premier League win over Brighton, will keep him sidelined for between six and eight weeks," read a statement released by the club on Thursday.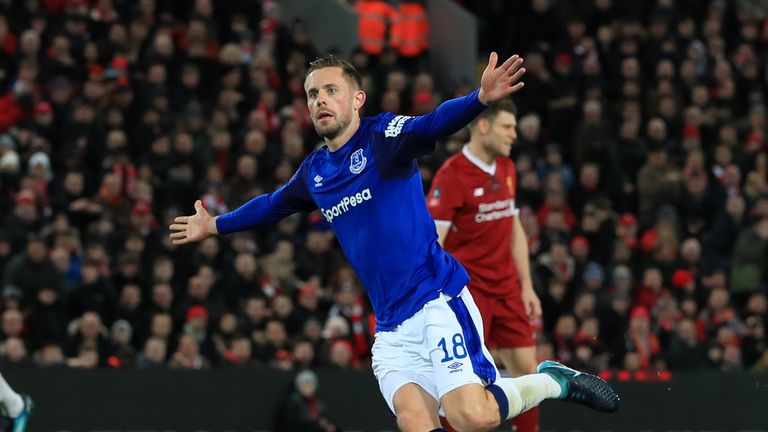 Manager Sam Allardyce added: "We'll continue to assess Gylfi's progress on a week-to-week basis and the medical team will work very closely with him, as they would with any injured player, to get him back playing as quickly as possible."
The midfielder has scored six goals in 30 appearances since joining Everton in a £45m move from Swansea last summer and is expected to play a major role for Iceland when they make their World Cup debut in Russia later this year.