There aren't many movie references that people from multiple generations are quick to get. But if you say, "Nobody puts baby in a corner" to anyone in the 18 to 80 range, there's a good chance you'll be met with a knowing smirk. That's probably because while Dirty Dancing puts Johnny Castle and Baby Houseman's timeless romance front and center, it also has political undertones and societal themes that resonate with every era. 
It was 30 years ago today that Patrick Swayze and Jennifer Grey's sleeper hit opened in theaters. Writer Eleanor Bergstein, who based the movie in part on her own experience as a teenage Mambo queen, knew that Swayze and Grey brought something special to their roles from the very beginning. 
"When Patrick came to New York for an audition and I met him at the airport, I said, 'I didn't know that you existed when I wrote this [script], but if you decided not to do this, it's very hard for me to imagine that I'd go ahead and make the movie,'" Bergstein recalled exclusively to E! News. "That's just the way I felt… Sometimes there's only one person for a part."
Grey wasn't quite what Bergstein initially had in mind for Baby. "I had had a very different idea in my head of a skinny little girl with lots of black curly hair—which is what I had been," she said. But as soon as the then 27-year-old actress' audition began, Bergstein knew she was the one.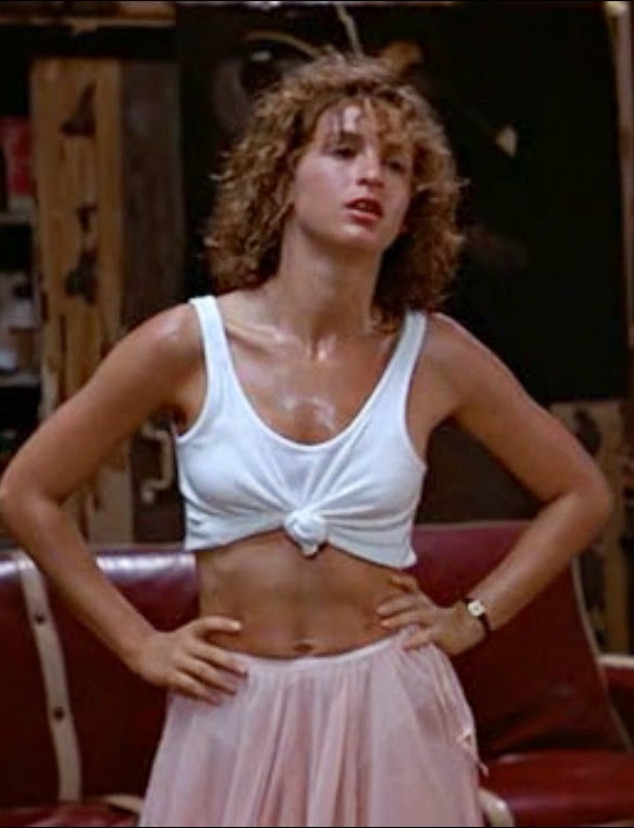 Vestron Pictures
"We were having people dance to music they liked to begin with, and she danced, I think, to the Jackson Five," she says. "When she finished—and she was just so charming when she danced—she said, 'Please, please, let me do it again. I know I could do it better!' And with that—she closed the Baby space in my mind. After that, there was nobody else but her for me."
Filming the movie in scenic areas of North Carolina and Virginia proved to be more difficult than the casting process, though. "We had very, very little money [and] very, very little time," says Bergstein. "The conditions were extremely difficult—that's what happens when you have very little money and very little time. [But] I had a wonderful crew and a wonderful cast, and we did our best, so I'm very proud of all of them."
Dirty Dancing's veteran choreographer, Kenny Ortega, who won over a whole new generation of fans when he directed the High School Musical series, tells E! News that although filming "was the experience of a lifetime," it wasn't all as glamorous as it looked. Take that iconic lift scene in the lake, for example: Swayze was standing on an underwater platform built by the crew, and a wetsuit-wearing Ortega was tasked with helping to hold his feet in place. 
It was Baby, though, who really had it rough. "The one thing I do remember is when we finished the lift, that we had to rush Jennifer to the hospital because she ended up getting hypothermia," says Ortega. "You know, we were in the Blue Ridge Mountains in an ice cold lake in the fall, and then that water was cold! And that poor girl was out there in a T-shirt."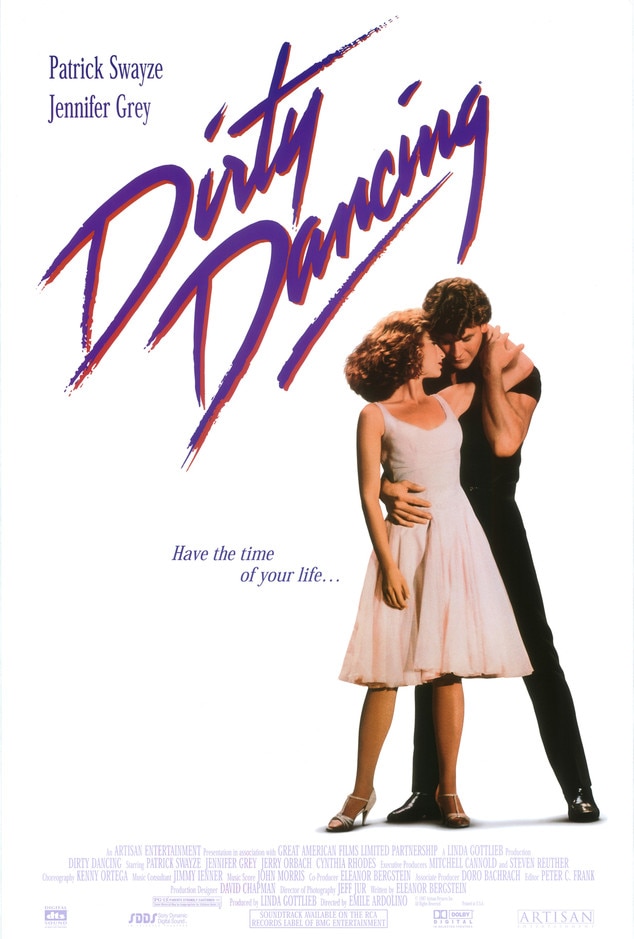 Fortunately, Grey "survived the heat and the cold and the challenges," says Ortega. "She's one of the most extraordinary women I've ever had the pleasure to work with…She's one of a kind, for sure."
For many Dirty Dancing fans, Grey, now 57, and Swayze, who died of cancer in 2009, will always be Baby and Johnny. There have, of course, been other incarnations of these characters in different projects through the years. In 1988, Ortega directed a short-lived Dirty Dancing TV series starring Patrick Cassidy and Melora Hardin, and in 2004, Swayze had a cameo in Dirty Dancing: Havana Nights, a prequel/reimagining of the original film. Neither Bergstein nor Emile Ardolina, the late director of the 1987 movie, were involved in these productions. 
Bergstein did write a Dirty Dancing live show for the stage that premiered in 2004; since then, it's been performed on four continents in 20 different countries. "So I've had a lot of Johnnies, and some of them are absolutely wonderful," she says. "They're all in many ways influenced by the whole idea of Patrick, which is an uber-masculine man…who danced like an angel. He created it."
Bergstein was not involved in ABC's widely panned Dirty Dancing remake starring Abigail Breslin, either. This televised version of the film aired in May, and (spoiler alert!) its writer Jessica Sharzer wrote an ending which showed Johnny and Baby years later having gone their separate ways.
Dirty Dancing's original scribe watches all the remakes and says that while the controversial ending of the ABC remake "isn't the story I would've told," she doesn't take issue with others' interpretations of the characters she created. 
"I was concerned because I was afraid that they would replace the original or turn people against the original, but actually that didn't happen," says Bergstein. "The Dirty Dancing audience is very intuitive and very smart, and so it was fine."
As Bergstein sees it, Johnny and Baby "had a very specific future together" and "were both, very much, a part of their times." It's no coincidence, either, that the film—set in1963, "before President Kennedy was shot, before The Beatles came"—has some notable plot points that mirror what was occurring politically in the United States in 1987.
"At the time that I wrote it, people said, 'Why do you have an illegal abortion in it? Don't you know there's Roe v. Wade?'" Bergstein recalls. "And they said, 'Why do you have Martin Luther King's speech in it, and why is that all important? That was then.'…and then they also said, "Why do you have so much about Southeast Asia and Vietnam? That's all over.'"
But Bergstein wasn't completely convinced that the societal changes from '63 to '87 were permanent. "The world right after that summer became very political and chaotic," she explains, "just like our world now."
Some of Dirty Dancing's more controversial themes are topical now, Bergstein says, which is why she may be ready bring Johnny and Baby's characters back for round two. "I always did think they had a future, I just wasn't ready to go back into it," she says. "[But] now I think I am ready to. Partly because it's time, and partly because what happened to them is what's happening now."
Baby today would be an activist, says Bergstein. She would support women's equality and stand up for immigrants' rights, and she would march for Black Lives Matter. "I think every social issue would be hers," says Bergstein.
"All those things have come around again," she adds. "I can't say enough, that makes me sad…but it makes it more intuitively right for me to do a sequel now, I think."
"I'm kind of drafting it out in my head," she adds, "and we'll see."