Last Updated: 26/05/17 4:18pm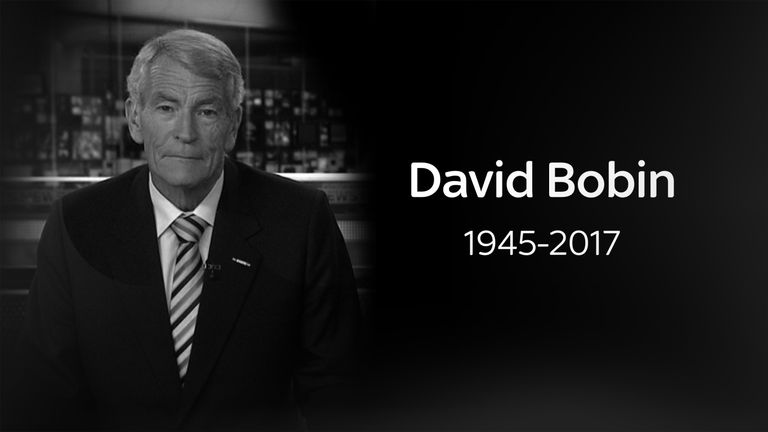 David Bobin, the former Sky Sports News presenter, has died at the age of 71.
Bobin joined Sky Sports in 1993 and worked on a wide range of programming including La Liga football, Goals on Sunday and Sports Centre.
He also fronted Sky Sports' coverage of Rugby Union and European Tour golf before becoming a regular presenter on Sky Sports News following the channel's launch in 1998.
Barney Francis, Sky Sports managing director, said: "Today (Friday) we learned the sad news that our former colleague David Bobin passed away on Wednesday.
"David had been part of our family for many years presenting our coverage of a wide number of sports. David was a strong on screen presence with a vast sports knowledge.
"He was a lovely man, genuine and kind. Our thoughts are with his wife and family."
Bobin started his career as a newspaper journalist in Oxford in the 1960s before moving into television with Southern TV in 1975.
He went on to appear on ITV on Television South and Meridian Broadcasting before serving as an anchor on ITV's news programme, Coast to Coast.