As Cristiano Ronaldo turns 33, Guillem Balague assesses his form and what the future holds for the five-time Ballon d'Or winner.
February 5 marks another special day in the life of one of the world's greatest footballers.
But in light of the Portuguese forward's advancing years, Sky Sports' Spanish expert Balague wonders what comes next for La Liga's second highest all-time record goalscorer.
Balague also gives his perspective on Ronaldo's seemingly angry reaction to being substituted during Real Madrid's 2-2 draw with Levante on Saturday.
Changing his game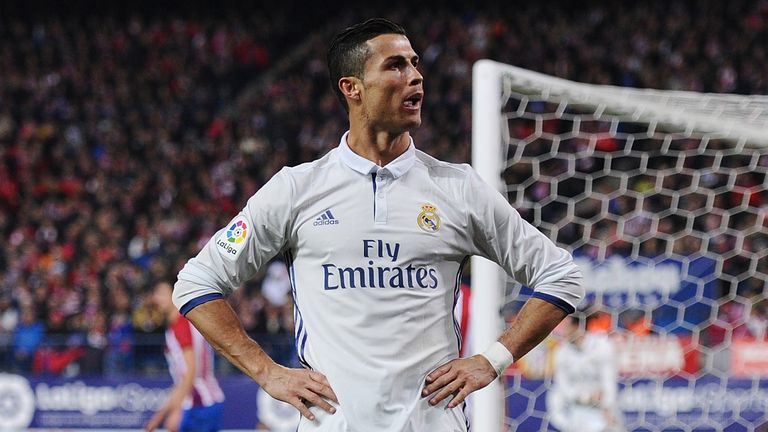 Cristiano has played almost 900 games professionally and he averages 0.7 goals a game. For me, he's the best goalscorer in the history of the game. He's doing it at a time when everyone is supposed to know his strengths and how to stop him collectively, when everything is studied to the detail. Still, he manages to score.
I said a couple of years ago that he had peaked physically and a lot of people understood what I was trying to say as: 'he's peaked and that's it, he's about to retire'. I never meant that.
What I meant was he had peaked physically so he had to change his game. That's what he's done in the last couple of years. He's become a striker, a number nine.
Is Ronaldo's league form all his fault?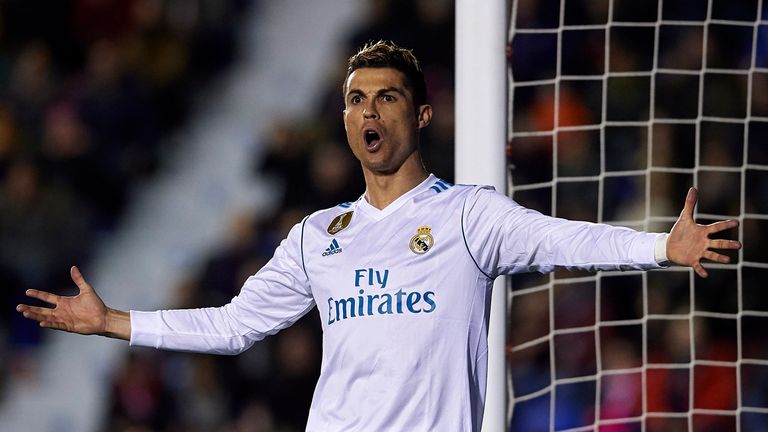 But like all strikers, he depends on the form of the team. It doesn't matter if you're Ronaldo, especially now that he's lost the pace he had to beat defenders, he depends on the performance of the other forwards and midfielders of the team.
The team is not playing well, they're not recovering the ball high up enough the pitch. Their counter-attacking is not effective as it used to be. They concede goals and don't attack or defend as close as they should.
In La Liga, he's the least effective of all strikers in terms of shots on goal and goals scored. He has one of the worst conversion rates in Europe as well which is unbelievable.
But you can look at it in a different way. He's scored 20 goals this season already, which is the same as last season at this stage. Eight of them in the league, certainly he should improve on that. You start to think if he's economising his efforts or dedicating more in the Champions League than he is in the league. The stats prove in the Champions League that he's still very lethal.
Ronaldo's unhappy substitution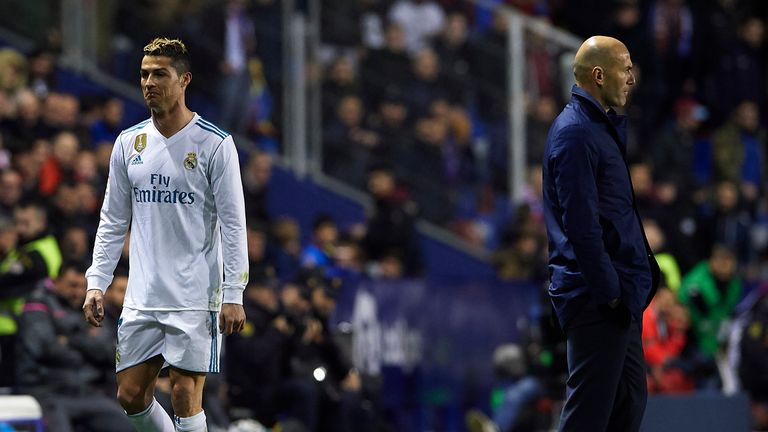 At 33, Ronaldo still feels he's the best. There is a Ballon d'Or, the fifth, to prove it and also FIFA's "The Best" award. Self-doubt would finish him.
He was replaced by Zinedine Zidane when Real Madrid were 2-1 up away at Levante, and this was only the second time he was replaced this season. The first time was Sevilla, having scored two goals himself and being 5-0 up. But at the weekend he was unhappy because Zidane had not told him he was going to be replaced – hence the reaction. He thinks Real are winning because of him, probably rightly so, and considers any no-planned substitution as an affront. He will be exactly the same at 40.
His ongoing wage dispute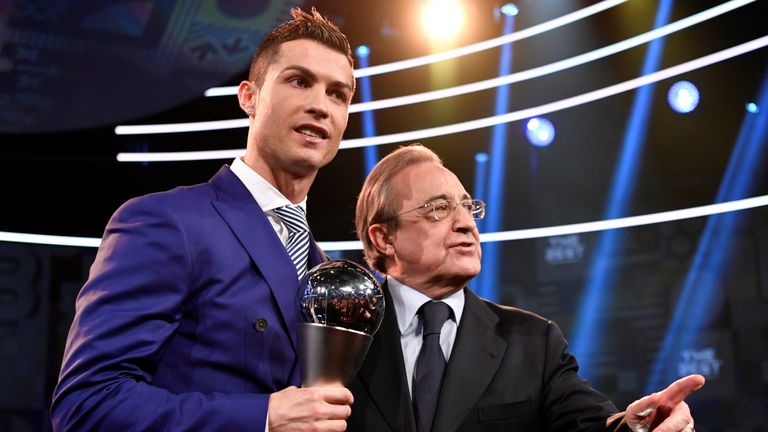 He wants to match his wages to that of Lionel Messi. Messi is on about €50m (£44m) net and Cristiano earns around €23m (£20m). Even Neymar is earning more.
Cristiano wants Real to pay €50m net which they won't. Nobody else will. The link to Manchester United is not going far, they do not want him. But, they don't want to say they're not interested.
They don't want to be seen as a club not interested in buying the best players in the world. In any case, they don't see this as a feasible financial or sporting deal and don't think they can get enough from it.
So, Manchester United are not in the equation. PSG are not that interested either. [Real Madrid president] Florentino Perez would want a swap deal with Neymar but PSG are not interested. That means Real Madrid will eventually – perhaps at the end of the season – say 'OK, instead of €23m we'll pay you €30m net and that will keep Cristiano happy'. His complaints are of course not just about money – he wants to be treated specially. And at this point, he still deserves to be the king of Real Madrid.
Also See:
Arsenal's Alexis Sanchez arrives Manchester United for medical