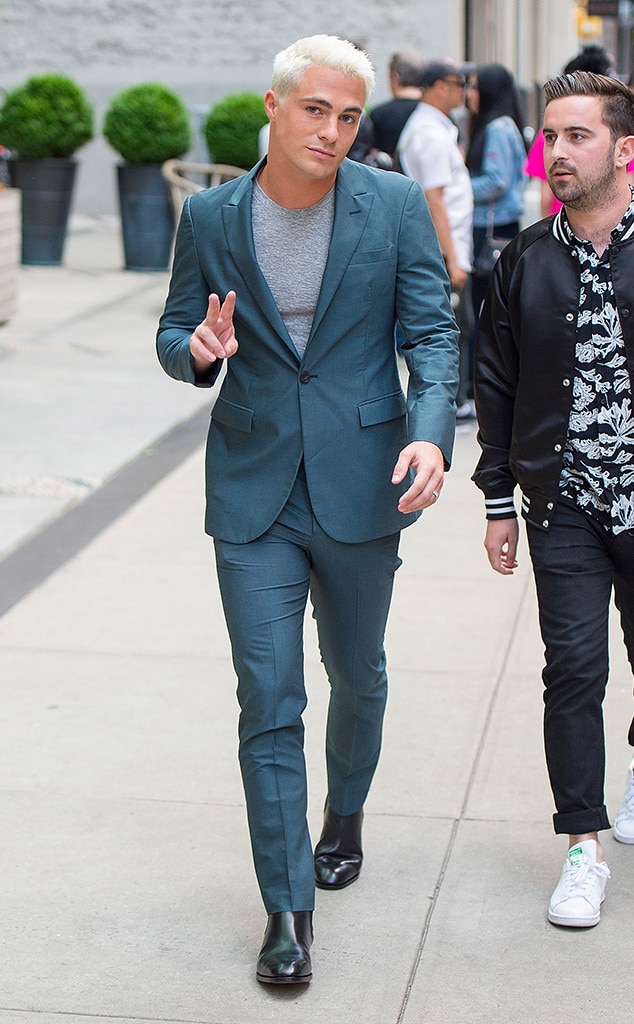 Gotham/GC Images
When it comes to candid interviews, there is apparently nothing off limits for Colton Haynes to dish about.
The Arrow actor recently caught up with Andy Cohen for a sit-down on his SiriusXM radio show and opened up about the very first time he had sex.
"I lost my virginity at 13 to a girl and a guy," the 28-year-old candidly shared. "I've never said that before. The girl was two years older than me, and the guy was, I would say, around 16."
Haynes did clarify, however, that the experience didn't exactly quality as a threesome, but that "everyone participated." We'll let you sort that out on your own.
"It was a real first time," he added. "It was exciting."
Cohen continued to question the star about the encounter and asked whether or not he's ever been involved in a threesome.
"We've all had them, but it wasn't that time."
Colton came out as gay in May 2016 in a powerful interview with Entertainment Weekly.
"I'm happier than I've ever been, and healthier than I've ever been, and that's what I care about.," he told the publication.
"I should have made a comment or a statement, but I just wasn't ready. I didn't feel like I owed anyone anything. I think in due time, everyone has to make those decisions when they're ready, and I wasn't yet. But I felt like I was letting people down by not coming forward with the rest of what I should have said."
Back in March of this year, Haynes announced that he was engaged to one of Hollywood's favorite florists, Jeff Leatham.