Written by Himani Bahuguna | Chandigarh |
Published:August 30, 2017 8:05 am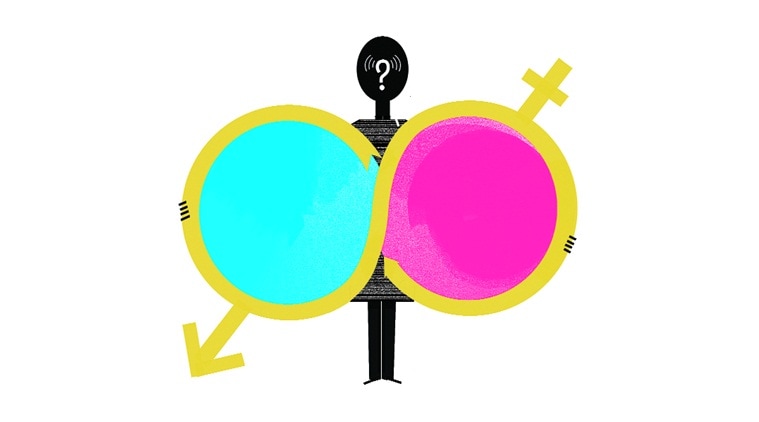 Trans rights may have come to be globally seen as the new "civil rights" and India may be quoted as a shining model. But the authorship, labour and gains of the movements are in a severe hierarchy. (Illustration: C R Sasikumar)
THE UT Administration has formed a 14-member Transgender Welfare Board. Tamil Nadu, West Bengal, Kerala and Andhra Pardesh have already constituted this board. "The welfare board will safeguard the rights of the third gender and will ensure that they don't face any kind of discrimination," said Nishu Singal, director, Social Welfare Department.
The social welfare department had sought approval last month and the board was constituted on August 22.
The board, which is chaired by the additional deputy commissioner, comprises members from police department; social welfare department; law department; GMCH-32; health services; state liaison officer (education department); Registrar, Panjab University; Registrar, Birth and Death Department; SCBC Corporation, programme manager, Union Territory Child Protection Society (UTCPS); and two non-official members.
The board will ensure legal recognition of transgenders and safeguard their rights. The board will address the problems being faced by transgenders and take steps to ensure equal treatment for them.
In 2015, city-based NGO Saksham Trust, which works for the rights of LGBT community, had written to the then Adviser to UT Administrator, Vijay Kumar Dev, demanding constitution of Transgender Welfare Board in Chandigarh.
Dhananjay Chauhan, director of Saksham Trust, is a non-official member of the board. "I am so happy that finally we have our own welfare board. I thank the UT Administration, director (social welfare), state legal services authority for giving equal rights to LGBTQ community. It is a big achievement for transgender community in Chandigarh."
Chauhan, who is the first transgender student at Panjab University, said the board would also ensure that no one from their community faced any kind of harassment if they wished to take admission to the varsity. "Now we will work for formation of similar boards in Punjab and Haryana,"
said Chauhan.
For all the latest India News, download Indian Express App