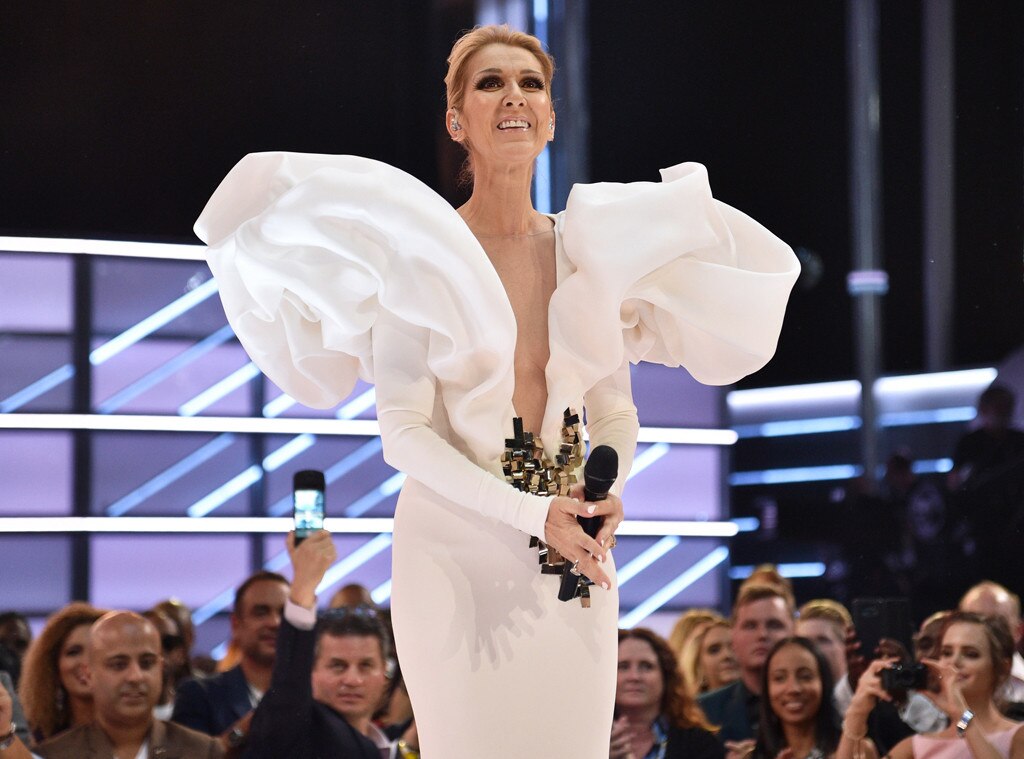 Kevin Mazur/BBMA2017/Getty Images for dcp
At 49-years-old, Céline Dion is still one of the greatest musical divas in the world, and has now, officially, blossomed into a modern-day fashion icon.
Don't get us wrong: The diva has always had a penchant for luxury designers, even wearing them every night during her Las Vegas residency. But pretty much since her powerful performance of "My Heart Will Go On" at this year's Billboard Music Awards, the singer, who whore a dramatic, white Stephane Rolland Haute Couture gown, has managed to completely reinvent herself—starting with her style. Who's responsible for this cool-girl transformation? Namely, the musical legend's stylist Law Roach (who also styles the fearless fashion prodigy that is Zendaya).
He's truly been able to take Céline's chic and mature yet edgy style to a more current place—leaving us basically speechless every time she steps out, especially during her time at Haute Couture Paris Fashion Week.
To see what we mean, keep reading.
The award-winning singer has taken to wearing long-time, high-fashion designers like Givenchy, Roberto Cavalli, Balenciaga and Dior while also mixing in a few new ones like It  Girl favorite Off-White. She even sparked her own hashtag, appropriately named #celinetakescouture.
Check out the below for a peek at some of Céline's latest fashion choices!
She's really come into her own.
And we're loving every minute.