By:
PTI
| Patna |
Published:August 7, 2017 10:05 pm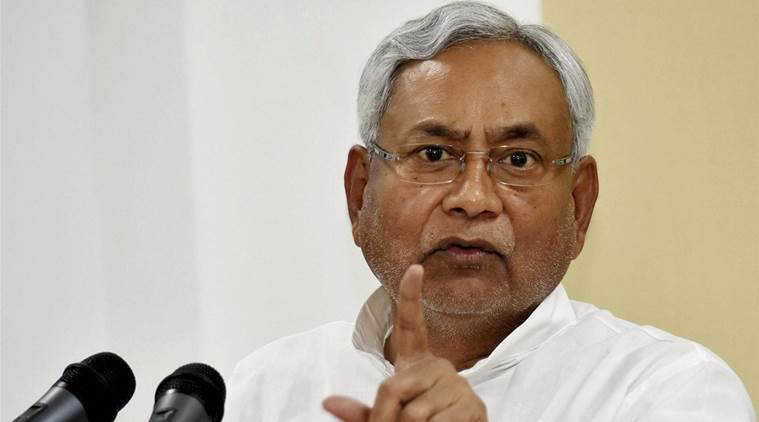 Bihar Chief Minister Nitish Kumar (PTI Photo)
Battling low green cover area in Bihar at 9 per cent, the Nitish Kumar government is all set to enhance green cover to 15 per cent by the end of this year. "We have set a target to increase green cover of Bihar to 15 per cent by end of 2017 and making all efforts to achieve this," Chief Minister Nitish Kumar said after tying a rakhi to a tree on the occasion of Raksha Bandhan.
Deputy Chief Minister Sushil Kumar Modi, who also holds portfolio of Forest and Environment, was with the CM at the event of tying Rakhi to a tree at Veer Kuer Singh Park in the state capital. The CM said as part of "Hariyali (greenary) mission" launched in 2011 in Bihar, a target was set to increase green cover of the state to 17 per cent by planting 24 crore saplings.
By the end of this year we would achieve 15 per cent and expand it to 17 per cent soon, Kumar said. Sushil Modi said "after achieving target of 15 per cent green cover by end of 2017, we would try to expand it to 17 per cent in the next five years".
He said tree plantation work was carried out under MGNREGA scheme at a large-scale and trees were planted by side of roads and embankments. Farmers have been encouraged to plant trees around their fields which would also increase their income, the CM said.
For all the latest India News, download Indian Express App