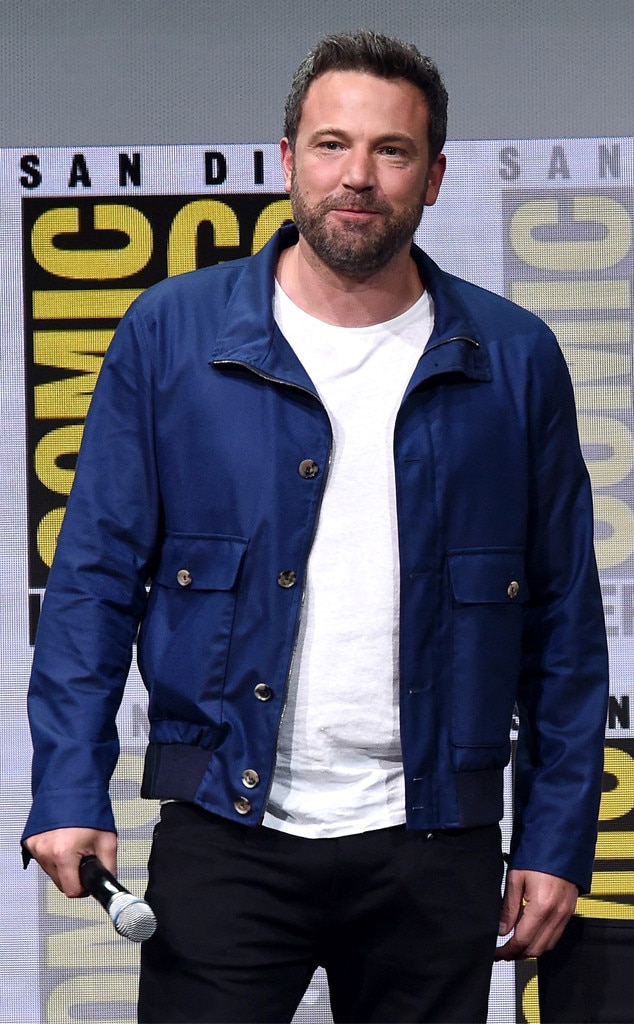 Kevin Winter/Getty Images
Ben Affleck is not giving up his role of the Dark Knight any time soon.
The actor confirmed at San Diego Comic-Con 2017 Saturday that he will indeed play Batman in director Matt Reeves' upcoming standalone film The Batman. The Hollywood Reporter had recently said the actor's future as the Caped Crusader was in doubt, quoting a source as saying Warner Bros. Pictures is "working on plans to usher out Affleck's Batman—gracefully, addressing the change in some shape or form in one of the upcoming DC films."
At the studio's panel at Comic-Con, moderator Chris Hardwick asked Affleck about the rumors that he might not reprise his role of Batman beyond Justice League and its 2019 sequel.
"I know, let me be very clear. I am the luckiest guy in the world. Batman is the coolest f–king part in any universe it's just incredible. I am so thrilled to do it," Affleck said. "It's f–king amazing and I still can't believe it after two films…Matt Reeves doing it, I would be a fucking ape on the ground for Matt Reeves let alone Batman."
Reeves directed Dawn of the Planet of the Apes and the new movie War for the Planet of the Apes.
[youtube https://www.youtube.com/watch?v=bGl4JNTj5Gc?wmode=transparent&w=560&h=315]
"It's a great time in the Justice League universe and I'm really excited for what we have," Affleck said. "I mean this is amazing. This is an amazing and the first time when everyone had their costumes on and when we were on set it was very much a high geek level…it was electrifying."
Warners' film studio chief Toby Emmerich had told The Hollywood Reporter, "Ben is our Batman. We love him as Batman. We want to keep him in the cowl as long as we can."