Last Updated: 08/06/17 4:25pm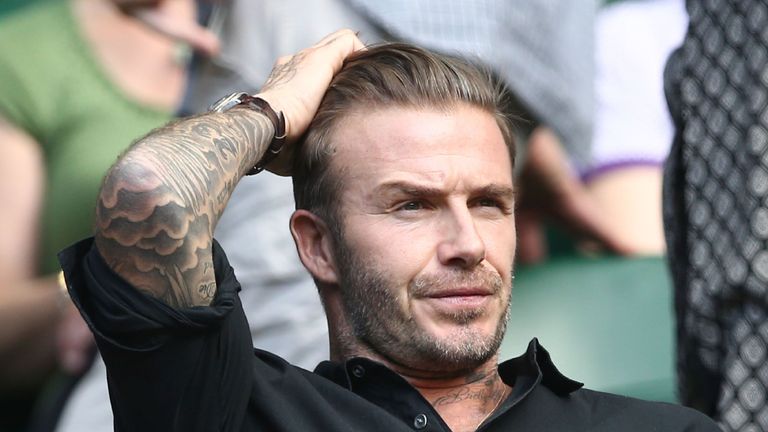 David Beckham was called out to try the new 'white wall challenge' by Marcelo
David Beckham and Philippe Coutinho are among the stars called out to take on Neymar's new football freestyle challenge.
Dubbed the 'white wall challenge' by those on social media, Barcelona star Neymar has sparked what could be the footballing take on previous online trends including the 'ice bucket challenge' and the 'mannequin challenge'.
Manchester United's Paul Pogba and Jesse Lingard were among those throwing their best off-pitch shapes in those Instagram crazes, but it is former Old Trafford hero Beckham that has been called out to take on this keepy-uppy task.
Those brave enough must volley the ball off the wall, control it with the same foot behind their other leg and volley it back off the wall again.
After Real Madrid left-back Marcelo accepted Neymar's challenge of beating his tally of three and beat him, the recent Champions League winner nominated Beckham alongside Isco and Thiago Silva as the next to face the wall.
Neymar also called out Liverpool's Coutinho and Manchester City striker Gabriel Jesus in his effort, and after Marcelo's quick response there could be a host of elite footballers needing to take up the mantle – keeping football fans entertained over the close season.