You just never know what to expect when it's time for hometown date week.
With just four contestants left this season on The Bachelorette, Rachel Lindsay was given the opportunity to meet the families of Peter, Eric and Bryan.
What got the most attention on Monday's episode, however, was when Dean Unglert introduced his dad to Rachel. After losing his mom in high school, the Los Angeles resident became estranged from his father who converted to be a Sikh.
As cameras rolled, Dean bravely spoke to his dad about the emotions he had been holding inside for so many years.
"I guess my biggest gripe with everything is when mom passed away. I was a 15-year-old in my most vulnerable state in my life, and my father, my brothers, my sister, like, none of us came together and came in like a moment of solidarity and said, 'Hey, like, this sucks for all of us.' Like, 'Let's be with each other, and, like, let's build off of this.' There was never that moment," he shared. "I'm worried that my family's put on this front that we all are a big traditional happy family because at the end, everything isn't fine and cool."
When the episode aired, several contestants spoke out to show their support for Dean.
"I love how my friend @deanie_babies handled himself during his tough hometown date," Ashley "I" Iaconetti wrote on Instagram. "I admire how he was able to articulate his feelings so well during a time of such high emotion and anxiety and still be so full of love and vulnerability. You're a good one, kid."
Raven Gates simply stated, "NOOOOOO NOT DEAN. SWEET DEANIE. #TheBachelorette."
For Ben Higgins, he said on his iHeartRadio podcast that the episode "touched me emotionally" on more than one occasion. "For Dean to be that vulnerable in a very mature place and say 'I'm so scared for this,' just how deep and emotional is that time?" he asked on the Ben and Ashley I Almost Famous show. "I watch that and you know how I am. I like the moments that are heavy, that are real and that was one of them."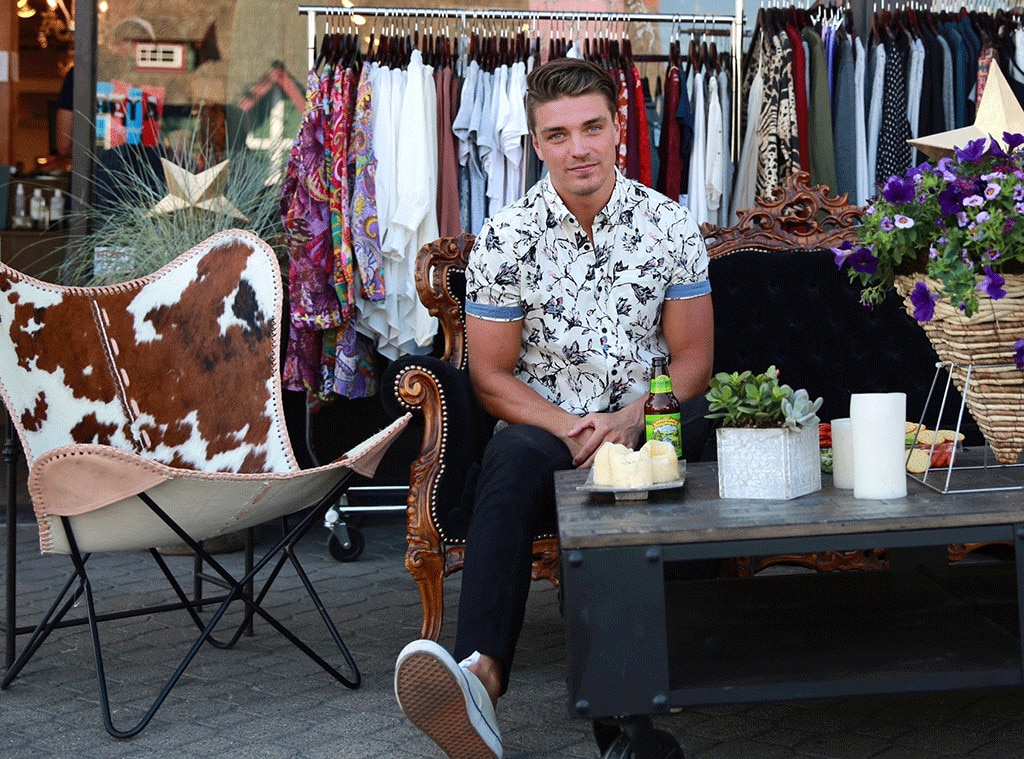 Annie Thompson for Fine N Funky
As for newlywed Evan Bass, he was extra touched being a father himself to two young boys.
"I'm experiencing so many emotions watching Dean—I just wanna give him a hug," the Bachelor in Paradise alum shared on Twitter. "As a father, I feel compassion for Deans Dad. As a son I feel so much heartbreak for Dean. This was amazingly powerful. Family is hard. Dean grew up 10 years in 1 week."
Don't worry Dean, vulnerability on national television leads to great things. Trust me ? #TheBachelorette

— Sarah Herron (@sarahherron) July 18, 2017
Even though Rachel called Dean "unbelievable" for being able to go through so much heartache, she decided to send him home at the rose ceremony propelling more commentary from Bachelor alumni.
"I may or may not have just thrown my wine at the TV after that one. #TheBachelorette," Jennifer Saviano wrote on Twitter during the rose ceremony. Carly Waddell added, "I SO get that."
As for Dean, he wants to make it clear that he has nothing against the Sikh faith that his father has embraced overtime.  
"When I said my father was eccentric, I was not referring to his Sikh faith or the turban he wears on his head. I'm not asking you to spare his feelings (or mine) but instead to be cognizant and accepting of the millions of people that belong to the Sikh community," he wrote on Instagram. "Although he and I are not close, I respect my father's decision to follow his heart and pursue the life he has chosen. Let us not criticize him for his appearance or his beliefs because by doing so we are disparaging an entire faith and culture that includes millions of people. And I know we are all better than that."
The Bachelorette airs Monday nights at 8 p.m. on ABC.