Arsene Wenger would like to avoid drawing Atletico Madrid in the quarter-finals of the Europa League, saying Diego Simeone's side are the favourites to win the competition this year.
Arsenal booked their place in tomorrow's quarter-final draw, which takes place at 12pm on Friday, with a 5-1 aggregate win over AC Milan and could meet Atletico, who qualified for the last eight with an 8-1 win over Lokomotiv Moscow.
RB Leipzig, Lazio, Sporting Lisbon, Marseille, Salzburg and CSKA Moscow are the other six teams in the draw, but Wenger thinks Atletico, who are second in LaLiga are the team to beat.
"We would certainly want to avoid Atletico Madrid," Wenger said after his side's 3-1 victory against Milan at the Emirates.
"Maybe the team that's the biggest favourite is Atletico Madrid but anyway what I like doesn't matter too much because I have no influence.
"We have to wait until tomorrow and see who we get, if we get Atletico we get Atletico."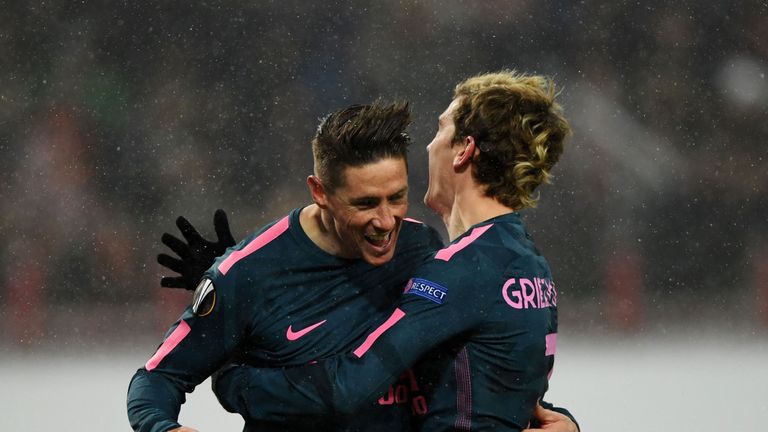 Arsenal's latest success followed improved performances in the first leg against Milan and Sunday's 3-0 victory over Watford that between them have eased the pressure growing on Wenger and helped Arsenal move on from what he described as a "nightmare week".
The club's supporters had responded to their four successive defeats by attending fixtures in reduced numbers but the attendance against Milan, which was recorded at 58,973, was much improved.
"We were in protective mode, subconsciously, and played a little bit with the handbrake from the start," the Frenchman said.
"When you're 1-0 down you could see the response was in the team and when we pushed forwards we were dangerous. We finished in a convincing way.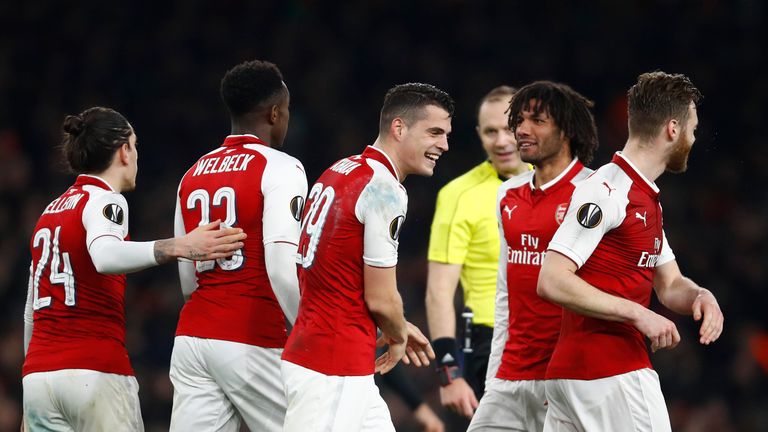 "For the climate around the team it was a vital result," he added,
"We have targets to finish as close as possible to the top four, and why not benefit from a miracle? But as well, focus on the quarter-final now."
Finally, Wenger refused to condemn Danny Welbeck for appearing to dive to win the penalty for Arsenal's equaliser against Milan but plans to give the Arsenal striker his honest verdict once he has again watched it.
The Gunners trailed 1-0 to Hakan Calhanoglu's fine goal when Welbeck went down in the area under minimal contact from the visitors' Ricardo Rodriguez and was controversially awarded the penalty from which he scored.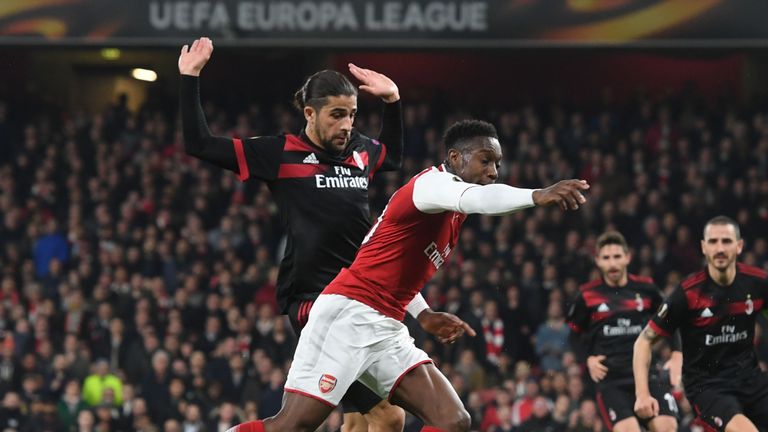 The obvious lift the equalising goal gave them then led to further finishes from Granit Xhaka and Welbeck – on the day he was included in Gareth Southgate's England squad – securing their progress to the Europa League's quarter-finals.
AC Milan manager Gennaro Gattuso refused to blame the penalty for his side's elimination via a 5-1 aggregate scoreline after their 3-1 defeat, and Wenger said: "I haven't seen it again. Do you want to accuse English players of being divers?
"There's two things: was it a penalty or not? I don't know. The Italian players were unhappy with it. I can understand that, because I don't really know what it was. After that, Danny took the penalty in a convincing way, and I will watch it again and give my honest feeling about it.
"I will give him my honest feeling about it as well (if I view it as a dive), don't worry."