Last Updated: 25/06/17 12:15pm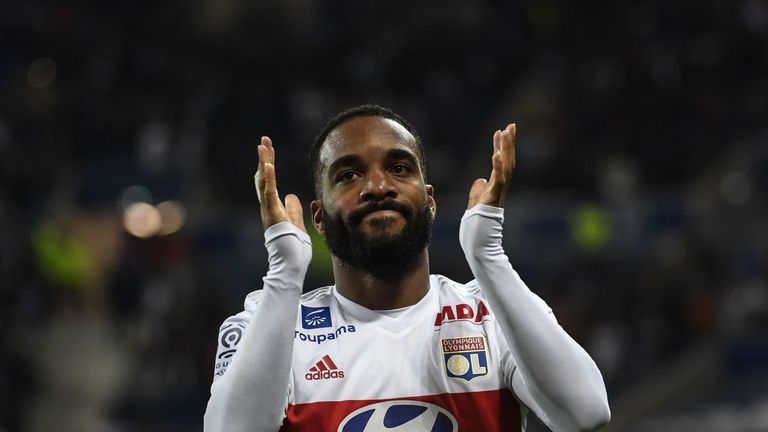 Alexandre Lacazette will cost Arsenal at least £44m, Lyon's president says
Lyon's president says he is willing to keep Alexandre Lacazette this summer unless Arsenal match a valuation of at least £44m.
The Gunners are in talks over a deal for Lacazette, who saw a proposed move to Atletico Madrid fall through after the Court of Arbitration for Sport upheld a transfer ban on the Spanish club.
But Jean-Michel Aulas told L'Equipe it is "premature" to suggest the France international will end up at the Emirates and even suggested Atletico could resurrect a deal in January once the embargo is lifted.
He said: "I do not intend to cede Alexandre quickly, because there is always the will of Atletico Madrid to bring it to January 1. Now I also listen to what Alexandre says.
"I saw Arsene Wenger during the France-England match [on June 13]. I was with [Aulas' adviser] Gerard Houllier and I understand he told Gerard there could be interest from Arsenal, but it's premature to say that things will happen.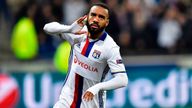 Ten Lacazette facts
Get the lowdown on Lyon's Arsenal target
"We are talking about 50m to 60m euros [£44m-£53m], Arsenal are ready to pay for Lacazette. It will have to be at least that.
"Everyone knows that Atletico's offer is 53m euros plus 12m bonus. That's 65m euros [£57m]. As the leaders of Arsenal are well informed, they will be in those waters.
"But frankly I have not thought about Arsenal for the moment. I thought Alexandre would stay because of the failure, initially, with Atletico Madrid."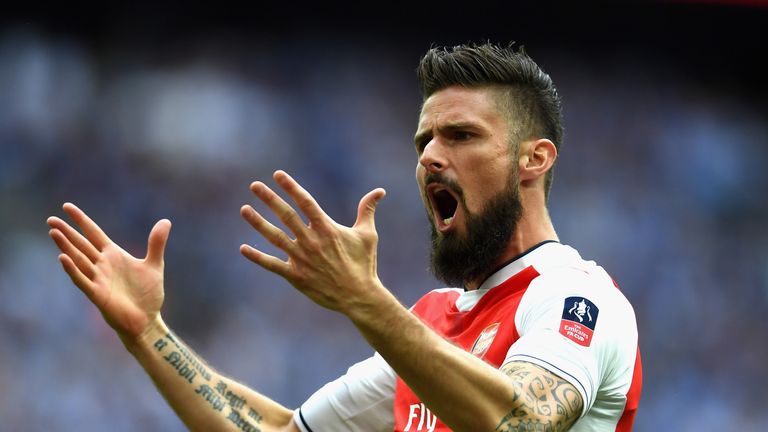 Olivier Giroud started just 11 Premier League games for Arsenal last season
Aulas also revealed an interest in Arsenal striker Olivier Giroud, who started just 11 Premier League games last season and recently admitted he would "not settle for another year with such little playing time".
"There has been an approach, at some point, for Giroud," he said. "He is a boy that we like, who scores lots of goals and who has a lot of ambition for [the 2018 World Cup in] Russia.
"He told me personally that he wanted to take his time, that things were not completely defined with Arsenal, that he had a secret hope that he would be the No 1 striker next season. The key is Arsene Wenger. We are watching."