The smallest details on the red carpet can sometimes make the biggest difference.
Thursday night was family night for Angelina Jolie who was in New York City to celebrate her new film First They Killed My Father.
The actress first arrived on the carpet where she spoke to press about the project and posed for photos in her Dior Haute Couture dress.
What got fans buzzing, however, was when Angelina's six children joined mom on the red carpet with the same accessory.
Maddox, Pax, Vivienne, Shiloh and Knox were all spotted wearing yellow flowers pinned to their clothing. As for Zahara, she chose to put the flower in her hair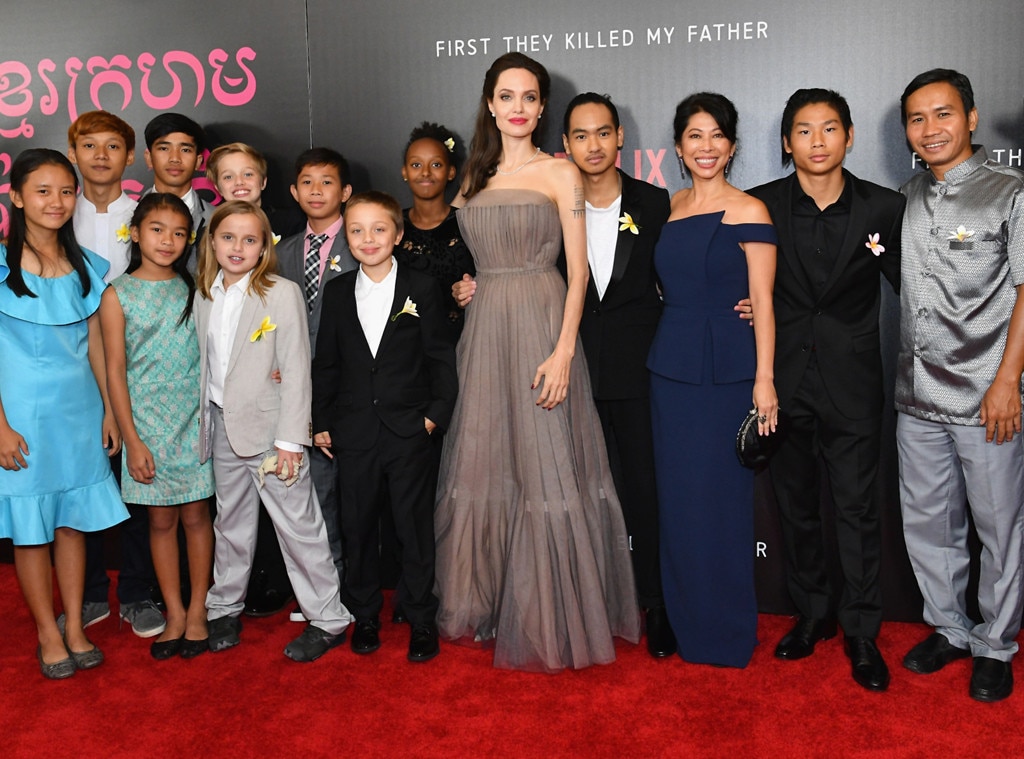 Dia Dipasupil/Getty Images
While we have yet to receive an official meaning behind the look, the floral accessory appears to be plumerias, which symbolize positivity and are used to celebrate special occasions.

Although Angelina serves as a director for the Cambodian drama First They Killed My Father, the actress recently spoke out about her desire to be in front of the camera once again.

"Right now I don't have anything to direct that I feel passionate about like this so I'll do some acting," she shared with the Hollywood Reporter. "I've taken over a year off now, because of my family situation, to take care of my kids. When I feel it's time for me to go back to work, I'll be able to go back to work. I've been needed at home. I hope [to work again] in the months to come."
And regardless of the opportunities that come her way professionally, Angelina assures fans that her children will always take priority when it comes to determining her next project.

"Everything will be around the children. I haven't worked for over a year now because they needed me home," she told People. "Everything was just stopped. I'm really sitting and talking with them because everything affects them. Every location, every type of project, I'm going to have to adjust it to however much they can handle."

First They Killed My Father hits theatres on Friday