Andy Robertson has paid tribute to "workhorse" Sadio Mane and says he made sure his team-mate got the match ball after his hat-trick against Porto.
The Liverpool left-back also praised his team's performance in Portugal in their Champions League last-16 first-leg, describing their 5-0 win as "perfect".
Mane scored three against Porto to all but seal Liverpool's progression into the last eight, but he would not have gone home with the match ball as a souvenir were it not for Robertson's intervention.
The Scotland international said: "I had to go running after the ball boy for his ball at the end – he was nearly upset! Luckily, I managed to get it.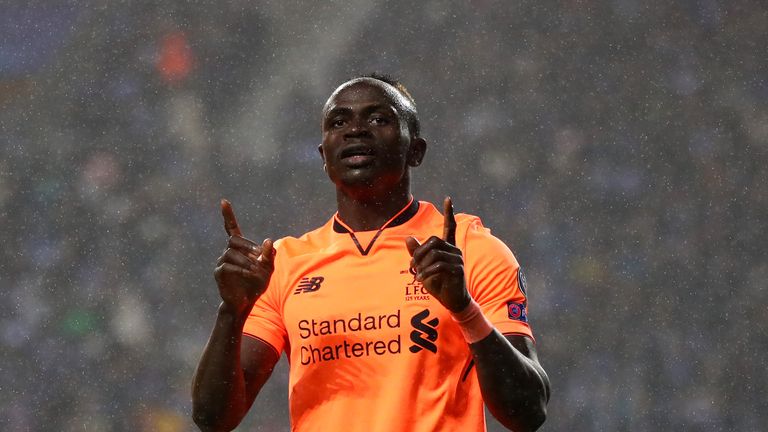 "They were three class finishes from him. Mo and Bobby have stolen the headlines in the last couple of weeks, but Sadio is on my side [of the pitch] and he is a workhouse, he works so hard.
"He took the limelight and got his three goals."
Liverpool's thrashing of Porto was only the second time the Portuguese league leaders have been beaten in the Estadio do Dragao this season, and Robertson was pleased with the way the Reds silenced the home crowd.
He said: "We just didn't let them settle. Their fans tried to make it a bit hostile at the start, and we managed to quiet them very quickly.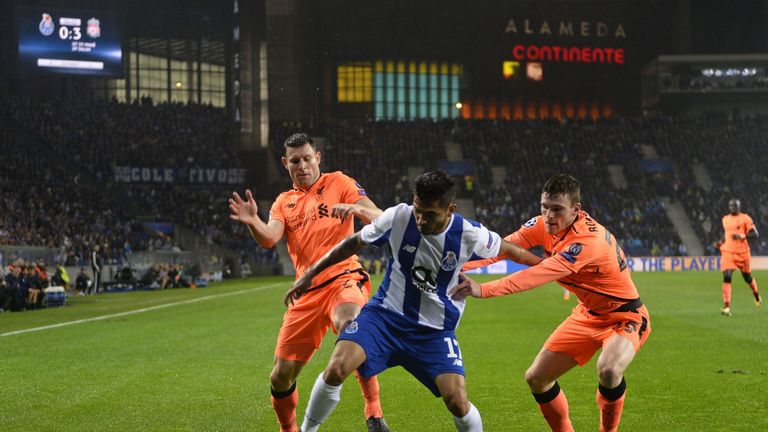 "That's the key to playing away. If the fans are on their own team's back instead of ours, we've done our job.
"In the first five or 10 minutes we kept the ball and settled down and they let us have it. The first goal completely calmed everything down – and we never looked back.
"We were spot-on from the get-go. We were first to every second ball. We created chances and kept chances out, I don't think they really had any clear-cut ones.
"They had a few half-chances but other than that, it was a perfect away performance. When the chances came, we took them."
Also See:
Arsene Wenger: Pierre-Emerick Aubameying ruling 'makes no sense'