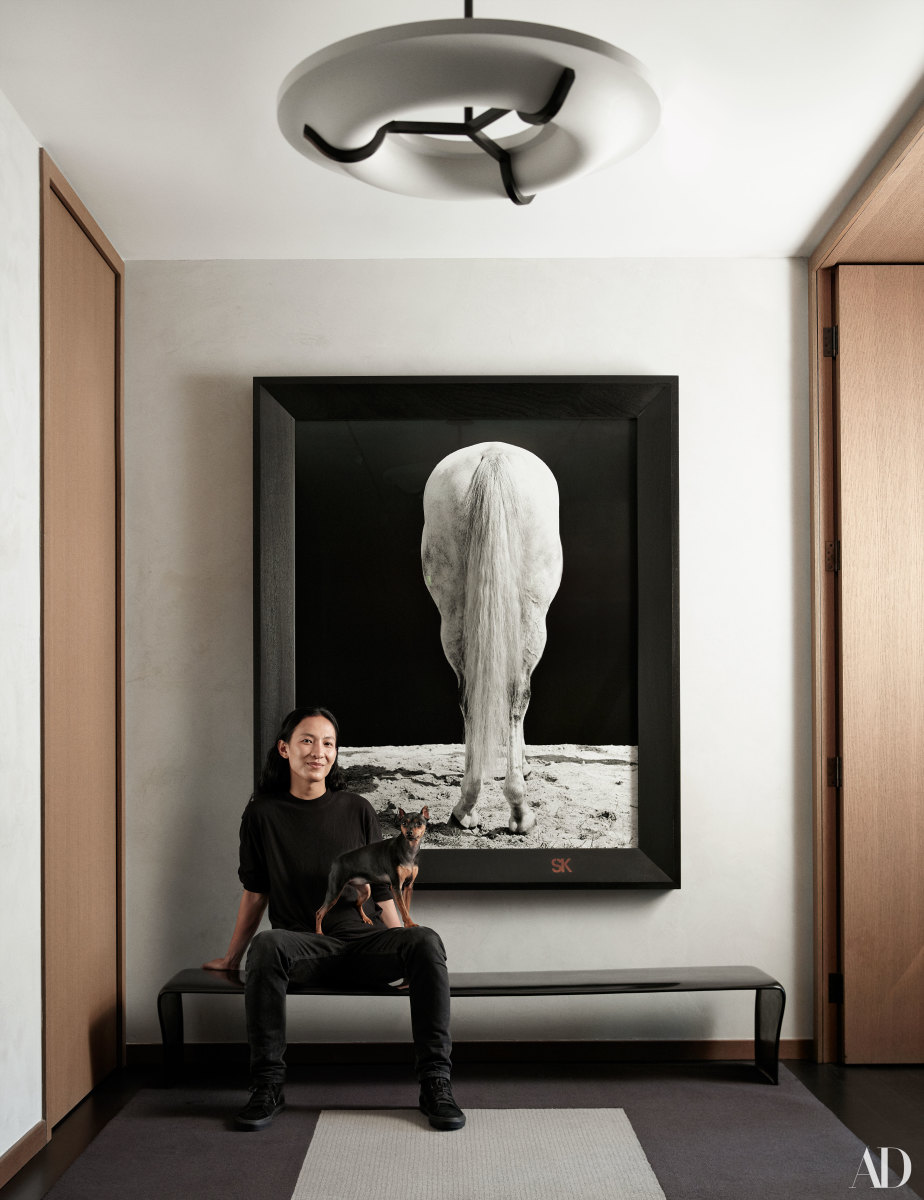 For all the home tours that exist on the internet (a lot), there's still that very specific thrill that comes with seeing a celebrity's actual, physical house. This is where they make a late-night snack! This is where they hole up to watch the latest Princess Diana documentary! This is where they sleep?! (Weird.) And in the case of perennial New York City cool-kid (and, of course, designer of his eponymous fashion label) Alexander Wang, this is where they entertain — which is really a much more grown-up way of saying "party."
In a new Architectural Digest spread, Wang opened up his newly refurbished West Chelsea digs. The reason for the refurbishment (which was done by his longtime friend and collaborator, interior designer Ryan Korban), Wang said? The loft days that helped solidify his airtight downtown aesthetic (and those after-parties) of his early 20s were over, at least in the iteration they existed a decade ago, and it was time to give way to something AD called "decidedly more polished and refined."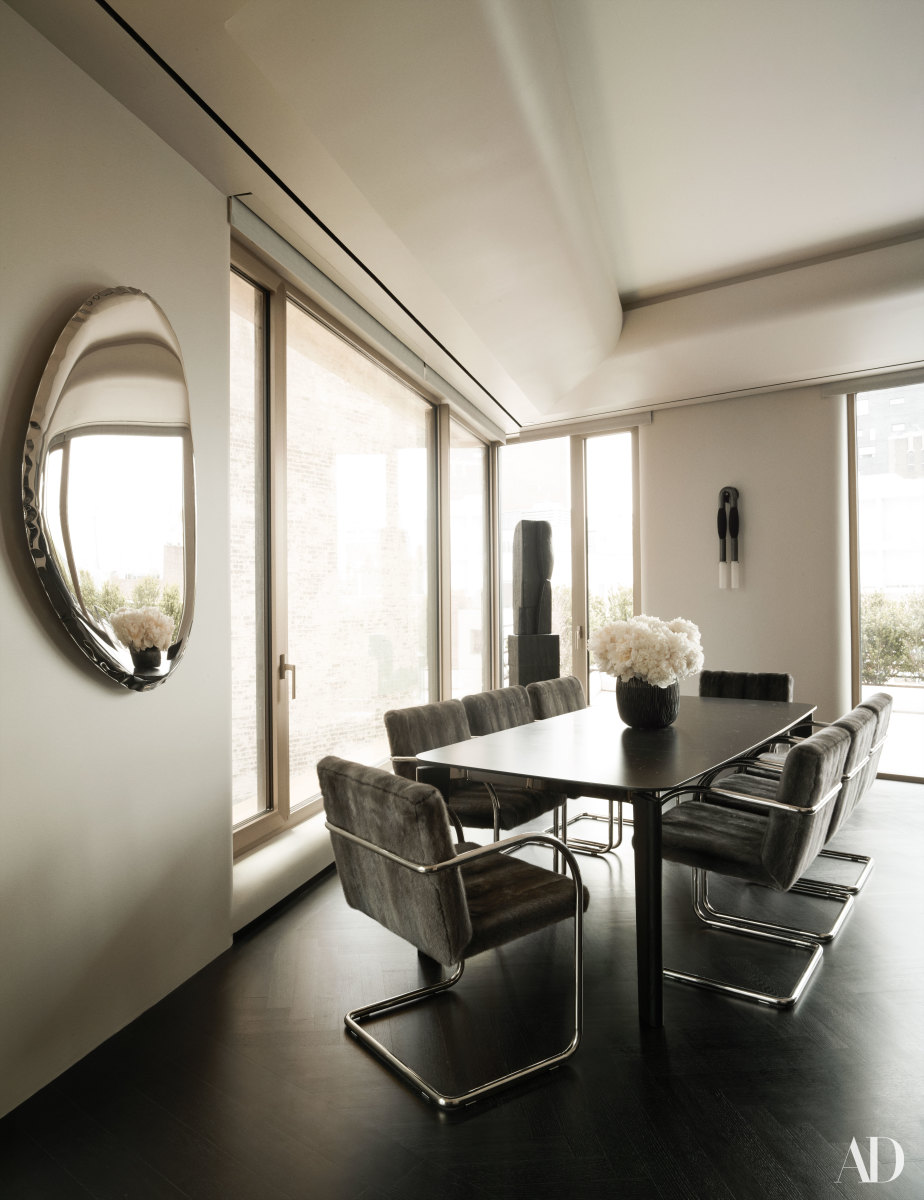 "It was time for a grown-up apartment that had a view, separate rooms and a little outdoor space — something more cozy and intimate," Wang told AD of the sleek, sparse space along the Hudson River into which Wang recently moved.
It was a clean slate in many senses: Korban reportedly convinced Wang to bring very little from his old home, so the separate "quarters" — a master-bedroom suite, a guest room and a home office (for which Korban designed a desk), as well as a sunny living and dining area — feel cohesive, but not cookie-cutter.
"I had a very clear vision going into this," said Korban. "I wanted it to be very edited and precise and to establish what young modernity would look like. I tried to push Alex out of his comfort zone a bit but still keep that thing that he always has: the hardness, the dark tones, that aspect of his work that makes you stop and think and feel a little uncomfortable."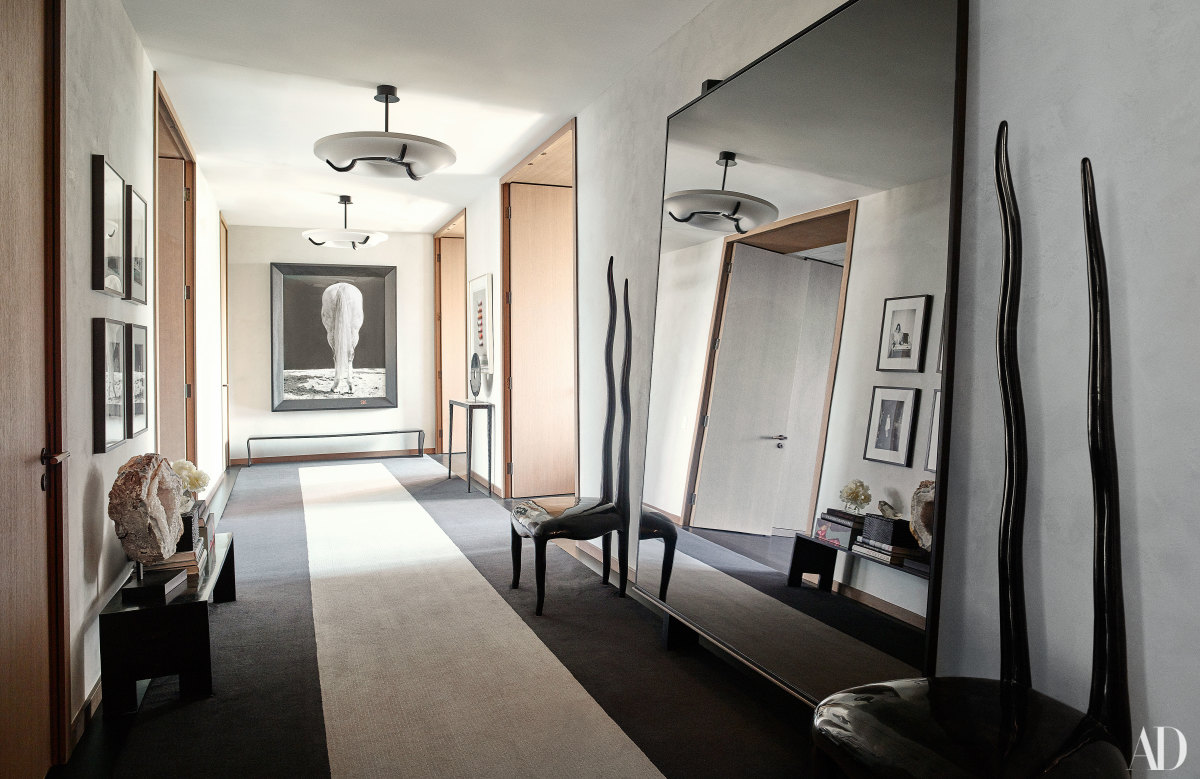 There's that "uncomfortable" vibe, for sure, as that's the Wang way — but let's not confuse an initial aesthetic unease with the space being uninviting. It's actually quite the opposite, and that was Wang's intent. "I'm doing a lot more grown-up entertaining these days — complete with all the accoutrements," he says. "And this place makes that possible. I find myself at Whisk and Williams Sonoma more than I've ever shopped at a kitchen store in my life." 
You can read the full piece — and see Wang's full home tour — over at ArchitecturalDigest.com.
Never miss the latest fashion industry news. Sign up for the Fashionista daily newsletter.