Alan Smith has credited Arsenal's Per Mertesacker for speaking candidly about the mental and physical "burden" professional football can bring.
The 33-year-old defender, who is set to become Arsenal's new academy manager for the 2018/19 season, spoke of the "intense pressure" involved and admitted he would rather not have to play again before his retirement.
Mertesacker said: "Some days you realise that everything is a burden, both physically and mentally… but you have to deliver without a doubt, even if you are injured."
Former striker Smith, who made 264 appearances for Arsenal, says players facing similar problems as Mertesacker in their careers is not uncommon.
"You don't normally hear players speak that candidly. To be fair, a lot of players will think that without saying it, but he's 33, he's achieved almost everything possible in the game," said Smith, speaking on Premier League Daily.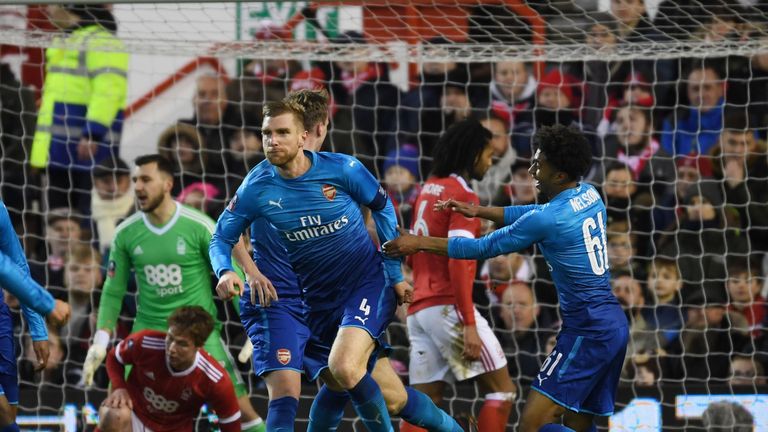 "He's a World Cup winner but he's one of those players who takes the responsibility on his shoulders. That's what has made him a valuable presence in the Arsenal dressing room that's been short on leaders.
"I know of players, never mind about matchdays, in the morning before training they disappear off to the toilet and they'd be physically sick because the whole thing got to them – that expectation, playing with better players, you have a move to a big club.
"It's a side of professional football that the public don't see. It's constant, it's always on you."
Also See:
Aubameyang will improve for Arsenal after rest, says Arsene Wenger
Ryan Giggs: Man City need multiple titles to be considered best in history