Aisha Buhari Causes Controversy As She Refers To President Buhari As 'General' In Birthday Message Today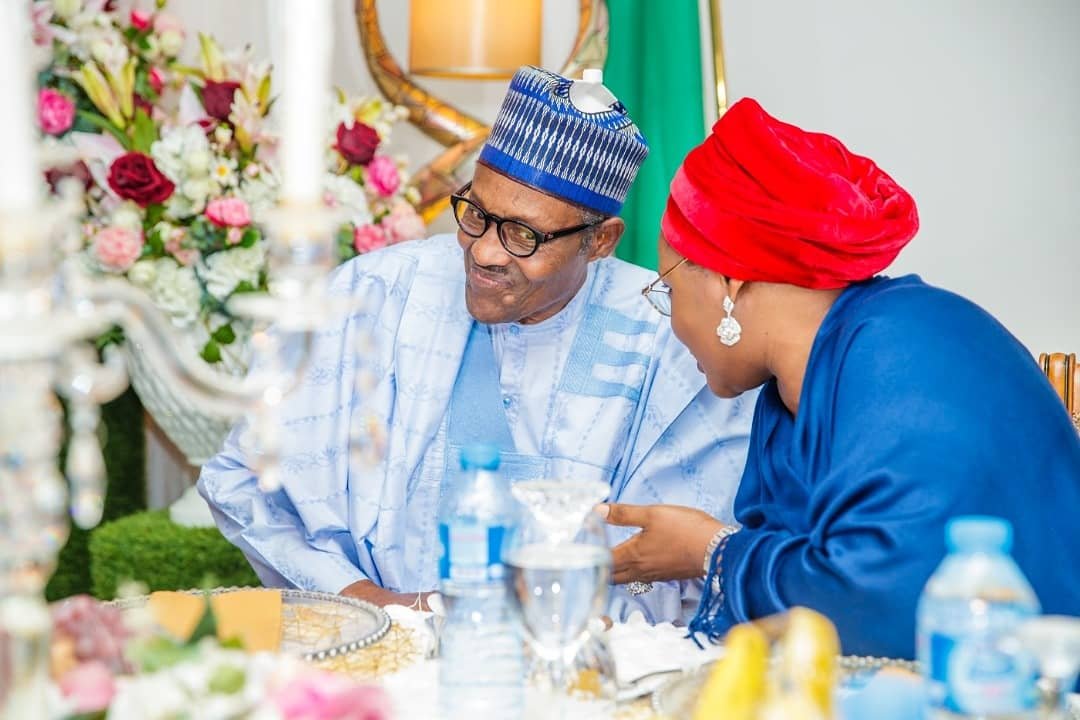 Nigeria's First Lady, Aisha Buhari has delivered a birthday a message to her husband, President Buhari on the occasion of his 77th birthday, but there is a twist.
President Buhari, who has spent four and half years in office as a democratically elected President, turns 77 today.
However, Aisha Buhari used the General Muhammadu Buhari title for her husband in the birthday message.
In a tweet on Monday night, the First Lady said,
"Happy Birthday to MY incorruptible GMB.

"I wish you Allah's Guidance Protection and Good Health to continue steering the affairs of our dear nation.
Long Live GMB. Long Live Federal Republic of Nigeria !"

Happy Birthday to MY incorruptible GMB.
I wish you Allah's Guidance Protection and Good Health to continue steering the affairs of our dear nation .
Long Live GMB
Long Live Federal Republic of Nigeria ! pic.twitter.com/t0fKZqlUuP

— Aisha M. Buhari (@aishambuhari) December 16, 2019