The Force is strong with this Star Wars spin-off. 
According to The Hollywood Reporter, a standalone film focusing on Obi-Wan Kenobi is in the works. Oscar-nominated director Stephen Daldry is in early talks to bring to the project to life, and as of now, THR reports there is no script. If it moves forward, Daldry will reportedly oversee development and writing with Lucasfilm.
Both Ewan McGregor and Alec Guinness have portrayed the beloved Jedi-Master, though details remain scarce as to who would reprise the role and in what time period the space epic would take place. Guinness, who died in 2000 at the age of 86, received an Oscar nomination in the Best Supporting Actor category for his performance in 1977's Star Wars: Episode IV—A New Hope.
McGregor—who starred as a younger Kenobi in the Star Wars prequels—has long expressed interest in exploring his character's storyline.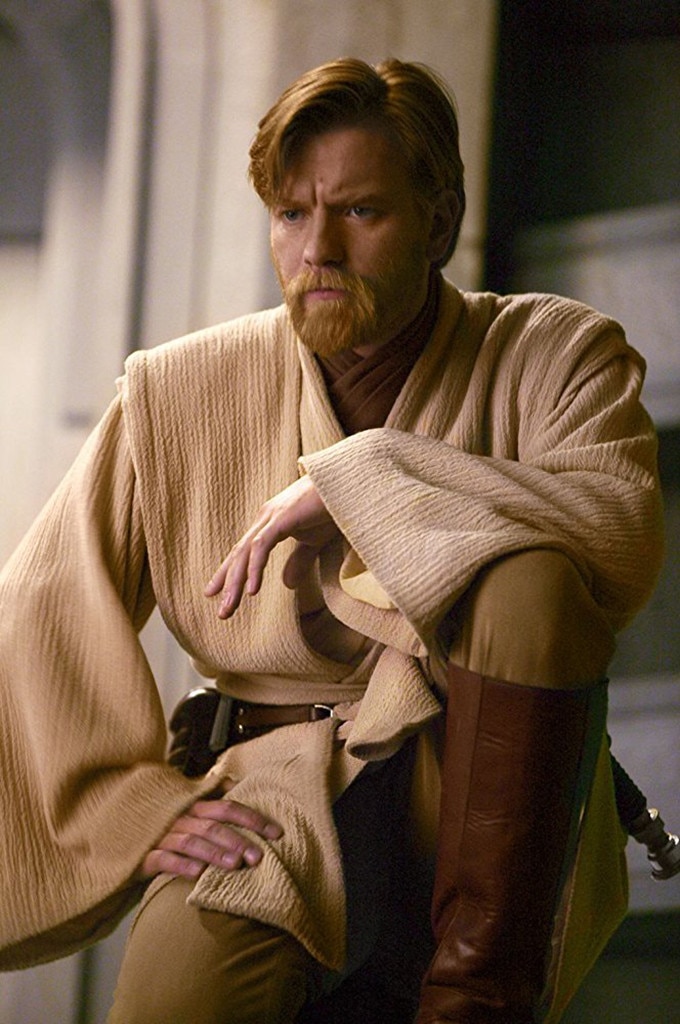 Lucasfilm Ltd
He recently told CinemaBlend, "I've always thought there was a story to tell between my last one and Alec Guinness' first one. It would be fun to film that story now I'm older. I'd be the right age. I'm 45. Alec Guinness was what, sixty? I could do two of them."
McGregor added to Business Insider, "I've been very open to say I'd be happy to do it, if they want to do it."
The Star Wars universe is rapidly expanding, as production has officially begun on a Han Solo film and is set to hit theaters on May 25, 2018. Ron Howard is directing, and the cast includes Alden Ehrenreich as Han Solo, Woody Harrelson, Game of Thrones star Emilia Clarke, Donald Glover as Lando Calrissian, Thandie Newton and Phoebe Waller-Bridge, with Joonas Suotamo as Chewbacca.
Before its release, however, Walt Disney Studios and Lucasfilm will release Star Wars: The Last Jedi on Dec. 15, 2017.
Are you excited for an Obi-Wan Kenobi feature film? Sound off in the comments!