Former Premier League referee and IFAB technical director David Elleray admits his proposals are 'radical'
Penalty goals and 60-minute matches are among the "radical" proposals up for discussion by football's law-making body.
The International Football Association Board has developed a strategy document spearheaded by technical director and former Premier League referee David Elleray intended to make football "fairer" and "more attractive".
Some of the possible rule changes
60 minutes of actual playing time
Penalties when keepers handle backpasses
Penalty goal for handling on the line
Players can dribble from free-kicks and corners
Ball does not need to be stationary for set-pieces
Under the proposals players would be allowed to play free-kicks and corners to themselves instead of passing; the ball need not be stationary for a free kick; a penalty would be awarded for a goalkeeper handling a backpass; and a penalty goal could be given if an outfield player handles on or close to the goal-line.
Elleray told Sky Sports News HQ: "It's a starting point to say 'can we make the game better?' People will find reasons not to do it but we just want to explore some of these and see if they come into fruition. Some are being tested by FIFA in the Confederations Cup and by UEFA in some of their competitions.
"Some of the more radical suggestions may take a couple of years, but we can test at different levels. At youth level, international, we may have some countries that say in their league they would like to try something.
"We're not putting a time limit on them, it's a five-year strategy. Some may come in much quicker, some may not come in at all. It depends on what football wants.
"What we're saying is can we use the laws of the game to make football more attractive, fairer, to improve the behaviour of players and to gain greater respect."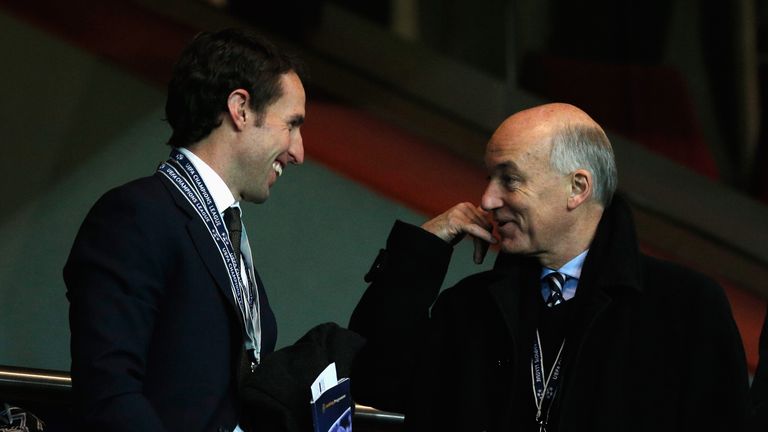 Former Premier League referee and IFAB technical director David Elleray (right) is behind the proposed law changes
Possible changes to time keeping include the whistle only being blown for half-time and full-time when the ball goes out of play; and using 60 minutes of actual playing time rather than 90 overall minutes as at present. Teams could also be docked points for surrounding a referee.
"That's quite an extreme one," added Elleray, when discussing a rule change to reduce playing time to 60-minute matches. "But in other sports the clock is stopped when the ball goes out of play.
"We know that in most top-level football you only get about 60 minutes of play where the ball is actually in play.
"It's often [late in the game] when we see the most time wasting, time lost, because a team is winning 1-0 and want to preserve their win no matter what. This is certainly quite extreme and something we might move to more gradually."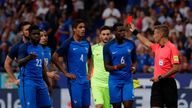 Video refs 'not losing credibility'
FIFA's refereeing chief expects video officials to be at the 2018 World Cup and insists they do not undermine the credibility of officials
Minor amendments include a goal kick not having to leave the penalty area before a defender touches it and a goal kick being awarded if a player misses a penalty kick, instead of any follow up being allowed.
The strategy document, called Play Fair, will be discussed over the next few months, before the 2018 IFAB annual general meeting in March, which will decide which proposals should be trialled in competitive matches.
"The underlying philosophy of 'Play Fair' is a call to the conscience of everyone involved in football," said a statement on the IFAB website (www.theifab.com).