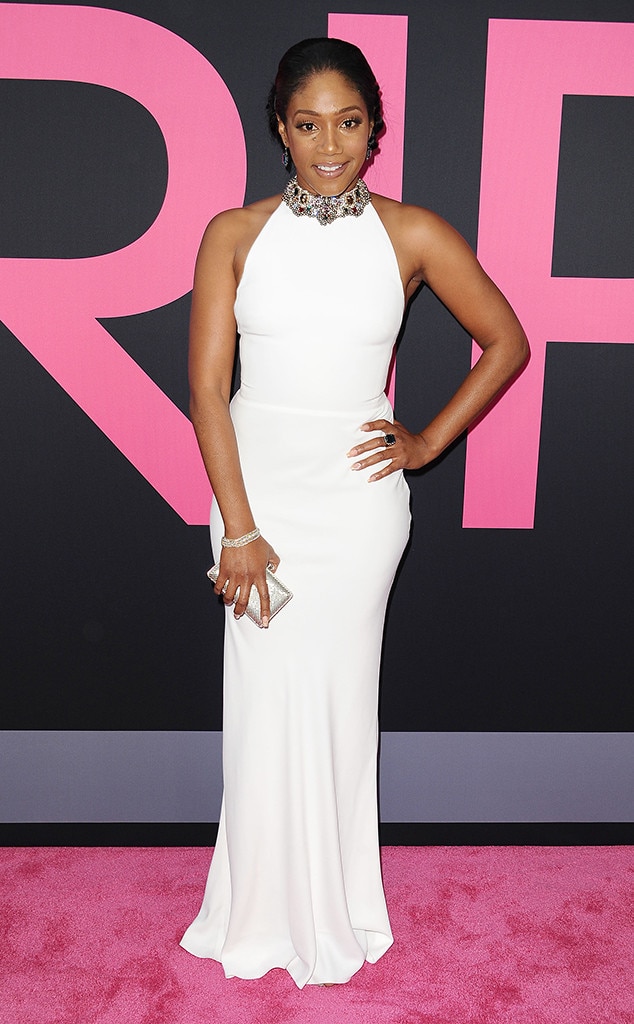 Jason LaVeris/FilmMagic
Tiffany Haddish is someone to keep your eye on.
Girls Trip hits theaters tomorrow, but the film has already been called one of the best movies of the summer, and the hilarious actress is being heralded by critics as the film's breakout star.
"The film's secret weapon is the lesser known Tiffany Haddish," The Guardian claims in its glowing review of the film. "[She] is a comic hurricane of vulgarity, willing to throw herself headfirst into any situation required, no matter how extreme. It's a full-on star-making role… and one hopes Hollywood realizes her potential."
This is only one of many publications to single out and extol Haddish's performance in the film — The New York Times calls her character "the movie's biggest, rowdiest laugh generator," Time calls her "glorious," Slate says she "steal[s] the show" and the acclaims go on.
Even her Girls Trip castmates have publicly lauded her performance. "Watch her," Queen Latifah said of Haddish recently on The Tonight Show with Jimmy Fallon. "She's going to be massive."
Jada Pinkett Smith has been singing praises as well. "She is just amazing in this movie. Her career is just going to take off," she also recently told Fallon.
So who is this new tour de force in comedy? Here are five things you should know about the star on the rise.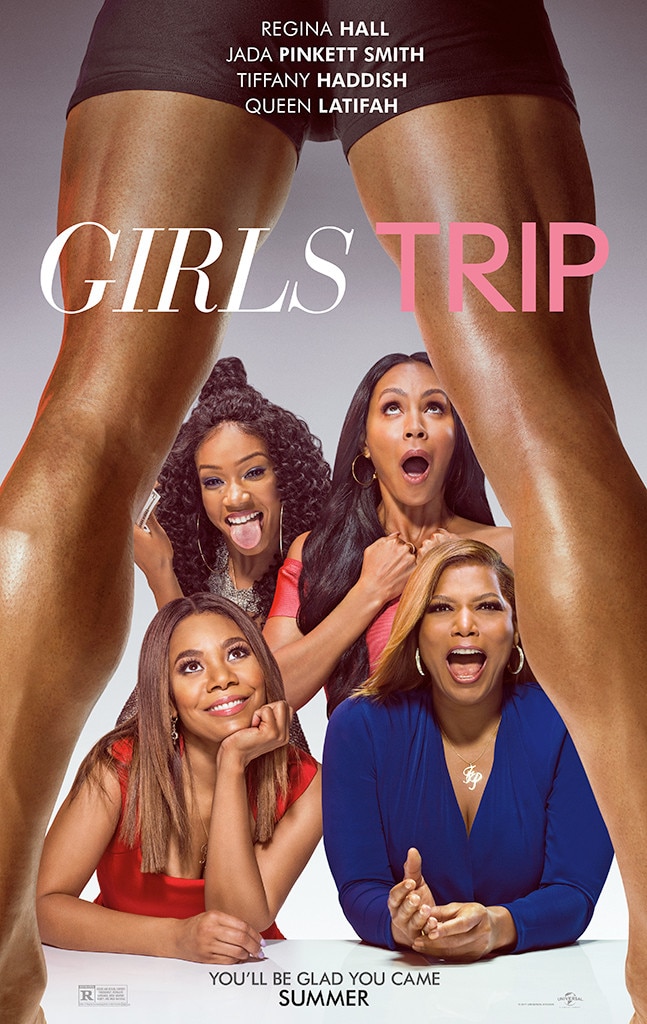 Universal Pictures
1. She calls herself "The Last Black Unicorn": The actress is often referring to herself via social media as "The Last Black Unicorn," but in a recent interview with The Los Angeles Times, Haddish said the nickname wasn't originally self-inflicted – she had a vicious wart growing in the middle of her forehead that led to bullying. "Kids used to be like, 'Oh Tiffany, you're a dirty ass unicorn,'" she told LA Times. "But I started thinking that unicorns are beautiful. Unicorns are magical. And they're right, I am a unicorn."
Haddish even took this nickname for the title of her upcoming book, which documents her life experiences since age 19.
2. She lived in foster homes during her teen years: The Girls Trip star is native to South Central Los Angeles, and in a piece she wrote for Origin Magazine in 2013 she details her difficult road to comedy, which included abuse from her schizophrenic mother and being separated from her family. "By the time I was 13… we were split up and put in foster homes," she wrote.
She and her siblings eventually reunited to live with their grandmother, but Haddish was notorious for misbehaving during class. "[My] social worker got tired of coming to my school and said, 'Tiffany, you have two choices this summer… you can go to the Laugh Factory Comedy Camp or you can go to psychiatric therapy,'" Haddish wrote in Origin. "I decided to go to comedy camp. The Laugh Factory gave me a voice and an outlet for my pain. I would not realize how much I needed comedy until many years later."
3. You might have seen her make guest appearances in hit TV shows: Before her Girls Trip breakthrough, Haddish had an impressive resumé of small roles on a number of popular TV shows, including That's So Raven, My Name is Earl, It's Always Sunny in Philadelphia and New Girl. She also starred in the short-lived but critically acclaimed sitcom The Carmichael Show.
4. She introduced Will Smith and Jada Pinkett Smith to Groupon: Twitter was littered with positive comments regarding last night's episode of Jimmy Kimmel Live!, in which Haddish was a guest. She reeled in the audience during her hilarious telling of taking Will and Jada on a Groupon-purchased Louisiana swamp tour.
"[Jada] said, 'Tiffany, what the f—k is a Groupon?'" Haddish told Kimmel. "I said, 'Jada, what do you think a Groupon is?' She said, 'I thought it meant you had a boat that you could take a group of people on.'"
5. She has a stand-up special coming up: The comedian has made a name for herself in the world of stand-up, but has yet to release her own special. That will change when Tiffany Haddish: She Ready! From the Hood to Hollywood airs on Showtime on Aug. 18.