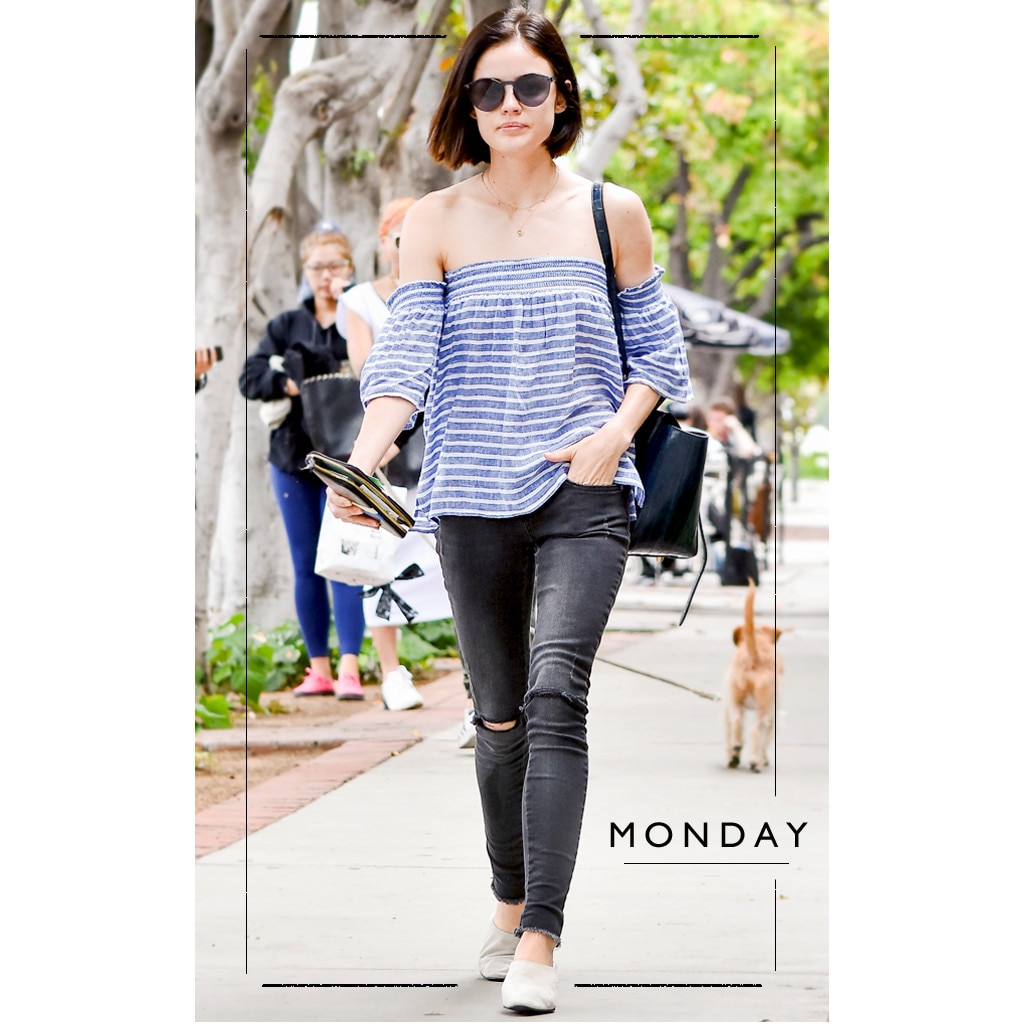 BG015/Bauer-Griffin/GC Images
Off-the-shoulder tops aren't going anywhere, as told by Lucy Hale's striped Rails stunner. 
So this Monday, show a little shoulder by sporting one of your own—pattern optional. If you keep it solid-colored and crisp, it's even easier to pair with whatever else you've got going on in your closet.
Grab your go-to jeans, throw on your best sneakers (or sandals or boots) and walk out of the house knowing this effortless outfit will look killer in any setting. Note: You'll look especially put together on your morning coffee run.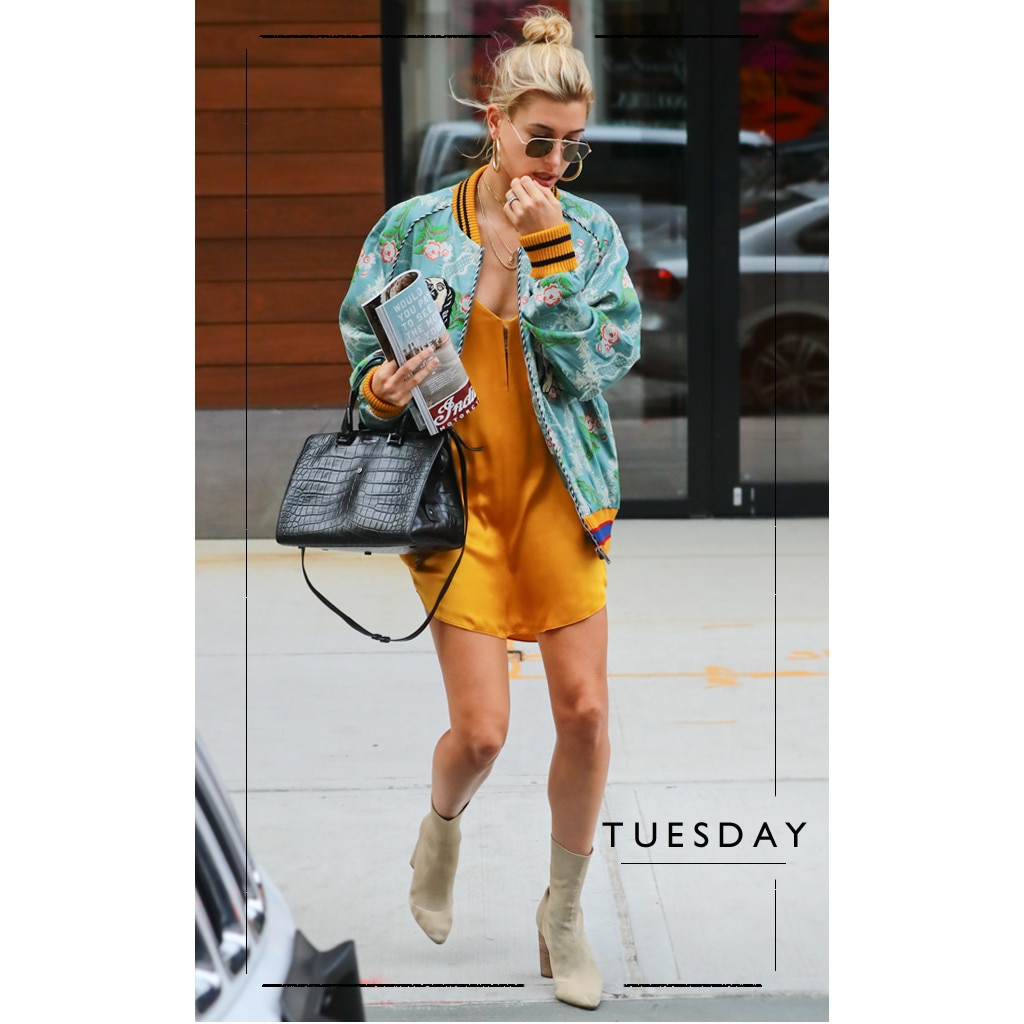 Ignat/Bauer-Griffin/GC Images
On Tuesdays, Hailey Baldwin wears slip dresses. Though her orangey-yellow color option is super current and on trend, it isn't the easiest to match. So if you're having trouble finding the perfect fit, opt for a classic shade, like black, in the meantime. That way, you know it's going to go with everything.
Rita Ora's sporty ensemble has us craving a gym sesh. Though it's an uber-laid-back look, because she's kept it all one color, it looks polished and refined. Add a fresh pair of white sneakers to the mix and it'll look like you too are a celeb just trying to catch their private jet.
Olivia Munn's feeling Lucy's look too, but she's opted for something a little longer. This off-the-shoulder, throw-on-and-go outfit is ideal for weekends with friends, dinners with lovers and really anything else you've already got planned. Versatile is it's middle name.
And lastly, Olivia Palermo 's got our attention with those killer black, embellished ankle boots. They're low enough you won't get too hot in warmer months, but durable enough you could probably wear them in the snow. Think of them as your necessary all-terrain tires, because you never know what life will throw at you next.