Last Updated: 25/05/17 3:22pm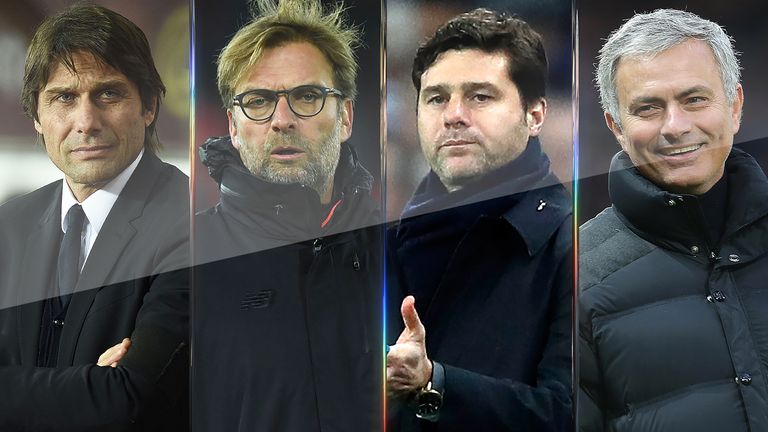 Antonio Conte, Jurgen Klopp, Mauricio Pochettino and Jose Mourinho have European commitments in 2017/18
The new Premier League season starts on August 12 but the likes of Everton and Manchester United will be back in competitive action before then.
The fixtures for the 2017/18 top-flight season will be released on June 14 but several clubs have competitive commitments before the opening weekend.
Everton will kick off in July after a seventh-placed finish saw them into Europa League third-qualifying round. Ronald Koeman's side will discover their opponents on July 14 and then play a two-legged tie on July 27 and August 3 in a bid to reach the play-offs (August 17/24) and September's group stage.
When do PL clubs start in Europe?
| | | |
| --- | --- | --- |
| Everton | EL third-qualifying round | 27 July |
| Liverpool | CL play-off round | 15-16 August |
| Chelsea | CL group stage | 12-13 September |
| Tottenham | CL group stage | 12-13 September |
| Man City | CL group stage | 12-13 September |
| Man Utd | CL group stage | 12-13 September |
| Arsenal | EL group stage | 14 September |
Manchester United's Europa League triumph over Ajax propels them to the Champions League group stage but means they must also clear August 8 in their calendar. Jose Mourinho's side will face the winners of the 2016/17 Champions League – Real Madrid or Juventus – in the Super Cup in Skopje, Macedonia just days before resuming domestic duties.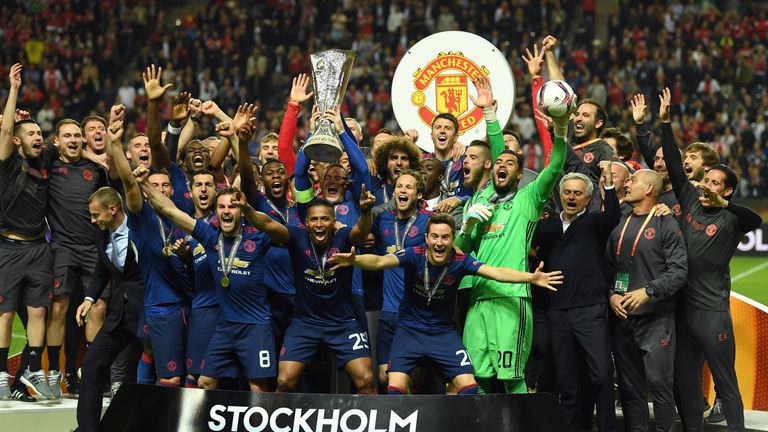 Manchester United go into the Champions League group stage but their Europa League triumph means they have an extra Super Cup fixture
Chelsea also have the chance to collect more silverware in early August. The Community Shield pits the champions with the FA Cup winners but if Antonio Conte's men beat Arsenal to do the double, they will be paired with runners-up Tottenham at Wembley instead.
The first weekend of August also sees the start of the new Sky Bet EFL season and lower-league clubs will be thrust into League Cup action just days later, the newly-named Carabao Cup commencing the week of August 7.
The new Premier League term gets up and running on the weekend of August 12/13 but Liverpool might have one eye on a new European adventure just round the corner.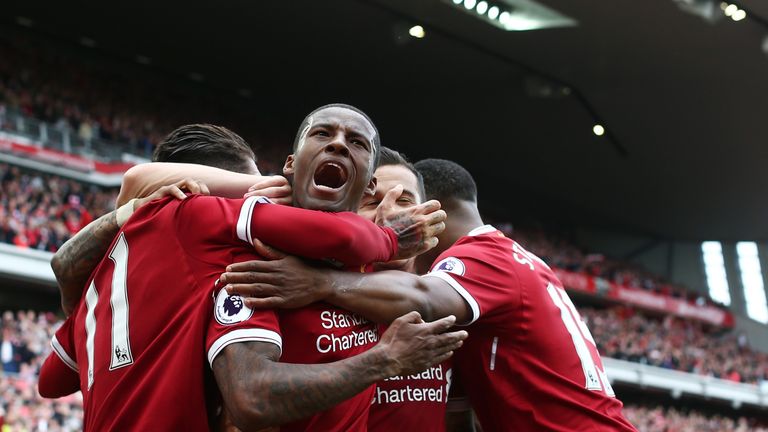 Liverpool beat Middlesbrough on the final day of the season to seal a top-four spot
Jurgen Klopp's side have Champions League football to look forward to after three years away but they will have to negotiate a play-off tie if they are to join their Premier League rivals in the tournament proper. That first leg is pencilled in for August 15/16 with the deciding game a week later. The Reds will find out their opponents on August 4.
Chelsea's title win means they will be one of the top eight seeds when the draw for the Champions League group stage comes round on August 24. Runners-up Tottenham, third-placed Manchester City and Manchester United – by virtue of their Europa League final win in Stockholm – also start their continental campaigns at the group stage, which commences on September 12/13.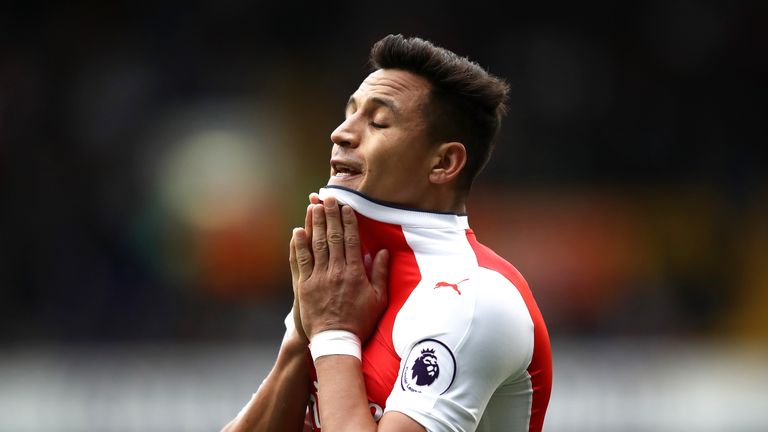 Alexis Sanchez's Arsenal will have to settle for Europe's second-tier club competition
But Arsenal finished outside the top four for the first time in 21 seasons and face a string of Thursday night fixtures. The Gunners will go straight into the group stage, which begins on September 14 and could be joined by the Toffees when the draw is made on August 25.
2017/18 season – key dates
| | |
| --- | --- |
| June 14 | PL fixtures announced |
| June 21 | EFL fixtures announced |
| June 23 | SPFL fixtures announced |
| June 27-28 | CL qualifying starts |
| June 29 | EL qualifying starts |
| July 27/August 3 | EL qualifying third round |
| August 4-6 | EFL season starts |
| August 5 | SPFL season starts |
| August 6 | Community Shield |
| w/c August 7 | League Cup starts |
| August 8 | European Super Cup: Man Utd v Real Madrid/Juventus |
| August 12-13 | Premier League season starts |
| August 15-16/22-23 | CL play-off round |
| August 17/24 | EL play-off round |
| w/c August 28 | EFL Trophy starts |
| September 12-13 | CL group stage starts |
| September 14 | EL group stage starts |