By Gerard Brand
Last Updated: 03/07/17 9:27am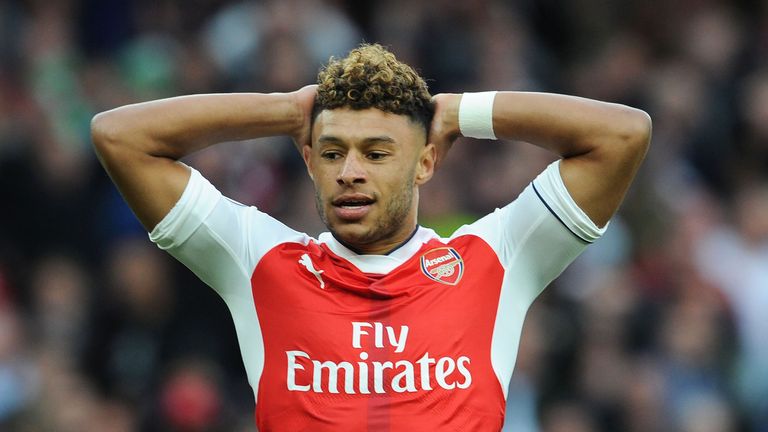 Where does Alex Oxlade-Chamberlain's future lie?
At 23, Alex Oxlade-Chamberlain should have his best footballing years ahead of him.
But having been a regular feature at Arsenal since he was 17, you would struggle to find many who describe the England midfielder as a 'prospect'.
This summer, the Ox seems to be at a crossroads. Should he stay at Arsenal, where he has threatened to but never quite reached his potential, or would a move to away from the Emirates to further his career?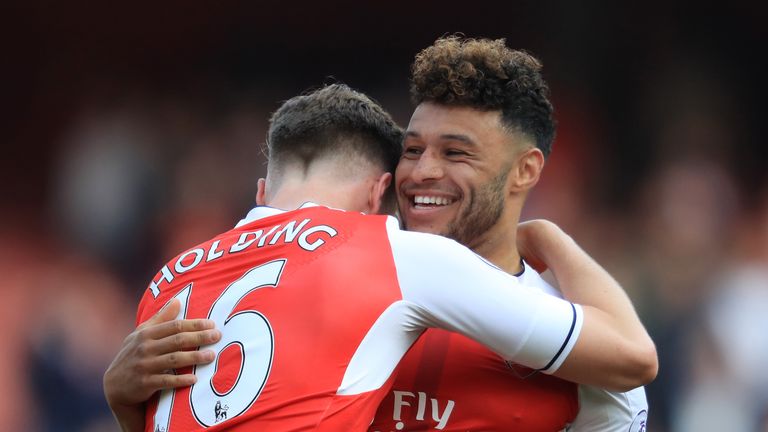 Oxlade-Chamberlain impressed in the wing back position for Arsenal last season
With plenty of noise surrounding his future, and reported interest from Liverpool, we assess what's next for the Ox…
Stay at Arsenal – 8/11 with Sky Bet
Oxlade-Chamberlain's best form for Arsenal is fresh in the memory, but it coincided with a drastic change in system. It came when Arsene Wenger reverted to a back three, yielding some impressive performances at right-wing-back towards the end of last season as the Gunners made a late surge for the top four.
He started only 16 Premier League games last season, and may well want assurances of regular football next term, but those promises are likely to be dependent on Wenger's chosen system. If Arsenal play a 4-2-3-1, Theo Walcott is likely to pip the Ox to a starting place, and though he did occasionally impress in central midfield last season, there is little evidence to go off.
Money will also be an issue. The 23-year-old is among Arsenal's longest-serving players, but can he justify breaking the £100k-a-week mark? That would reportedly mirror Petr Cech and Olivier Giroud's earnings, and would be higher than Santi Cazorla, Granit Xhaka and Skhodran Mustafi's.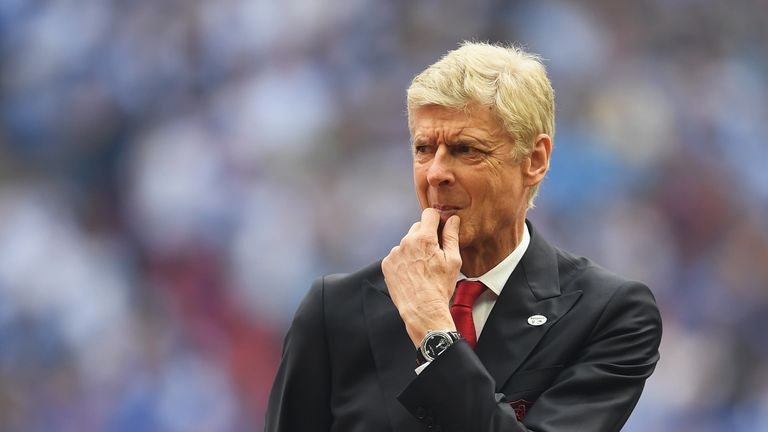 Arsene Wenger may continue using three defenders next season
"I want Oxlade-Chamberlain to stay," said Wenger in December. "I brought him here at a young age, I think he's developing well. "When you invest so much time and work in a player, I think the player loves it here, he's integrated with the qualities we want him to have. Overall I want him to stay."
And there lies the conundrum. Wenger clearly feels an attachment to Oxlade-Chamberlain having invested time and effort into his development since arriving from Southampton as a 17-year-old. But is that enough to warrant a new contract for a player who has never consistently hit the heights?
Move to Liverpool – 11/10 with Sky Bet
Oxlade-Chamberlain has been heavily linked with a move to Jurgen Klopp's side for around £25m, but how would he fit in at Anfield?
For the first time since 1996, Arsenal do not have the lure of Champions League football. Barring an exit in the play-off round, Liverpool will, and with that comes the need for squad rotation.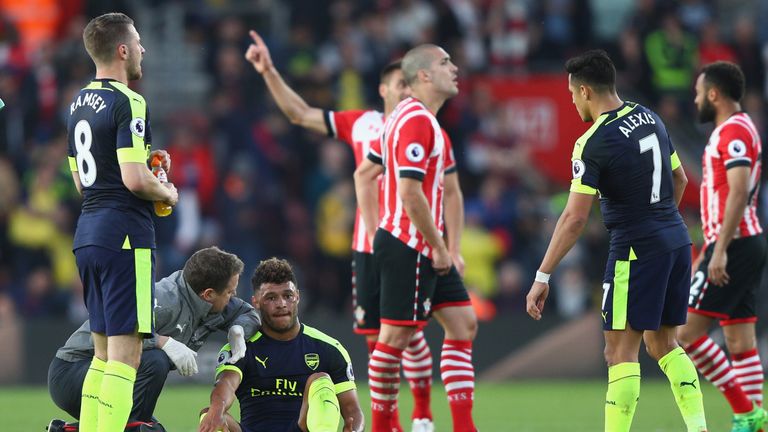 The Ox's contract runs out next summer
In defence, James Milner has the left-back spot secured, but there is room for manoeuvre at right-back where Nathaniel Clyne struggled for consistency last term.
Then comes the queue in Liverpool's midfield and attack. Klopp regularly plays 4-3-3, but with no return date confirmed for Jordan Henderson, the Ox could find opportunities in a deeper midfield role.
That's where the Ox, at least, sees himself playing in the future.
"On a personal level I really enjoy playing in midfield," he said earlier this year. "The time I played there this year I enjoyed it and thought, this is where I want to be able to play moving forward. I think long-term, I'd hope that I end up playing more central."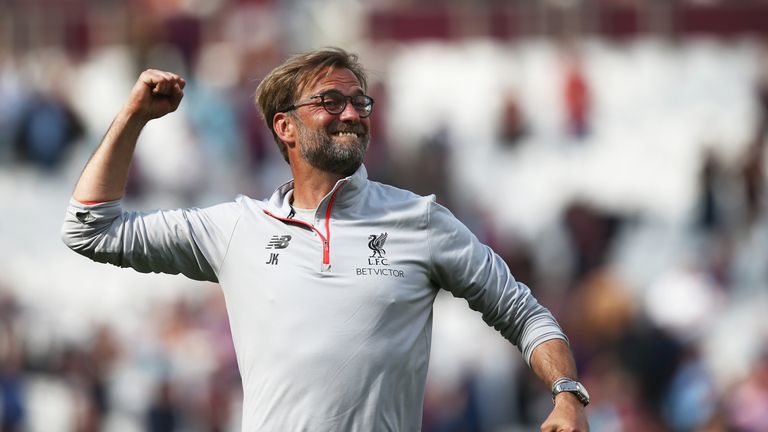 Jurgen Klopp's Liverpool have European football to contend with next season
Wherever he plays, Oxlade-Chamberlain is versatile, quick, strong and energetic, everything Klopp loves and more. It would be a challenge to turn him more defensive-minded, and his goals, assists and injury record are a slight concern, but at a reasonable £25m and with plenty of years left in him, a move makes sense for Liverpool.
For the Ox, a change of manager and change of scene would be welcome. Arsenal has been his comfort zone for six years, but who wouldn't want to play under Klopp as he tries to take his Liverpool project to the next level?
Move elsewhere – 25/1 and longer with Sky Bet
This is a two-horse race. Manchester City and Chelsea are 25/1 for his signature, while Everton, Man Utd, West Ham and Newcastle are all at 33/1.
His future will become clearer in the coming weeks, with a stay at Arsenal slightly edging it with the bookies. Whatever happens, the Ox is still a prospect, and something needs to give to take him to the next level.