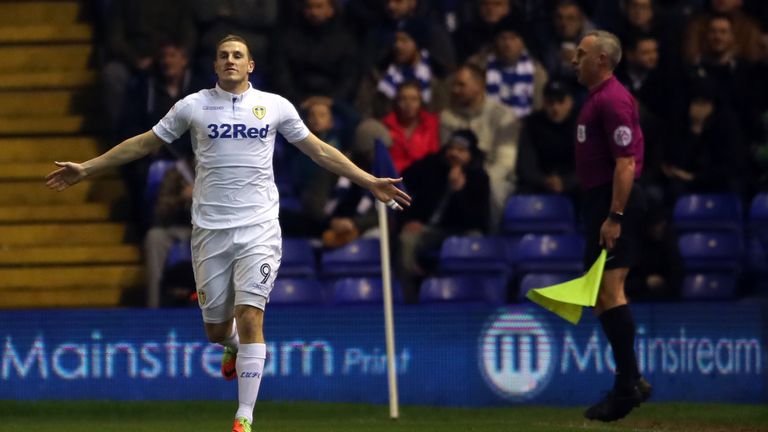 Chris Wood has been Leeds' star man this season
Leeds United have been left stunned by Garry Monk's decision to quit just a couple of weeks after a takeover of the club.
Despite just missing out on the Sky Bet Championship play-offs, Monk managed to steer Leeds back on an upwards trajectory in 2016/17 after several roller coaster years at Elland Road.
So what next for the club that at one stage this season looked well-placed for a potential Premier League return? We take a closer look…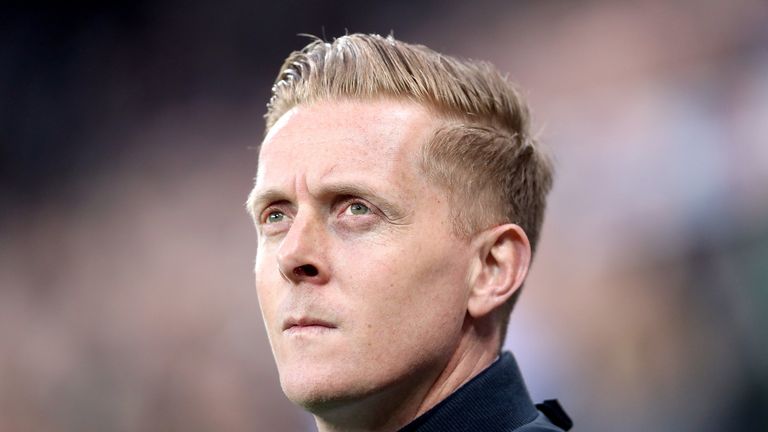 Garry Monk has resigned as Leeds manager
Shock exit
Monk may only have been on a one-year rolling contract at Leeds, but he was widely expected to sign a new deal after the buyout of controversial owner Massimo Cellino by Italian businessman Andrea Radrizzani earlier this week.
Sky sources understand that Monk's decision was "sudden" and "unexpected", while it also seems that the former Swansea boss hadn't informed the players of his decision either.
In fact, Radrizzani, who was hoping to sign Monk to a longer deal, tweeted on Wednesday: "Shocking news from GM. We were keen to do 3 years deal. We never receive any request from him and his agent. No regrets, we did our best."
It would suggest that Monk has a new club lined up, while Leeds' supposed new era begins with another search for a new manager – their seventh full-time head coach since 2012.
Sky Sports' Richard Graves says the the departure of Garry Monk as Leeds manager was sudden and unexpected after he resigned from the club.
Next manager
But who will that next boss be? Aitor Karanka is the early runaway favourite with Sky Bet (with Monk the favourite to go to his former club Middlesbrough) for the job, while the likes of Marco Silva, Alan Pardew, Nigel Pearson and Claudio Ranieri are also in contention.
Although Karanka's reputation was damaged by his perceived negativity in the Premier League with Boro, he proved during his time at the Riverside that he could get a club out of the Championship – and would be in a great position to do so again with Leeds.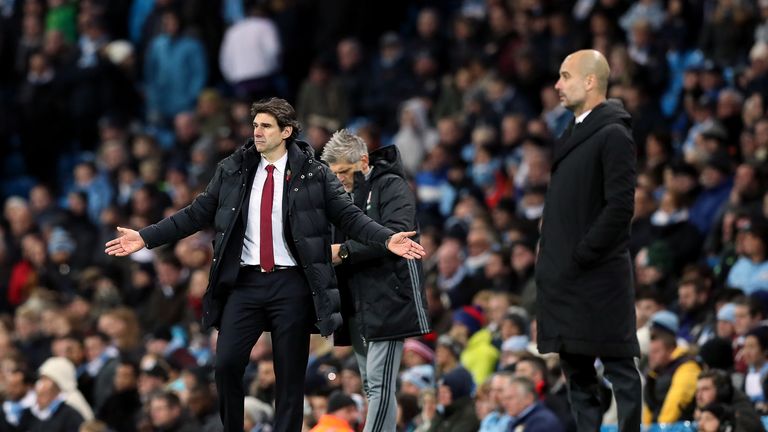 Aitor Karanka is the favourite to take over at Elland Road
Sky Bet odds for next permanent Leeds manager (correct as of May 25, 2017)
Aitor Karanka 4/6
Claudio Ranieri 5/1
Marco Silva 8/1
Nigel Pearson 10/1
David Moyes 12/1
Alan Pardew 12/1
Keeping their key man
Losing Monk may make it harder for Leeds to hold on to their star man Chris Wood, the striker who won the Golden Boot in the Championship with 27 goals – nearly half of their total of 61.
The New Zealand international, who has attracted Premier League interest, struck 30 in all competitions, with no other player in their squad managing more than six (a total reached by Souleymane Doukara, Kyle Bartley and Pablo Hernandez).
Convincing Wood to sign a new contract will be the first task for whoever next walks through the doors at Elland Road.
Finding stability
After so many years of constant upheaval at the club, it looked as though Leeds had finally found the man in Monk to eventually lead them back to the promised land of the Premier League.
Now, though, Radrizzani needs to get someone else in to continue Monk's work and prove he's different from Cellino by giving him an opportunity to build – even if things don't start working straight away.
Radrizzani signalled intentions of holding onto Monk, but Sky sources understand that the reason Monk left was because he didn't feel there was an intention to keep him long-term.
While manager changes can be near-weekly occurrences at times in the Championship, it's worth noting that the top seven all stuck with the same man throughout last season, while the three relegated sides and six of the bottom seven all dispensed with at least one boss.
New Leeds Chairman Andrea Radrizzani wants to buy back Elland Road, regenerate the area and renovate the clubs training ground.
And what next for Monk?
Despite their disappointing end to the season, Monk has still done a good job at Leeds and his reputation has been boosted as he searches for a new job.
It remains to be seen whether the Premier League or the Championship is his next destination, with a potential move to Middlesbrough considered the most likely by Sky Bet (at 4/6), while relegated Sunderland and Hull are also possibilities alongside top-flight teams Crystal Palace and Watford.