By Simon Ormiston
Last Updated: 25/05/17 5:49pm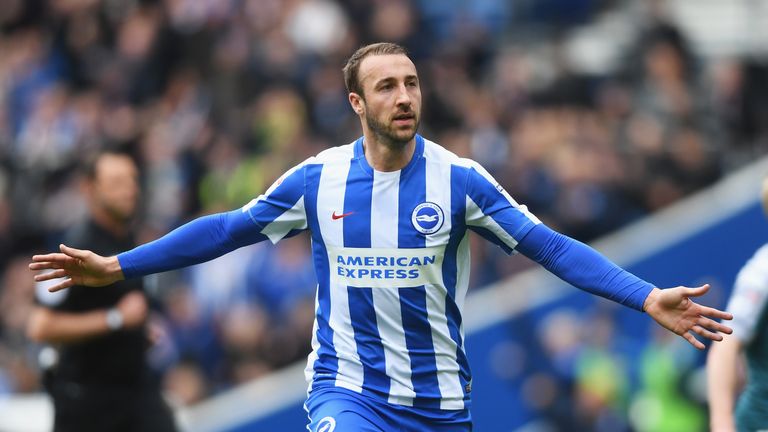 Glenn Murray will be part of the squad to play Atletico Madrid at the Amex Stadium on August 6
Brighton & Hove Albion have turned down offers of pre-season tours to the USA and Asia saying their focus is on staying in the Premier League not "money-spinning" fixtures abroad.
Brighton, who won automatic promotion after finishing second in the Sky Bet Championship, are set to play Atletico Madrid at the Amex Stadium on August 6 and have told Sky Sports they are building relationships with top European clubs that they can do business with in the future.
Chief executive Paul Barber said: "We had offers to go to the United States and Asia but we are not interested in money-spinning tours. First season: let's keep it simple.
"It comes back to remembering who we are and where we come from. We have a huge season to prepare for and some first-class facilities in which to do that and you can't make use of them if you spend pre-season far from home."
The team will travel to Austria for a training camp in July before fixtures against Crawley, Southend and Norwich. Then they will play Atletico who have reached the Champions League final twice in the last four seasons.
Brighton say the aim was to find "top class European opposition" who will test the newly-promoted side and it is also an opportunity to show off their state-of-the-art training ground.
Barber revealed: "It takes effort and planning but we don't just say 'come and play' we tell them 'come and use our training facilities and get to know us.' We are looking to extend our relationships in Europe, as we have done with Sevilla and Villarreal, and not just use pre-season as a money-making exercise."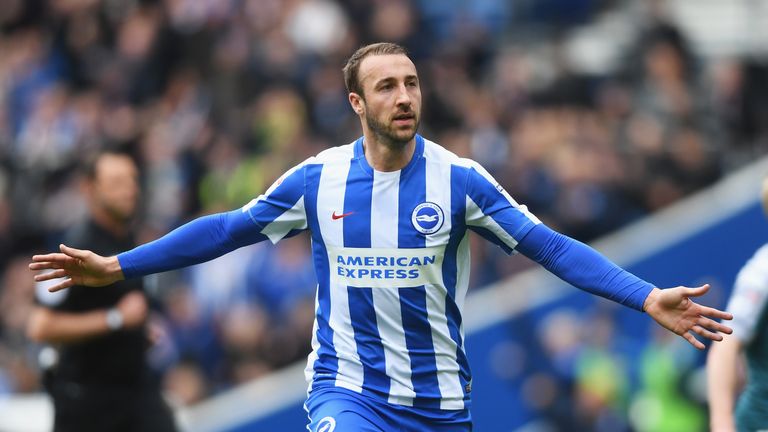 Glenn Murray will be part of the squad to play Atletico Madrid at the Amex Stadium on August 6
The club are also hoping to agree a fixture with Atletico's academy team and arrange for manager Chris Hughton to spend some time with counterpart Diego Simeone as he plans their first season in the Premier League.
Asked if he had made a bid for Manchester United target Antoine Griezmann, Barber joked: "We did try to slip in a request for a loan deal but not sure if they will accept."