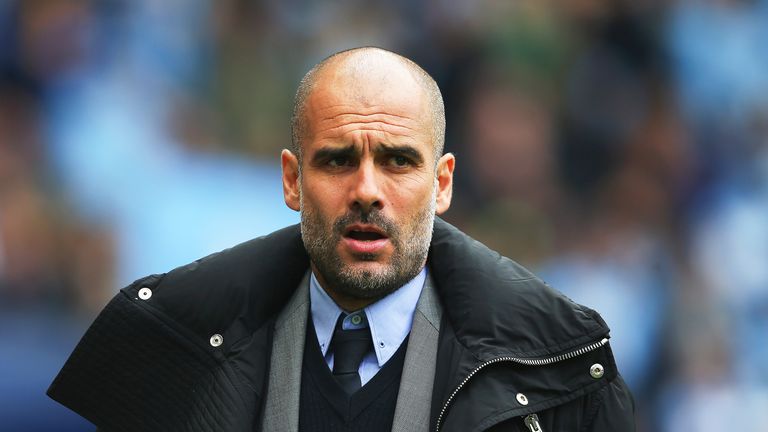 Pep Guardiola has wasted no time in strengthening his Manchester City squad this summer
Manchester City have already started to strengthen their squad this transfer window, but who else will they be after? We take a look…
Pep Guardiola certainly means business this summer. Goalkeeper Ederson's move from Benfica has been confirmed, and they have also sewn up the signing of Bernardo Silva from Monaco.
And after a trophyless season, the club are not expected to stop there. Here, we consider Guardiola's potential transfer targets and see what the manager has had to say about his plans for the summer.
Meanwhile, we also have expert opinion on what areas of the squad City need to address…
What do they need?
Sky Sports pundit Paul Merson: "They need another four defenders if they want to win anything. They've got no problem at all with their attack, their Achilles heel has been in defence.
"If Vincent Kompany is fit then fair enough, they don't have so much of a problem, but getting him fit for 40 or more games a season is an issue.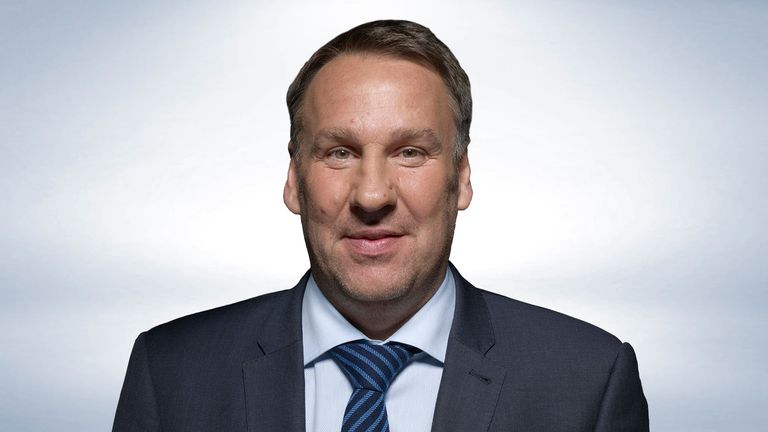 They need another four defenders if they want to win anything. They've got no problem at all with their attack, their Achilles heel has been in defence.
Paul Merson
"People will have a pop at them for spending all that money on a goalkeeper [Claudio Bravo] but you don't win anything without a top 'keeper so I don't think you can criticise them for that.
"Keeping Sergio Aguero is the other one. The owner of the club saying he's not going is dangerous because Pep might want Sanchez and I'd take Aguero all day long at Arsenal. That won't sit well with Guardiola because he likes to be in control."
What has the manager said?
Man City boss Pep Guardiola: "Next season we will be better, and as a coach I am better than the year before, but it is not simple.
"Real Madrid have just bought one player, 16-year-old [Vinicius Junior] for 46m euros, so you can imagine the market.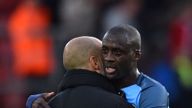 Toure: Lack of trophies hurt Pep
Yaya Toure expects Pep Guardiola to be a man on a mission next season after a trophyless first campaign at Man City.
"To compete with Barca and Real we need time, we need decades to be there.
"Money is not enough – when Real and Barca want a player, other teams cannot compete.
"Before, we were never in the Champions League, and now we have been there six or seven times in a row. But, to achieve the next step, although the gap is shorter, it is more difficult."
Who will they target?
Pablo Zabaleta, Gael Clichy, Bacary Sagna, Jesus Navas and Willy Caballero have left the club, and while Ederson looks set to compete with Bravo for the No 1 spot in goal, a number of defenders are likely to arrive at City this summer.
City are close to securing the signature of Monaco full-back Benjamin Mendy, with chairman Khaldoon Al Mubarak stating his desire to bring the world's best to the Etihad.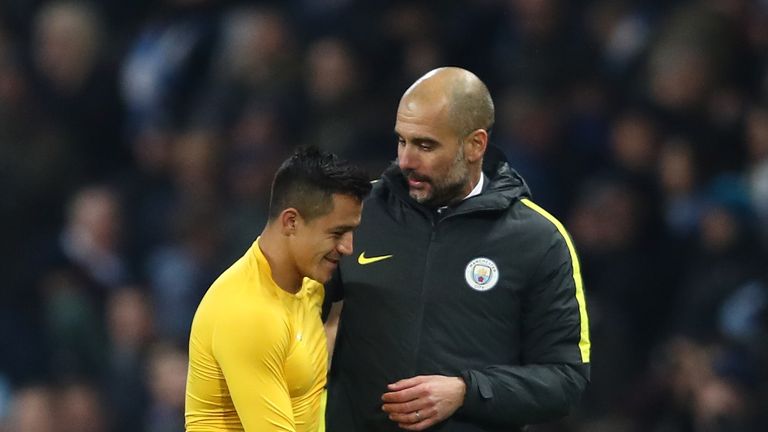 Pep Guardiola worked with Alexis Sanchez at Barcelona – could they be reunited in Manchester?
Sky sources understand City are closing in on Ryan Bertrand and Tottenham's Kyle Walker continues to be linked, while centre-backs on their radar include Virgil van Dijk, Leonardo Bonucci and Ben Gibson.
Paper talk continues to moot the idea of Guardiola linking up with players he coached at Barcelona and Bayern Munich – the prospect of Lionel Messi or Neymar heading to Manchester appears to be a pipe-dream, though a move for Alexis Sanchez is more likely with the Chilean yet to commit his long-term future to Arsenal.
What do the odds say?
Benjamin Mendy – 1/2 according to Sky Bet when writing on June 7
Kyle Walker – 1/8
Ryan Betrand – 2/7
Virgil van Dijk – 12/1
Leonardo Bonucci – 5/2
Fabinho – 3/1
William Carvalho – 7/2
Jack Wilshere – 5/1
Alexis Sanchez – 5/1
Douglas Costa – 8/1
Dele Alli – 8/1
Jack Butland – 8/1
Kylian Mbappe – 10/1
Lionel Messi – 9/1
Neymar – 10/1
Ben Gibson – 12/1