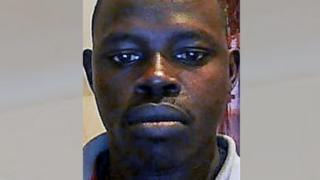 The man arrested on suspicion of terror offences after a car crashed outside the Houses of Parliament has been named as Salih Khater by government sources.
The 29-year-old British citizen, originally from Sudan, has also been arrested on suspicion of attempted murder, Met Police said on Wednesday.
He came to the UK as a refugee and was granted asylum, the BBC understands.
His brother described him as a "normal person" with no fanatical ideas, and no links to any religious group.
Abdullah Khater also said his family – who are originally from Darfuf in Sudan – was in "a state of shock" over the incident.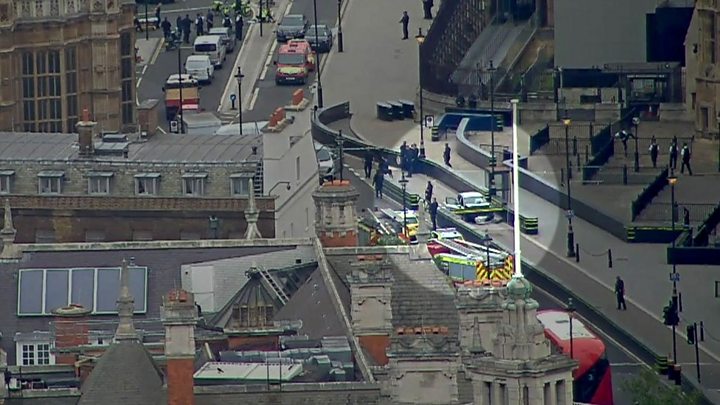 Three people were injured after the car hit cyclists and pedestrians during Tuesday morning's rush hour.
The silver Ford Fiesta then crashed into security barriers outside the Houses of Parliament just before 07:40 BST.
A man and a woman were taken to hospital after the crash and later discharged, while another man was treated for minor injuries at the scene.
The suspect is not believed to have been known to MI5 or counter-terrorism police, but is understood to have been known to local police.
He did not co-operate with officers after his arrest, Scotland Yard said. The investigation team's priority "continues to be to understand the motivation behind this incident", a spokesman added.
Police have concluded searches of two properties in Birmingham and one in Nottingham, and are currently searching a third address in Birmingham.
What else is known about the suspect?
Mr Khater came to Britain in 2010 and successfully applied for UK citizenship in the past two years.
His brother said he had been planning a trip back home to see his family, having not seen them for some time.
Mr Khater is believed to have lived in a first-floor flat above a parade of shops in the Sparkbrook area of Birmingham until four months ago, when he moved to the city's Highgate area.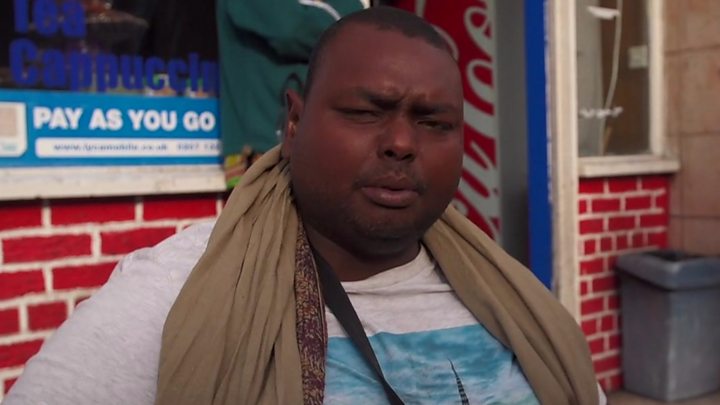 Neighbours called him a quiet man who frequently visited an internet cafe and a nearby shisha lounge, both on Stratford Road.
Local resident Ahmed Abdi described him as a man who "never spoke to anybody", and added: "I recognised his picture from the news and I was shocked."
Having completed his secondary education in Sudan, he studied electrical engineering at university there before moving to the UK.
He studied English as a second or foreign language at City College from 2010 to 2011, later studying a diploma in science at South and City College in Birmingham from 2014 to 2017.
More recently, Mr Khater studied accountancy at Coventry University from September 2017 to May this year, a spokesman for the university said. He is no longer enrolled there.
What happened on Tuesday?
A number of witnesses said the car, which was travelling westbound in Parliament Square, appeared to deliberately hit members of the public as it swerved into the opposite lane.
Footage released by the BBC showed the moment of the crash. A police officer can be seen jumping over a barrier to get out of the way.
A passenger in the first car behind the cyclists said they had been "thrown everywhere" after being hit at what she estimated to be 25mph.
The car was driven to London from Birmingham the night before, arriving just after midnight on Tuesday.
It then spent nearly five hours in the Tottenham Court Road area before being driven around Westminster for more than 90 minutes before the crash.
The driver was arrested at the scene by armed officers on suspicion of preparing for a terrorist act.
Police have been able to trace the route taken thanks to automatic number plate recognition cameras.
Mr Khater was detained under the Terrorism Act and taken to a south London police station. No-one else was in the car when it crashed and no weapons were found in it.
Police are treating it as a terror-related incident "given that this appears to be a deliberate act, the method, and this being an iconic site", Scotland Yard's head of counter-terrorism Neil Basu said.
No other arrests have been made, Scotland Yard said.
What happens next?
Britain's most senior police officer, Metropolitan Police Commissioner Cressida Dick, said Westminster could be pedestrianised to stop vehicle attacks, calling them terrorists' "weapon of choice".
She said it was "a matter that will be discussed no doubt between parliamentary authorities, us, the intelligence agencies and indeed the local authorities and the mayor".
Mayor of London Sadiq Khan said he was also in favour of more security measures being introduced in Parliament Square and around London.
"I'm an advocate of part-pedestrianising part of Parliament Square," he told BBC Breakfast.
"Not only would it make Parliament Square more attractive, but there are clever technical ways to make Parliament and pedestrians and visitors safer as well.
"There are now very attractive small bollards in place which actually stop vehicles hitting pedestrians or buildings."
British Transport Police said it was increasing patrols in England, Scotland and Wales and that its officers would be "highly visible on trains and at stations".
Specialist officers skilled in recognising if "someone may be in an area for terrorist or other criminal purposes" have been deployed in Westminster, with uniformed and plain-clothed officers patrolling.
The prime minister's spokesman said, as of the end of June 2018, there were 676 live investigations into potential terrorist plots. Since March 2017, 13 Islamist plots and four far-right plots had been foiled, he added.