By:
PTI
| New Delhi |
Published:August 4, 2017 11:21 pm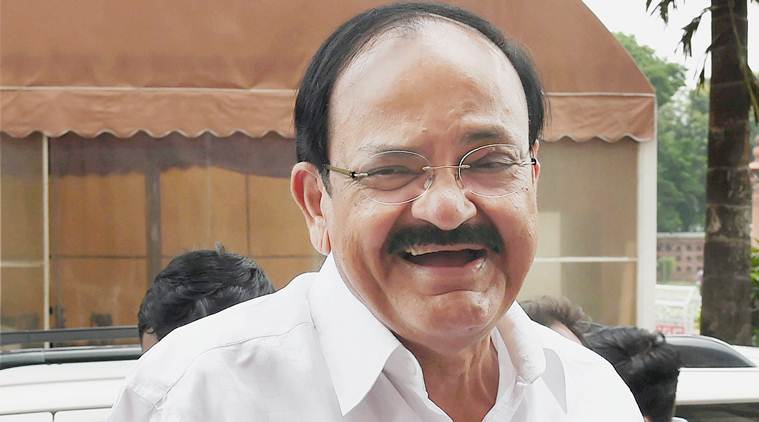 NDA's vice presidential nominee M Venkaiah Naidu. (PTI Photo)
On the eve of the Vice Presidential polls, Rajya Sabha Deputy Chairman P J Kurien on Friday appeared confident that NDA nominee M Venkaiah Naidu would emerge victorious. This became clear during the proceedings of the Rajya Sabha. "He (Venkaiah) is going to be my Chairman," Kurien quipped. The Vice President of India is also the Chairman of the Rajya Sabha.
Kurien's comment came after Congress member Jairam Ramesh remarked to Kurien in a lighter vein: "You are getting Venkaiah Naidu's skills now".
This all happened when Ramesh, during the session meant for private member's business, said that last Friday, the Treasury benches had deliberately not allowed the private members' segment to function because they wanted to prevent one of their members from introducing a bill providing for declaring Pakistan as a terrorist state.
"I hope the Treasury benches will allow the private members' business this afternoon," Ramesh said.
To this, Kurien told the Congress member: "This is an allegation you are making." Minister of State for Parliamentary Affairs Mukhtar Abbas Naqvi objected to Ramesh's contention, saying this type of allegation is not good.
Then the Deputy Chairman again told Ramesh: "It is an allegation which is a figment of imagination. Isn't it?" This is when Ramesh told Kurien in a lighter vein: "You are getting Venkaiah Naidu's skills now."
When Kurien said Naidu "is going to be my Chairman", Congress member Pramod Tewari objected, asking, "How can you say before election. Election has to take place."
Realising this, Kurien said, "Oh sorry that is correct. Then I can say I expect."
Naidu is pitted against Gopal Krishna Gandhi of the Opposition UPA in the polls in which the elected and nominated members of Rajya Sabha and Lok Sabha constitute the electoral college.
The polling will take place tomorrow and the results are expected in the evening.
For all the latest India News, download Indian Express App