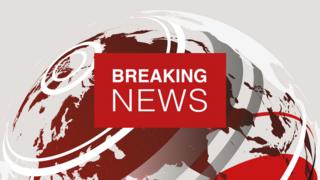 The United States Senate has voted 98-2 to impose new sanctions on Russia, Iran and North Korea, despite objections from the White House.
The House of Representatives approved the bill earlier this week, also by an overwhelming majority.
Having passed through both chambers, it will be sent to President Trump to sign into law.
But Mr Trump has sought closer ties with Russia, and has the power to veto the bill despite its political support.
A presidential veto can, in turn, be overridden by a two-thirds vote in the House and Senate – where just a handful of politicians voted against the bill.
The sanctions were drawn up in part to punish Russia further over the annexation of Crimea from Ukraine in 2014.
But the debate over the new measures has taken place against the backdrop of an ongoing investigation into alleged Russian meddling the in the 2016 presidential election.