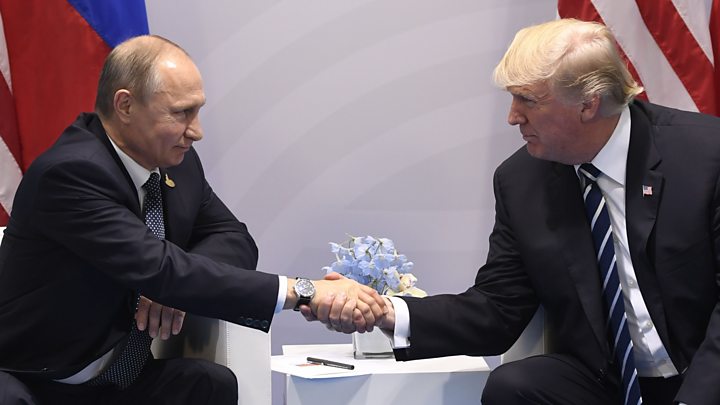 US President Donald Trump met his Russian counterpart, Vladimir Putin, at a second, previously undisclosed meeting at the G20 in Germany earlier this month, the White House says.
They held talks joined only by a Russian translator hours after a formal sit down, reports say.
Details of what they discussed have not been revealed.
At the formal, two-hour meeting, they discussed Russia's alleged meddling in the US election, among other issues.
It was their first face-to-face talks amid investigations in the US into possible collusion between Russia and Trump campaign figures during last year's presidential vote.
The second meeting happened during the meal at the summit in Hamburg. President Trump left his seat and sat at an empty chair next to Mr Putin, the Washington Post reports.
The US president was alone, and Mr Putin was attended only by his official interpreter, the report adds, saying that these talks lasted for almost an hour.
The White House confirmed this meeting after media reports revealed the encounter.