Last Updated: 06/06/17 11:59pm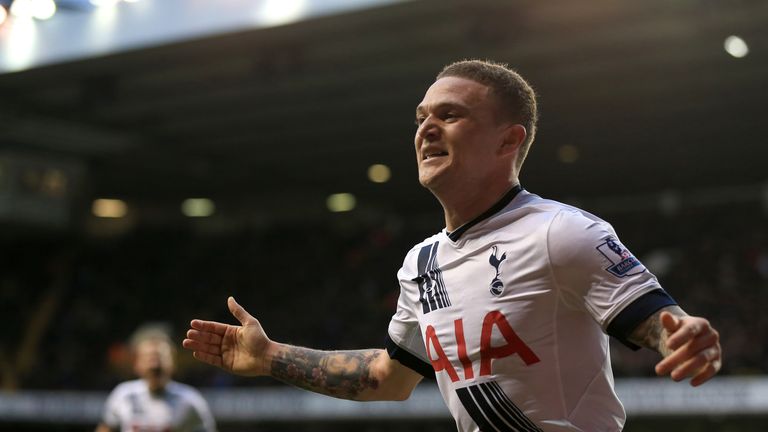 Kieran Trippier is enjoying the rivalry with Kyle Walker at Tottenham and now for England
Kieran Trippier and Kyle Walker may be battling for the same shirt for club and country but there is no tension between the pair, according to Trippier.
Walker was first-choice right-back for Tottenham and England when Trippier swapped Burnley for Spurs two years ago, a move that immediately pitched the pair into battle.
Walker has remained the preferred choice for the majority of the time, but Mauricio Pochettino favoured Trippier in big games against Chelsea, Arsenal and Manchester United towards the end of last season, which was enough to catch the eye of England boss Gareth Southgate for his squad against Scotland, with the match live on Sky Sports.
That puts them head to head in a new dressing room but they remain friends and teamed up when England were whisked away to the Royal Marines' training centre in Devon for 48 hours of demanding exercises over the weekend.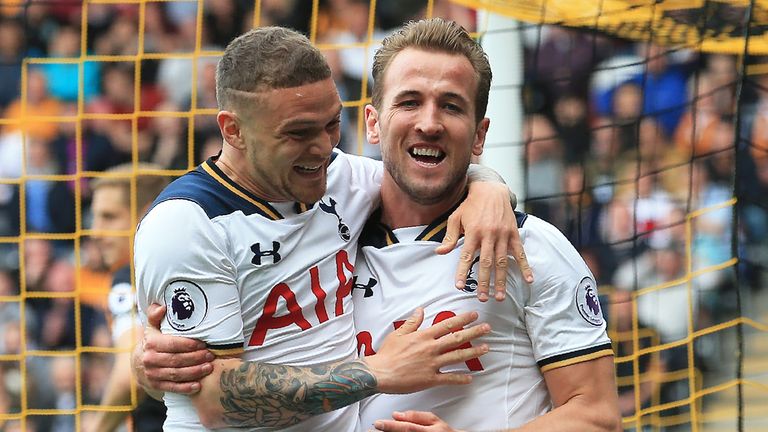 Trippier's form for Tottenham saw him earn a call-up to Gareth Southgate's England squad
"Me and Walks were the only ones to get our tent the wrong way round," said Trippier.
"It was getting a bit too dark so we didn't have time to put it back round…it was already up so we thought 'we may as well just sleep in it'. He doesn't snore…he's a good sleeper! Walks is a good lad, a good friend.
"I know we both play the same position but it is football and whoever plays, we are always there for each other.
"We always help each other, no matter who we play against, and it will be no different with England.
"I want to play and he wants to play but if he plays, I'll help him. If I get picked, I know he will do the same for me. I believe I can play at this level."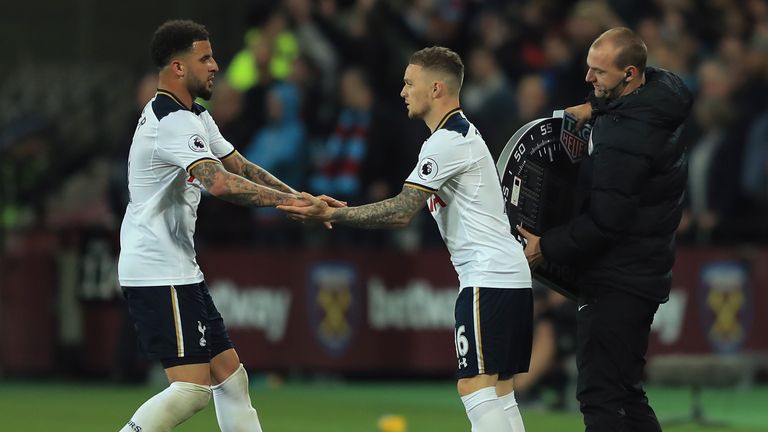 Despite being direct rivals for club and country, Trippier insists he is good friends with Walker
Trippier spent his formative years at Manchester City, but added it was the performances of United pair David Beckham and Gary Neville that grabbed him as a boy.
"He [Beckham] has been one of my idols and I have always practised since I was a young boy at City," he said.
"I always practice in training at Tottenham and if I can create and assist as many goals as I can I will be happy.
"I don't spend too long, just get a couple of mannequins and practice, either dead balls or running on to it."
"Gary Neville, I liked watching him. He was a very good defender and he was great going forward as well. I have always watched how he defends and how he plays. He was my main person to watch as a full-back."