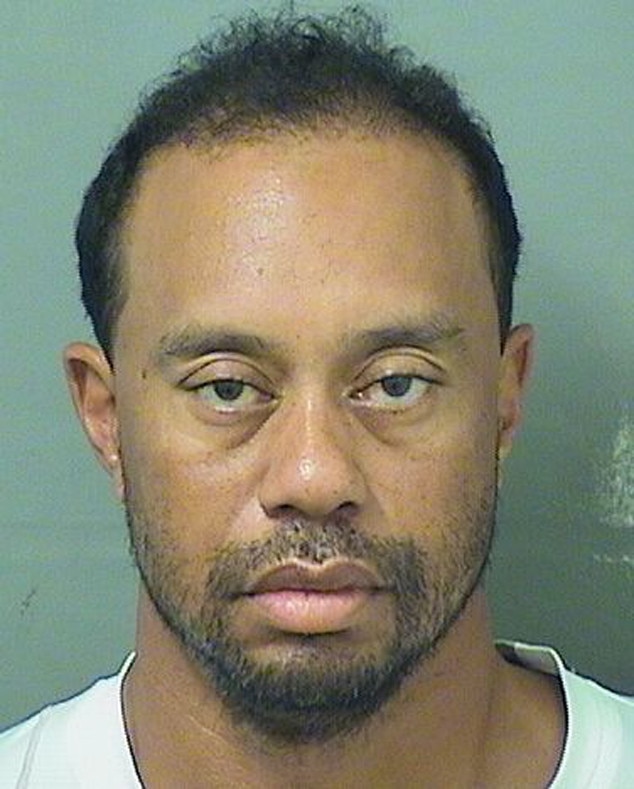 Palm Beach County Sheriff's Office
Tiger Woods revealed earlier today that he's just finished an "intensive program," following his May 29 arrest for driving under the influence in Jupiter, Florida.
The pro golfer posted a cell phone note to his Twitter (as he has done previously since his arrest), letting fans know he was seeking some very serious help for his issues.
"I recently completed an out of state private intensive program. I will continue to tackle this going forward with my doctors, family and friends," wrote the 41-year-old. "I am so very thankful for all the support I've received."
According to the Palm Beach County's booking sheet, the pro golfer was booked at 7:18 in the morning on Monday, May 29. The booking sheet also listed the golf king as having an unlawful blood alcohol level.
Hours after the arrest, Woods broke his silence, blaming the incident on an "unexpected reaction to prescribed medications."
"I understand the severity of what I did and I take full responsibility for my actions. I want the public to know that alcohol was not involved. What happened was an unexpected reaction to prescribed medications. I didn't realize the mix of medications had affected me so strongly."
Then on June 19, close to three weeks after the arrest, the champ took to Twitter to let fans know that he was getting professional help to "manage" his "medications."
"I'm currently receiving professional help to manage my medications and the ways that I deal with back pain and a sleep disorder," he tweeted. "I want to thank everyone for the amazing outpouring of support and understanding especially the fans and players on tour."
Back in April, Tiger underwent fusion surgery on his back. He would later write about his recovery in a blog on his personal website.
"It is hard to express how much better I feel. It was instant nerve relief. I haven't felt this good in years," Woods shared on May 24 (five days before his arrest). "I could no longer live with the pain I had. We tried every possible non-surgical route and nothing worked. I had good days and bad days, but the pain was usually there, and I couldn't do much."
He continued, "Right now, my sole focus is rehab and doing what the doctors tell me. I am concentrating on short-term goals."