[youtube https://www.youtube.com/watch?v=ue80QwXMRHg?wmode=transparent&w=560&h=315]
Are you ready for more Thor?
The second trailer for the third film in the Marvel series, Thor: Raganok, debuted at Comic-Con Saturday after being screened at San Diego Comic-Con that day and at Disney's D23 convention in Anaheim, California earlier this month. Fans in Hall H were delighted with the action-packed, hammer-wielding trailer, which runs 2 minutes and 35 seconds. The trailer will be available later today.
Chris Hemsworthreturns as the title Norse god and superhero, although his love interest Jane Foster, played by Natalie Portman in the previous two movies, is absent from this new adventure.
During the Marvel panel, Hemsworth spoke about what needed to happen if he was going to make a third Thor film.
"If we're going to make a third film we really have to push the envelope and experiment take it to another level so that is what this film was. Cut his hair, break his hammer, change his clothes, change the world. I think that's what you're going to see and be excited about," said the Australian.
Girl power comes in the form of Asgardian warrior Valkyrie, played by Tessa Thompson, and Hela, a villain played by Cate Blanchett. Thor must battle her to stop Ragnarök, aka doom of the Asgardian civilization. The movie also shows the return of Tom Hiddleston's Loki, Thor's brother and nemesis, who has taken over Askard while disguised as their father Odin.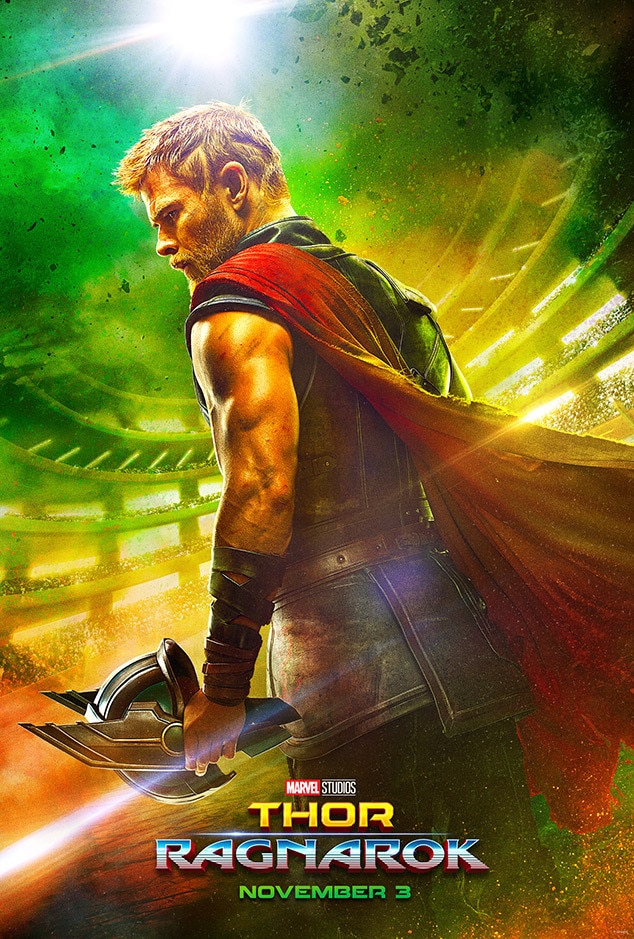 Marvel Studios
The first teaser trailer for Thor: Ragnarok was released in April, showing Loki in action and debuting Jeff Goldblum's Grandmaster and Valkyrie and showcasing a gladiator-like showdown between Thor and Mark Ruffalo's Hulk, which Thor must win in order to escape imprisonment on another planet.
Other returning cast members include Idris Elba as Heimdall and Anthony Hopkins as the real Odin.
Thor: Ragnarok is set for release on Nov. 3.