After being bullied for her dark skin by students in two schools, this 10-year-old girl took matters into her own hands. The young lady, Kheris, started a clothing line called Flexin In My Complexion as a way to encourage other who might be going through the same issues.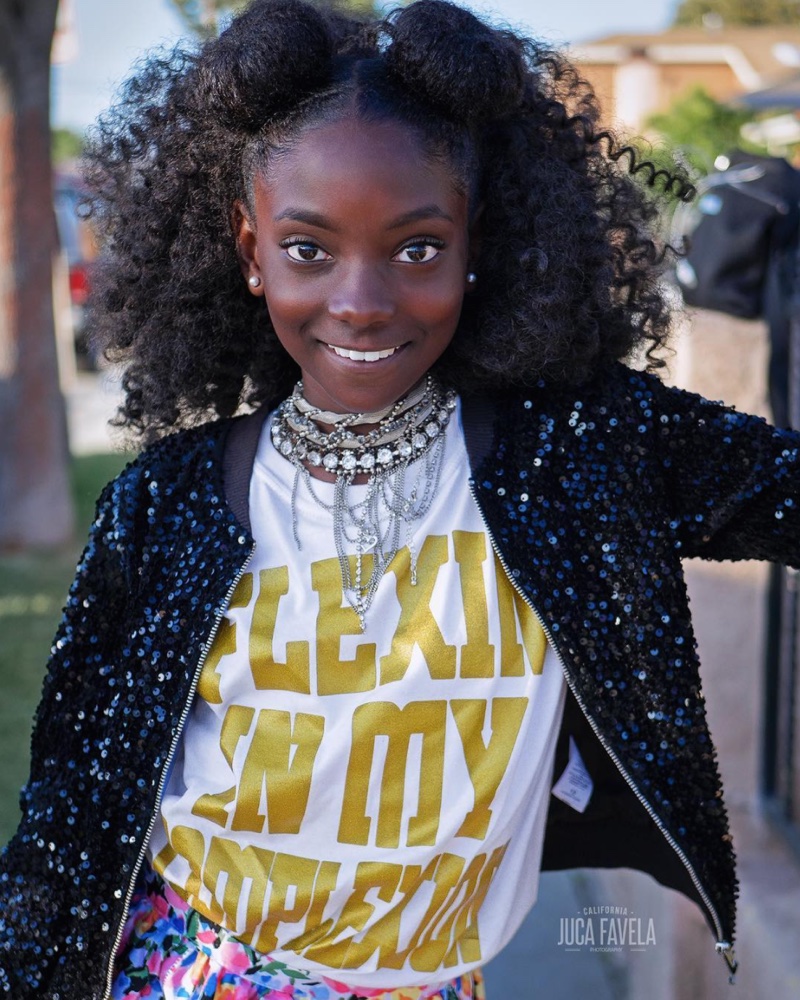 "I've been bullied a lot, like in the first grade, I went to school with just four other black kids. And kids used to bully me because they weren't used to my skin tone. There was an incident with a teacher and we had to draw ourselves and she gave us a black crayon instead of a brown crayon, and I was really upset." She told MIC
It all started when her older sister tweeted some phots of her after a fashion show with the caption;
"My sister is only 10, but already royalty #FlexinInHerComplexion"
My sister is only 10, but already royalty ?? #FlexinInHerComplexion pic.twitter.com/pfKeHyNXCx

— Boss Babe✨ (@TaylorAndrea_) March 26, 2017
The tweet attracted over 83,000 likes which helped boost Kheris self confidence and create the clothing line. Her sister said
"Kheris really thought she was the only one going through this, but Kheris now realizes that this is a global issue. That's what pushed Kheris, because she thought 'If I'm feeling this way, then we want to help others who are feeling bad about themselves too.'"
At $15 a shirt, the brand launched in April and has received lots of love on social media. They also plan to release fitted T-shirts and crop tops for the Summer time.
Photo Credit: @kherispoppin