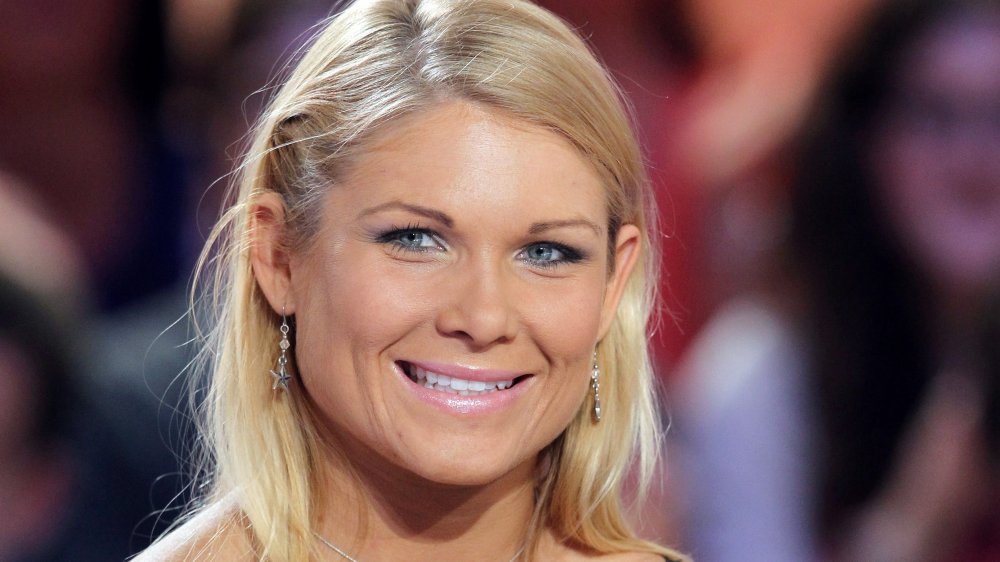 The untold truth of Edge's wife, Beth Phoenix, Although Elizabeth "Beth Phoenix" Copeland is retired, she remains active in the wrestling world, serving as a commentator on WWE's NXT, according to her bio on WWE. The mom-of-two daughters even jumped back into the ring for the "WWE Women's Tag Team Titles alongside her best friend, Natalya Neidhart, at WrestleMania 35," per the website. What's more? Her legend lives on in the form of Mattel-made WWE figurines, an honor she gushed about in a March 2020 tweet. "I can't believe I'll get to share my excitement over this with my girls," she replied to a fan who tweeted about the upcoming release of a new Beth Phoenix figurine.
Fans of Phoenix might see her at WrestleMania 36, which is set to take place between April 4 and 5, 2020. It's rumored the wrestler and Natalya will face off against Kanako "Asuka" Urai and Kaori "Kairi Sane" Housako for the 2020 WWE's Women's Tag Team Titles Match, but it hasn't been confirmed yet, per Wrestling Inc. Either way, the annual event will be a different experience for fans this year because the matches will be filmed from an "empty" WWE Performance Center due to the coronavirus outbreak, per CBS Sports.
Outside of the WWE, Phoenix is a mental health advocate and is currently a "WCU Clinical Mental Health Counseling student," according to her Twitter bio. She even serenades her 9,000+ followers with videos of her guitar skills. Talk about a jack-of-all-trades, right?