Get your boots on because it's time to go back to Dallas.
After a shocking season two trailer full of dildos and dead relationships and an exclusive first look at an even more shocking newfound friendship, the ladies of The Real Housewives of Dallas are finally back on our screens. And as advertised, things have really taken a turn down south. For starters, season one's Lucy and Ethel, Brandi Redmond and Stephanie Hollman, aren't event speaking. And then there's the whole unholy alliance between Brandi and her former enemy LeeAnne Locken. And that's not even mentioning the two newbies, one of whom has a dream to feed pink dog food to every pooch on the planet and another who has some serious mommy issues.
Let's take a closer look at where season two finds the women of RHOD…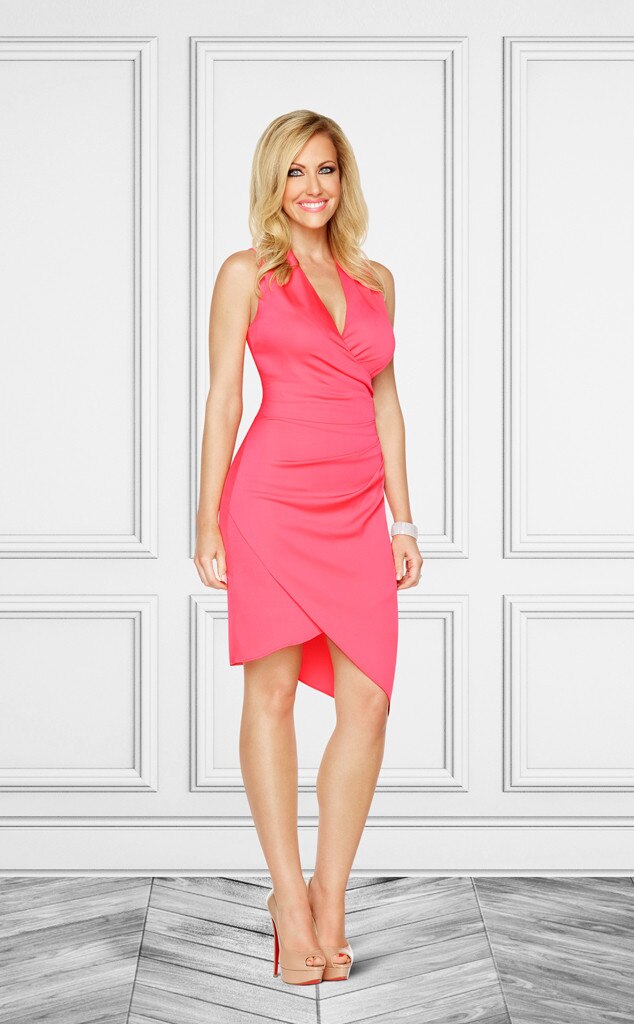 Bravo
Stephanie Hollman: As mentioned, Stephanie and Brandi are on the outs. Things are so bad that when her new bestie Cary Deuber brings up her plans to invite Brandi to her husband Mark's birthday party, tears well up in Stephanie's eyes. Turns out they haven't spoken in four months, and Brandi won't even tell Stephanie what she did. On the plus side, she admits her marriage is in a much better place now that she's not catering to Brandi and all her issues. But she doesn't go so far as to confirm that Travis has stopped leaving to-do lists for her every day, so we're not so sure we're completely convinced. Travis tells Stephanie that he and Bryan, Brandi's husband and his BFF, got together and really want the women to figure out a way for the families to get back on track since they're the reason it's gotten so awkward. Later, at Mark's party, her attempts to get Brandi to even look her in eye go over like a lead balloon. Her text message to Brandi beforehand, throwing both Cary and LeeAnne under the bus, certainly did her no favors. Is Stephanie the villain this season? Who saw that coming?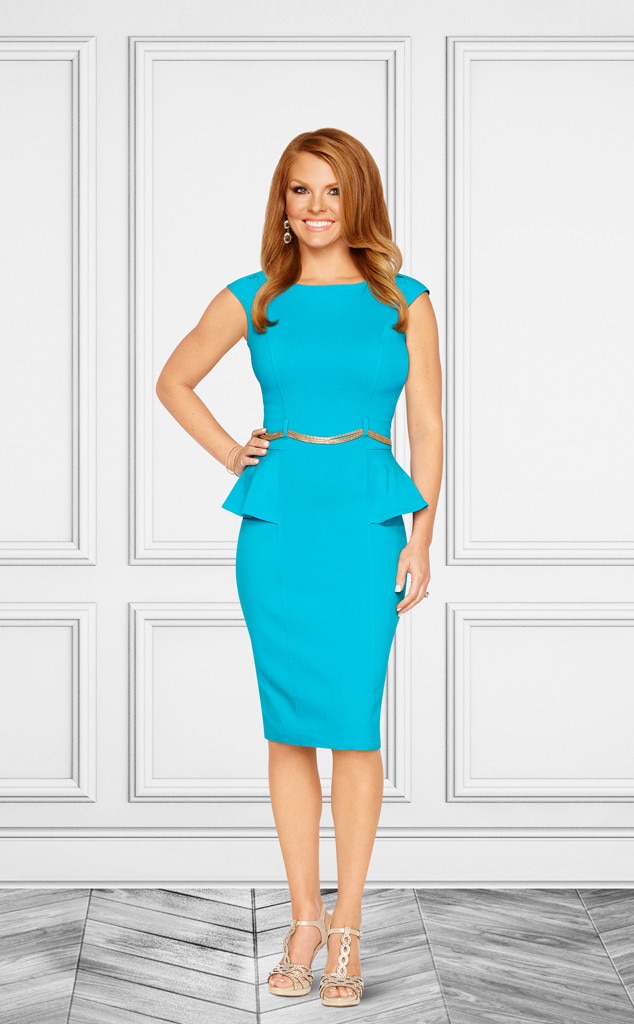 Bravo
Brandi Redmond: As Stephanie wallows in her misery over losing her bestie, Brandi's moving on with unlikely new pal LeeAnne. She admits that she gets really emotional when she thinks about what Stephanie did to her, before revealing in a confessional that it was a blog post from last season wherein Stephanie referred to Brandi's marriage as a recipe for disaster and like watching a slow-motion car crash that broke her heart. "She reached out several times and I didn't take her phone calls. I had to put up a wall," she tells LeeAnne. "At this point, I'm moving on." She later admits that the final straw came over Father's Day when Stephanie refused to engage with the group, choosing to sit inside and read magazines alone instead. Brandi says she overheard Travis urging Stephanie to come outside, to which she replied, "Get over it, Travis. You're hanging out with your friends." On the way to Mark's party, she admits to LeeAnne that she received a text out of the blue from Stephanie, warning her about her new BFF, alleging that Cary told her that LeeAnne was up to her new tricks. Once inside the party, she spends a few minutes avoiding Stephanie's every attempt to communicate before running out in tears.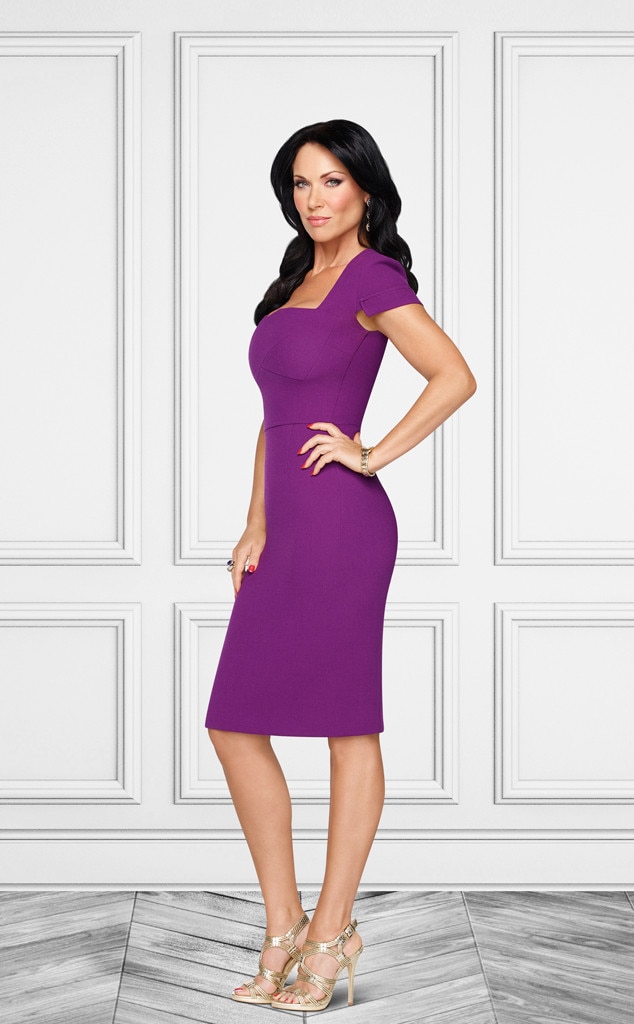 Bravo
LeeAnne Locken: LeeAnne's facing down a police report from 2008 that's resurfaced thanks to her dear friend Marie (You remember Marie, the one who alleged in season one that LeeAnne had pooped her pants once upon a time. With friends like these, who needs enemies?). The report allegedly indicates that LeeAnne tried to kill a man with a knife and some sand paper, a combination that sounds wholly LeeAnne Locken if you ask us. (We kid.) After last season's squabbles, she's not only bonded with Brandi, but she's making headway with Cary, as well. And it's all thanks to her anger management sessions. However, all her hard work is put to the test on the way to Mark's party when she learns what Stephanie texted Brandi. "There is a fire burning in me that God himself may not be able to extinguish," she admits. Her therapist would be so proud! Once inside, she acts as Brandi's protector, hilariously rebuffing Stephanie's attempts to make plans to hash out their differences on behalf of her new pal. "I don't know if she knows her schedule right now" is a thing she actually says with a straight face as Stephanie's eyes well with tears. She confronts Cary about Stephanie's allegations and chooses to take her at her word when she denies them in the hopes to continuing to move in the right direction. Her therapist would be so proud! (This time, we mean it!) Oh, and she's BFFs with newbie Housewife D'Andra Simmons. Remember that wedding she bragged to Cary about being in during the reunion? It was D'Andra's.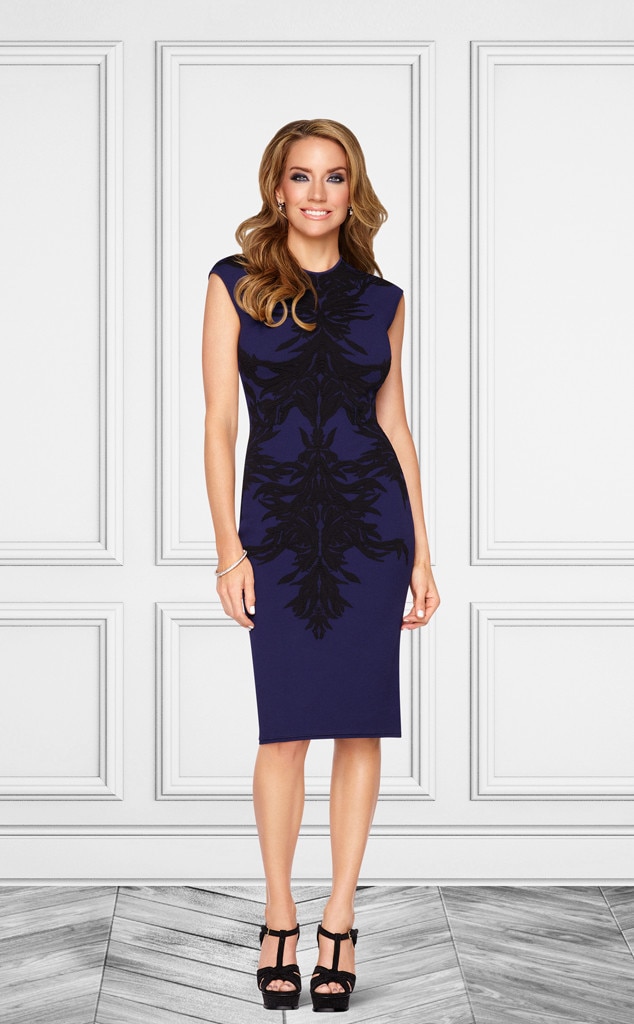 Bravo
Cary Deuber: Cary must've been super busy planning Mark's party because we don't see too much of her in the premiere. She admits that she's hoping to move on with LeeAnne, which is why she reached out to her directly the night Marie exposed the police report to make sure she was OK. She's bonded with Stephanie during their break, telling LeeAnne during their meet-up in the park that she's been there to see how Brandi's cold shoulder has hurt her new bestie. However, she tells LeeAnne she wants to stay out it. Unfortunately, Stephanie makes that impossible when she throws Cary under the bus in her text to Brandi. Oh, and the shoes she's wearing at the party? Mark picked them out, of course.
Kameron Wescott: One of the season's two newbies, Kameron is a California transplant, having moved to Texas for college before marrying into one of the city's major money families. At six feet tall, she lovingly refers to her shorter husband Court as "Hobbit." Close friends with D'Andra Simmons, the season's other newbie, she reveals to her pal that she's on a mission to start her own line of pink dog food. "Life is too short to keep eating brown food," she laments. But have no fear, she'll eventually roll out a blue alternate for all those boy dogs out there. Because why should humans be the only ones forced to adhere to rigid gender expectations! At Mark's party, she tells Cary and Stephanie that her mission for them is to get pink camo and become detectives. This woman is a hoot.
D'Andra Simmons: Introduced as LeeAnne's BFF, we meet D'Andra as she and her husband, military photographer Jeremy Lock, join the former carny and her BF Rich for dinner. "The thing that I love about D'Andra is that she's got balls of steel just like me," LeeAnne says of her friend. D'Andra opens up about her readiness to take over the family company from her mom, Dee, a woman with a look all her own who is well on her way to becoming this season's breakout star. D'Andra reveals that her mom lured her home from D.C., where she was attempting to pursue a career in politics, with the promise that she'd hand over the keys to her Ultimate Living nutritional supplements empire in a year's time. That was in 2004.
Next week: LeeAnne comes for Stephanie while wearing a hot dog costume, while Cary washes her hands of the whole situation after learning about Steph's text to Brandi.
The Real Housewives of Dallas airs Mondays at 10 p.m. on Bravo.
(E! and Bravo are both part of the NBCUniversal family.)