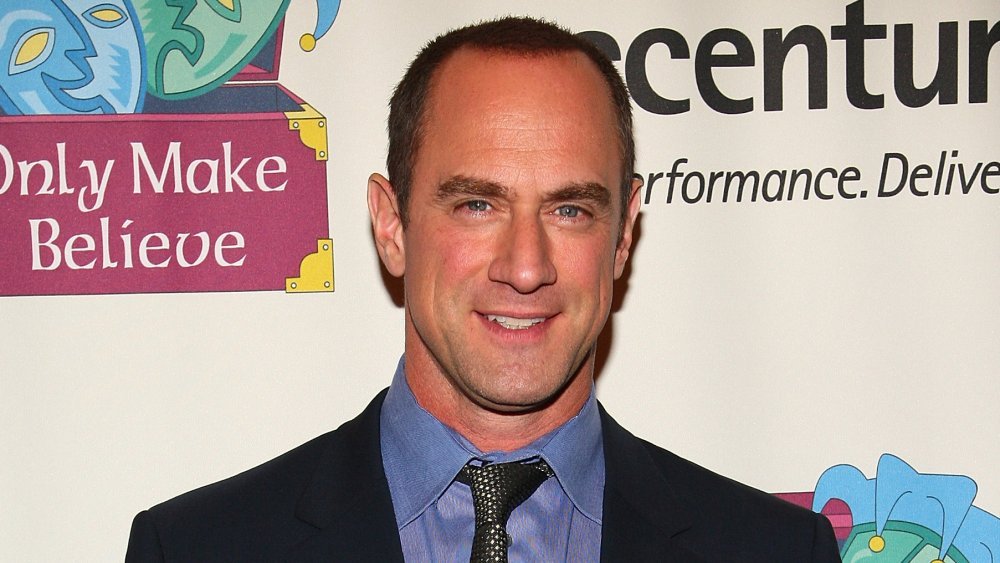 There's no doubt that fans of Law & Order: SVU would love to see Christopher Meloni return to the show to pick up where his character left off. However, it doesn't seem like he'll be signing a new contract with those working behind the scenes anytime soon.
In December 2018, Meloni was asked on Twitter, "Do you have any plans to come back to #SVU in honor of the 20th season? (Even if it's only for a few minutes at the end of an episode.)" Others were quick to respond to the inquiry with encouragement. One Twitter user wrote,"[You're] Really missed! I'll like to see you back too. Love your episodes the most. Please come back…" Another tweeted, "You are very missed on the show you helped BUILD!!!!" Despite obvious enthusiasm over the idea, Meloni responded to the message, writing, "I have zero plans for that."
While that doesn't sound hopeful, SVU showrunner Warren Leight spoke to TVLine in August 2019 about the possibility of Meloni's eventual return and admitted, "Look: I assume that if some year, some decade, couple decades from now, we get to the last SVU, [Meloni] would have to come back before we do the last episode or before the show signs off." Saying that, he did add, "However, I don't think we're at that point in the show's run." At least that gives fans something to look forward to (maybe).