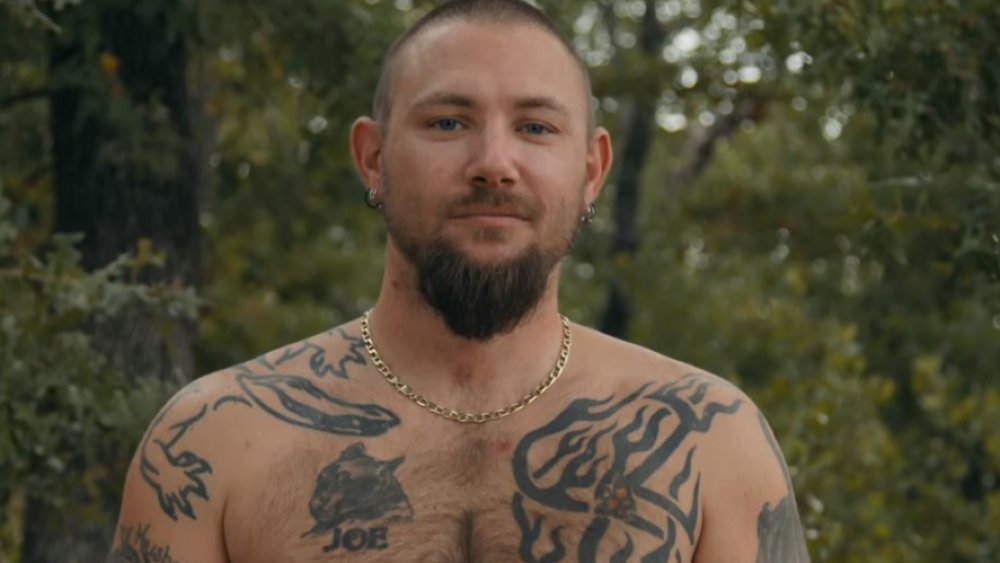 The real meaning behind all of John Finlay's tattoos, Among John Finlay's many tattoos, it seems that he had at least three that were dedicated to his now-ex-husband, Joe Exotic. Along with the name "Joe" tattooed below the head of a big cat on Finlay's chest (see first pic above), Finlay also has text inked across his upper arm that reads "For My Husband Joe." But it's the third tattoo that viewers of Tiger King may remember best.
Finlay once had a large script that read "PRIVATELY OWNED BY JOE EXOTIC" that covered his lower abdomen — just above his pelvis — which New York magazine's Intelligencer notes Joe, himself, paid for. After leaving the animal park owner, the final episode of the docu-series showed Finlay getting the third tattoo (somewhat) covered up with the head of a bull.
John Finlay's tattoos
Apparently, it was just one of the changes that Finlay made to his appearance in order to put his past behind him and move on to a brand new life, which is why, nowadays, he certainly doesn't look like he did on Tiger King.