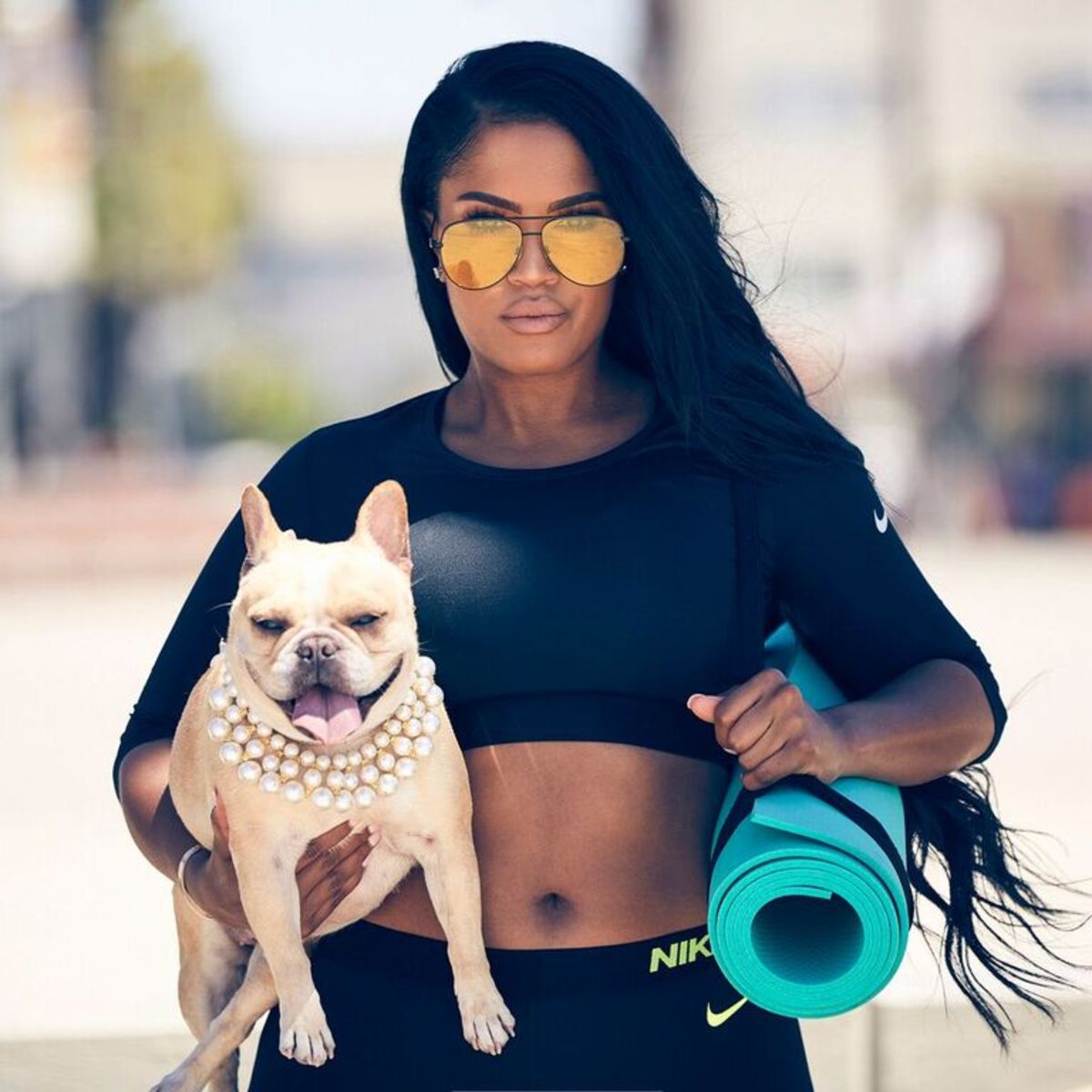 Hairstylist Jen Atkin's hair-care line, Ouai, has been all about social media and influencer marketing from day one — she's part of the Kardashian Krew, what do you expect? A new campaign for the brand, shot entirely by Atkin's photographer husband Mike Rosenthal, is no exception. Dubbed the "Live Life Your Ouai" campaign, the series of images features some of Atkin's best friends (nary a Kardashian, though), Instagirls aplenty and even a dog-fluencer: Chrissy Teigen's pup Pippa. Yes, influential canines are here, and they're ready to sell you hair products.
In addition to said furry friend, human stars of the campaign include bloggers Sazan Hendrix and Elle Ferguson, KNC Beauty CEO Kristen Noel Crawley, makeup artists Haley Olsen and Shayla Mitchell, models Porscia Horvath and Cameron Patterson and — representing the Kardashian squad — Stephanie Shepherd, COO of Kardashian West Brands and Kim's right-hand gal. The tag lines for the campaign read "Live life your Ouai" and "Life's hard, looking good should be easy." The whole thing is a lot to take in for sure. But there's something sweet about the fact that Atkin tapped people she truly cares about — her real-life friends and women she looks up to, not to mention her own husband — to represent her brand. 
"With our 'Live Life Your Ouai' campaign I wanted to show the spirit, independence, and strength of women," Atkin said in a press release. "The women I know are multi-tasking AF. They are meeting the challenges of life everyday…. and it's not easy. They are driven, stylish and are breaking down barriers in all kinds of industries. So I called my girlfriends…. all in different places in their lives to be a part of our message. Some figuring out who they are and what society tells them they should be. Some juggling their careers, school, children and relationships. They are sisters, mothers, girlfriends, wives, daughters and business women. What do they have in common? They do all of this with grace and fierceness."
Click through the gallery below to see more from the campaign.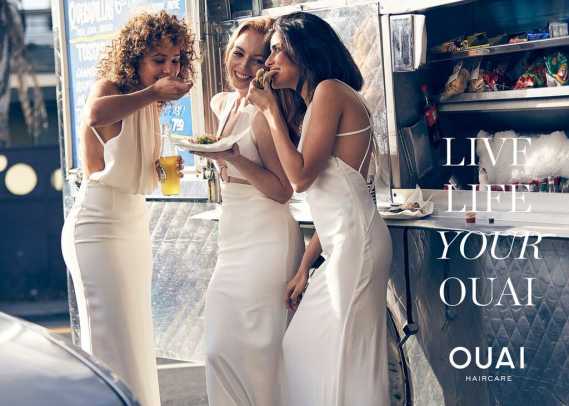 Sign up for our daily newsletter and get the latest industry news in your inbox every day.