When Little Monsters bite or the BeyHive stings, you feel it. 
Lady Gaga and Beyoncé's particularly passionate fanbases have both made headlines recently for "going after" an individual in defense of their idol. Gaga actually issued a kind but stern reprimand to her fans asking them not to bully Ed Sheeran online—which some of them had done after they assumed he'd taken a dig at the Super Bowl halftime show performer in an interview earlier this year.
Beyoncé, on the other hand, has yet to comment (nor does she make a habit of commenting) on her fans' outrage at dad Matthew Knowles for announcing the birth of her and Jay-Z's twins before she could share the news herself. Suffice it to say, the BeyHive is still buzzing. (Thought it's not as if Grandpa spilled the beans on the names or anything…)
It's really not uncommon, though, that when a select group of fans take up a position on social media, their particular viewpoint becomes attributed to the group as a whole. Matteo, the creator of the fansite Lady Gaga Now, tells E! News that even though most Little Monsters never bullied Sheeran, the fact that even some of them did still "gives us fans a bad look."
"Today even the smallest tweet can generate a big mess and get right to the artist," Matteo explains. "Words are transformed, changed and sometimes invented. Gaga knows this, and she intervened to support Ed. This isn't surprising. She will always be front row when it comes to this." 
Gaga has a history of asking her fans to be nice rather than nasty—even when she's the target of Internet hate. In a 2013 post on her Born This Way Foundation's Tumblr page, she made an impassioned plea to fans to stop their online attacks of her critics. "…[By] engaging in this negativity you are allowing it to spread," she wrote. "I ask you to take a pledge with me to continue the change toward positivity, and to recognize that this behavior is wrong."
The singer's request seems to come from a personal place. But if Gaga were to just sit by and watch as her Little Monsters trolled their way around the web, it's unlikely that her career would suffer. According to Sara Linden, a lecturer at Goldsmiths, University of London, and the co-author of Fans and Fan Cultures: Tourism, Consumerism and Social Media, a bit of unfettered fan fury on an artist's behalf might actually pay off on a professional level.
Just look at Beyoncé, Jay Z and "Becky with the good hair":  When Bey touched on her hubby's alleged infidelity with this so-called Becky on the Lemonade track "Sorry," the BeyHive swarmed Rachel Roy (the woman widely assumed but never explicitly proven to be Becky) and filled the comment sections of her social media pages with Lemonade-inspired vitriol.
Beyoncé didn't ask her BeyHive to back her up. But, as Linden says, Bey also "never asked her fans to stop harassing women they thought might be 'Becky.'" Linden also points out that Jay Z  "just released a new album [4:44] where he is also referencing 'Becky,' so we can assume that in this particular case the attention has benefited them both."
Some members of the BeyHive arguably went too far when they made cruel comments about Roy's children. Beyoncé in no way encouraged any behavior that crossed the line, but that didn't stop her ride-or-die fans from going there. The BeyHive will sting for a lot less than an alleged cheating scandal, too. 
As Klaudia, the creator of the fansite BeyonceOnline.org tells E! News, "There were often cases where the BeyHive started attacking someone because of a misunderstanding. One wrong word can lead to war."
Another self-proclaimed member of the BeyHive, a 25-year-old music producer who goes by the name of Bones, says she's not as "easily triggered" as "some of the younger BeyHive [members]." For Bones to "drag someone" in the name of Bey, "it takes blatant disrespect," she tells E! News. "Things that attack her personal life more so will trigger me than things concerning her music career…when you've grown up alongside someone's career and they've shown you their personal side, you don't tolerate people attacking their personal life."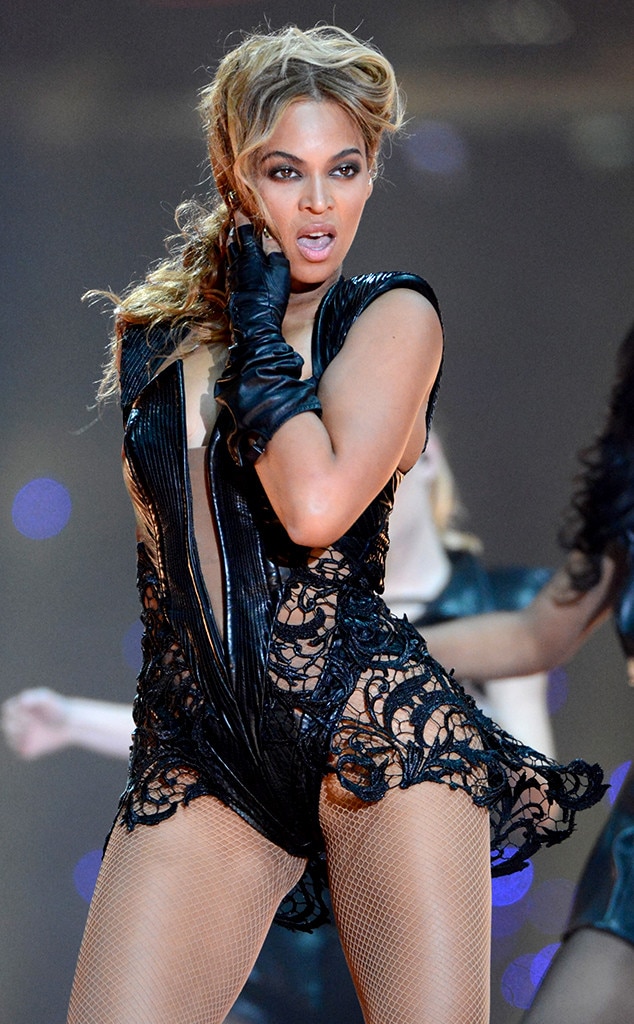 Kevin Mazur/WireImage
A dig at Beyoncé is a dig at her entire fanbase—and although the BeyHive is one of the best known current-day fandoms, they're not the only people who take perceived slights against their idols very personally. Katherine Larsen, who teaches at George Washington University and is the co-author of Fangasm, tells us, "The idea of sort of going after somebody who is threatening your idol I think happens a lot."
"If you are so deeply devoted to a particular sort of fan idol or television show or particular singer or actor, there's a sense of identity that comes along with that, and a sense of being part of a community," Larsen explains. "So when that community and that identity are threatened by something that's coming from outside…I think there is sort of a sense of, 'No. We like things the way they are…We want them to stay the way they are.' We don't want these incursions in this kind of sort of idea of ourselves and what these people represent to us to [be] interfered with."
Larsen says mass media coverage often "strays into, 'Oh, look at the things that they're doing in their corners of the internet,'" and ultimately "[misses] the point of what fans do and the joy that fandom can bring."
And it's true—many members of the different fan groups we talked to have formed great friendships within their fandoms and come together to raise thousands of dollars for charitable causes. As Matteo, the creator of a Lady Gaga fansite, tells E! News, "We were never just a fanbase. We are a family."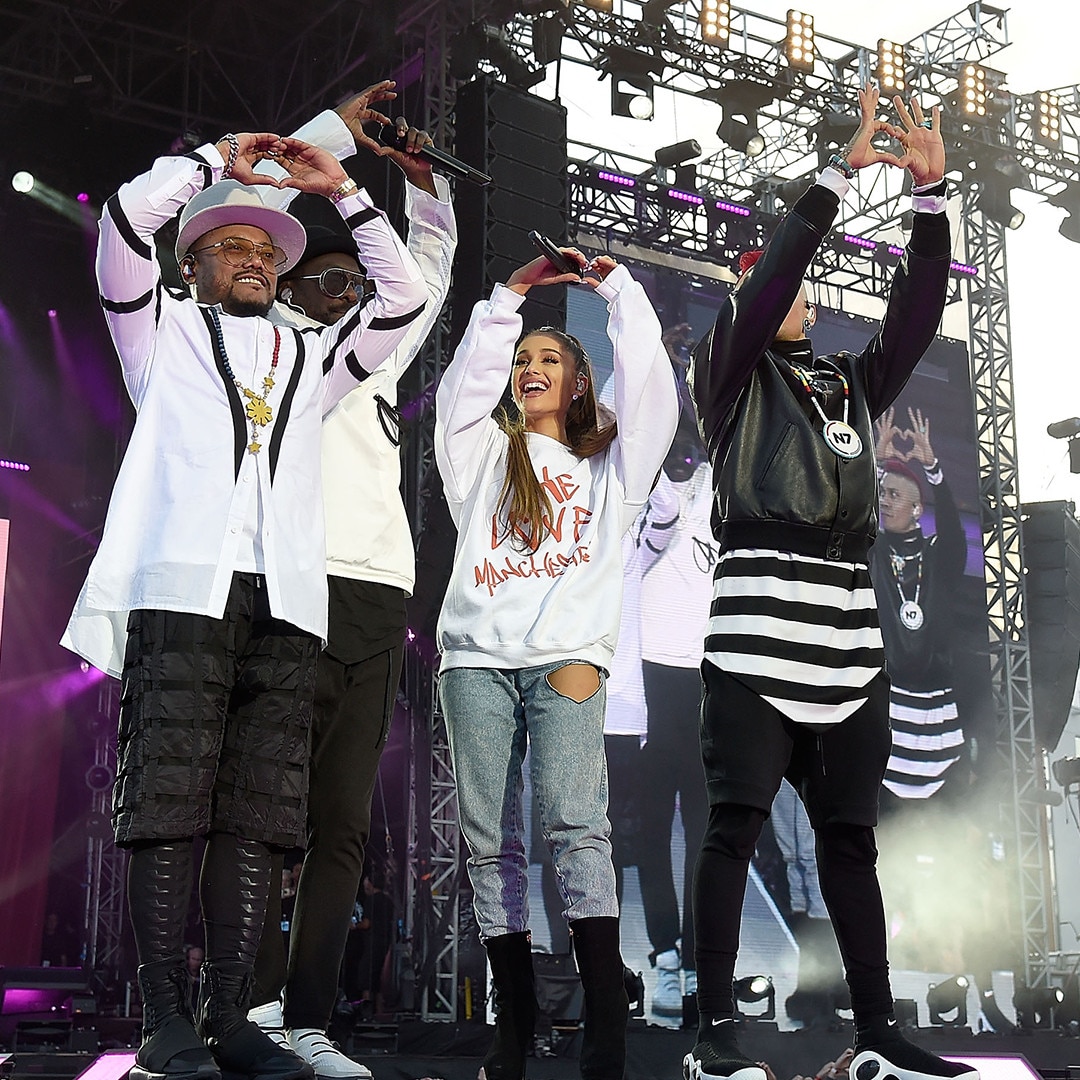 Kevin Mazur/One Love Manchester/Getty Images for One Love Manchester
The different families, so to speak, have had and will likely continue to have the occasional petty feud. But at the core of all different fan groups is a network of support. This was never truer than in the wake of the Manchester bombing at the Ariana Grande concert that tragically claimed the lives of 22 of her fans. Not only did Ariana's Arianators rally to support the victims and their families, but the BeyHive, Little Monsters, Beliebers, Selenators, Lovatics, Harmonizers, the Mendes Army and countless other fandoms came together. 
The One Love Manchester benefit concert headlined by Grande, Justin Bieber, Katy Perry, Miley Cyrus, Little Mix, Niall Horan, Coldplay, Marcus Mumford, Liam Gallagher and Pharrell raised an estimated $9 million from around the world in relief funds for victims.
Sergio, an Ariana Grande fan who runs the @ArianatorRain Twitter account, was moved by the international display of kindness and unity in a deeply troubling time. "I've seen so much support from many groups and I'm very proud of it," he tells E! News. "I'm really glad because there are still good people with good hearts…Ari has taught us to be strong, so that's what we're doing. Hate won't win this battle. Love will."