Amber Portwood's relationship with Matt Baier isn't over by any means.
As the couple continues to face reports that their romance is struggling, the Teen Mom star is setting the record straight once and for all.
"We're working things out. We're working on our issues," Amber shared with E! News exclusively. "That's all that needs to be said."
In fact, E! News has learned that the pair is still living together as the house they share is in both of their names.
The clarification comes after some fans watched the reality star on Instagram Live this weekend where she addressed her romantic life.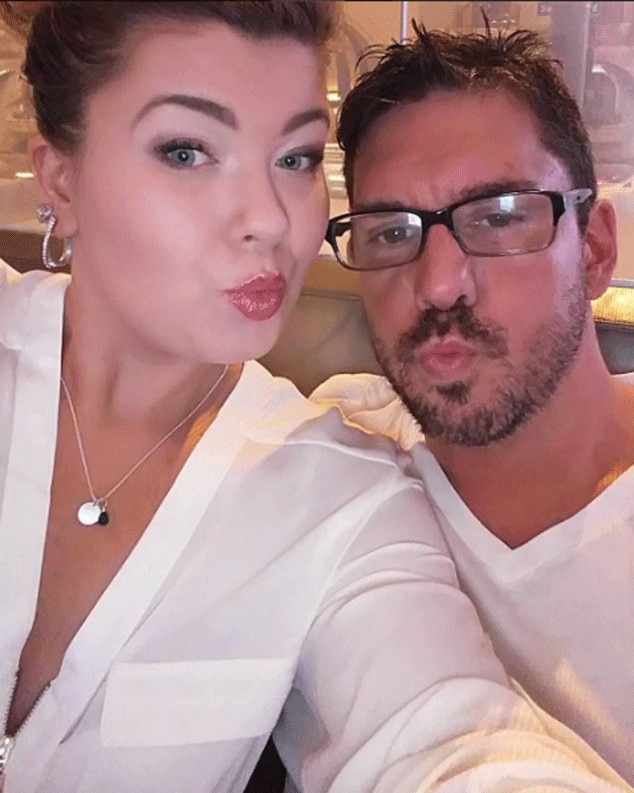 Instagram
"We are not together. Matt has some issues he needs to work on and then we can see what happens," she reportedly said. "I'm not with him, but don't say mean things [about him.]"
Back in May, E! News confirmed that the famous pair had in fact decided to table their fall wedding.
"For the time being, Matt and Amber's engagement is on hold," an insider shared. "They are working on their relationship. A lot has come out through the course of filming and from various online stories. That has added extra pressure and made things difficult."
Our source added, "They've both been open about their personal struggles, but hasn't been easy when their lives are under such heavy scrutiny. Despite their issues, they are still living together and are hopeful things can be fixed."
As detailed in Matt's upcoming memoir, this famous pair first connected on Twitter where they established a friendship. Six months later and the duo was finally able to meet in person. Viewers would later learn that Amber and Matt became engaged in March 2015.
Teen Mom OG airs Monday nights at 9 p.m. on MTV.