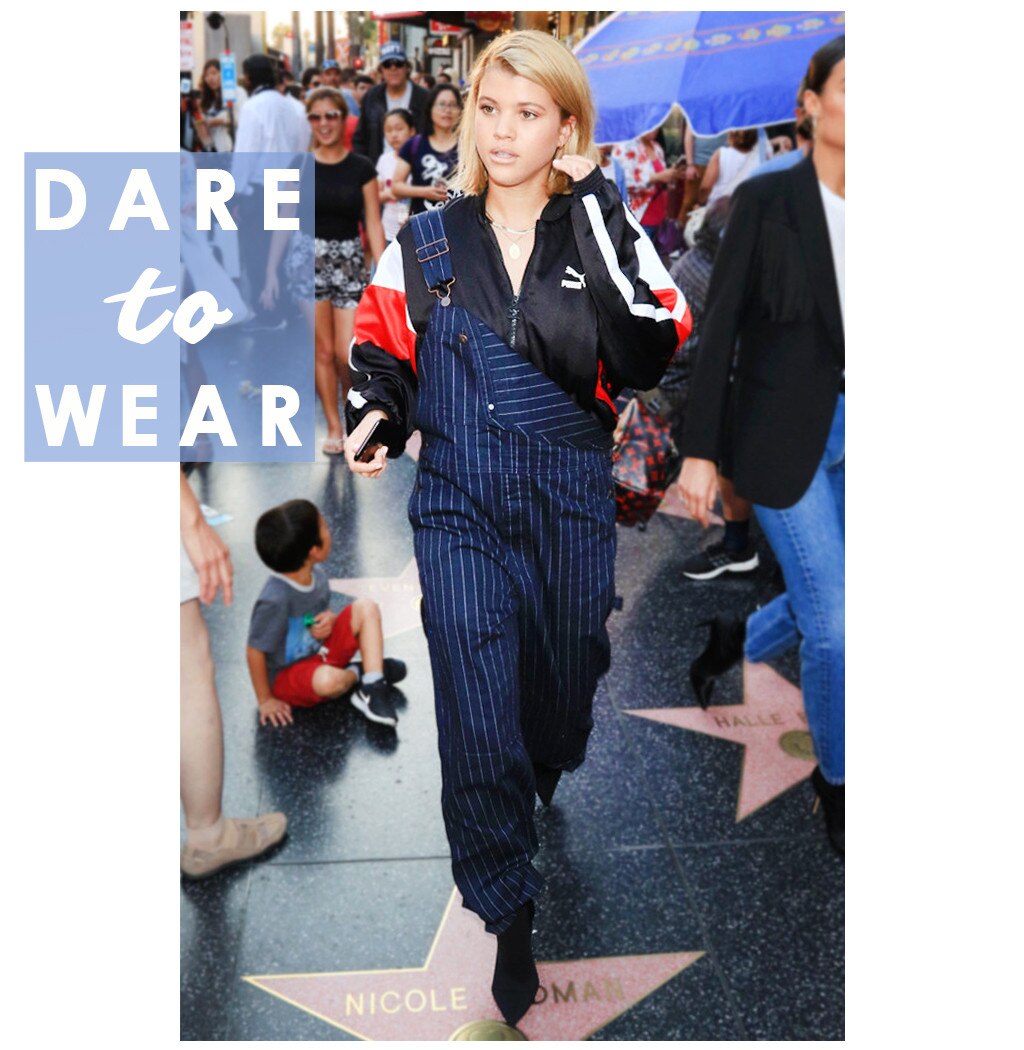 Hollywood To You/Star Max/GC Images
This is one cool styling trick you're going to want to adopt.
Sofia Richie just wore outerwear in the most unexpected way: under her overalls. And we're really into it.
First was Gigi Hadidlast week, who switched out your average bra for a vintage Versace crop top, and now Sofia's the one trading in a pretty practical piece of clothing for a cooler use.
Track jackets, when worn correctly (Rita Ora's amazing at this), are an edgy way to spice up any athleisure outfit. By integrating the closet staple in an ensemble that's not necessarily "sporty," the style star's giving its appeal some new life. A more elevated look.
With that in mind, we encourage you to try this daring style sometime soon (when the weather permits). You could even try slipping the windbreaker or bomber jacket under a pair of shortalls or tucked into a cute mini skirt. Have some fun with the look and don't be afraid to experiment! 
Let the low, mid and high-cost jackets below inspire you.
This will be especially cool to do in the fall.
So keep the style trick in your back pocket.