Last Updated: 26/05/17 4:39pm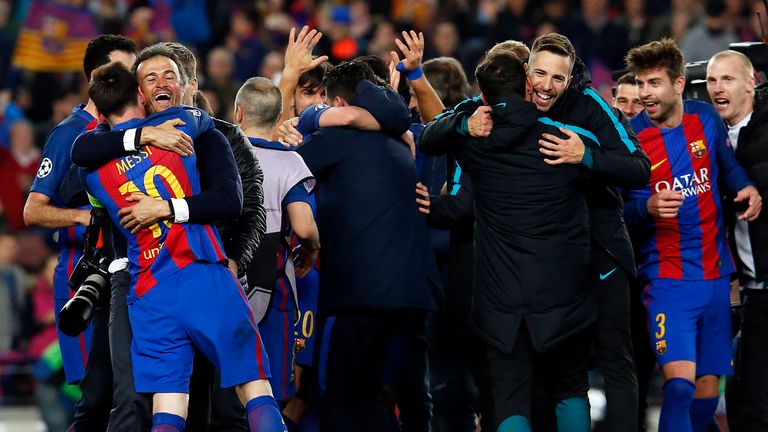 Luis Enrique takes charge of Barcelona for the final time in the Copa del Rey final against Alaves
Departing Barcelona boss Luis Enrique is determined not to let this season's "surprise" team deny him a celebratory send-off in his final game in charge of the club.
The 47-year-old coach is preparing for his last match in the Barca dugout – Saturday's Copa del Rey final against Alaves which is live on Sky Sports – after deciding to call time on his successful three-year spell at the Nou Camp.
Basque Country club Alaves impressed on their way to reaching the showpiece at Madrid's Vicente Calderon and, following promotion, they have secured a ninth-placed finish in La Liga.
By Barca standards they have endured a disappointing campaign, losing their league crown to Real Madrid and exiting the Champions League at the quarter-final stage.
Luis Enrique, therefore, wants to sign off by securing a ninth trophy before taking a sabbatical year.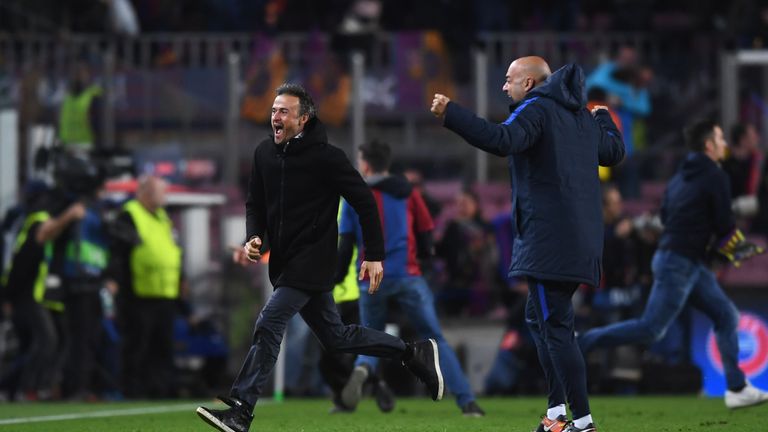 Luis Enrique will be hoping to sign off with a trophy
He said at his pre-match press conference: "It's exciting to be able to try and win this trophy again.
"The Copa del Rey final is always special because of the atmosphere.
"We are focused on what the surprise team of the season will demand from us. They apply pressure really well.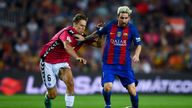 Balague's Copa del Rey preview
Guillem Balague previews the Copa del Rey final
"From these three years, I will remember everything, it has been a great experience both personally and professionally.
"I will remember the work we did over all these years, giving 100 per cent, and gaining everybody's affection."
Alaves, who memorably reached the UEFA Cup final in 2001, losing to Liverpool in Dortmund, have a former Red in charge.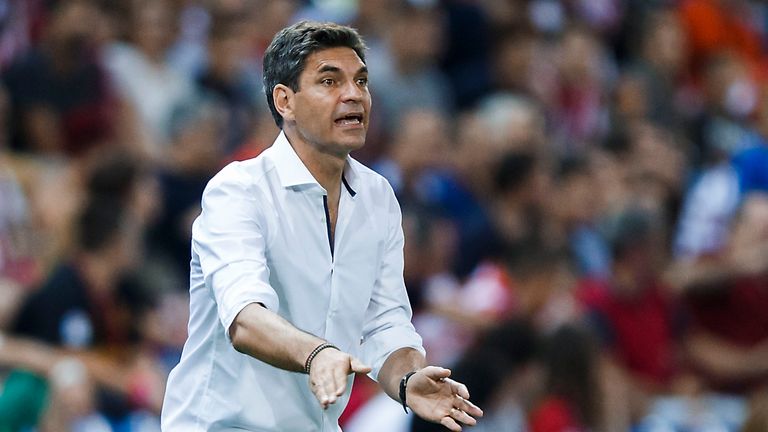 Sevilla are reportedly keen on Alaves boss Mauricio Pellegrino
Mauricio Pellegrino, who had a brief spell on loan at Anfield 12 years ago, has a golden opportunity to further enhance a burgeoning reputation which has seen him generate links to Premier League clubs.
Sevilla are also reportedly keen, and Pellegrino knows beating Barca to clinch his first cup as a manager will be a tall order.
He told Mundo Deportivo: "Barcelona have made extraordinary achievements seem normal.
"Winning two or three trophies every season is unthinkable and to compete against them you have to do a lot of things well.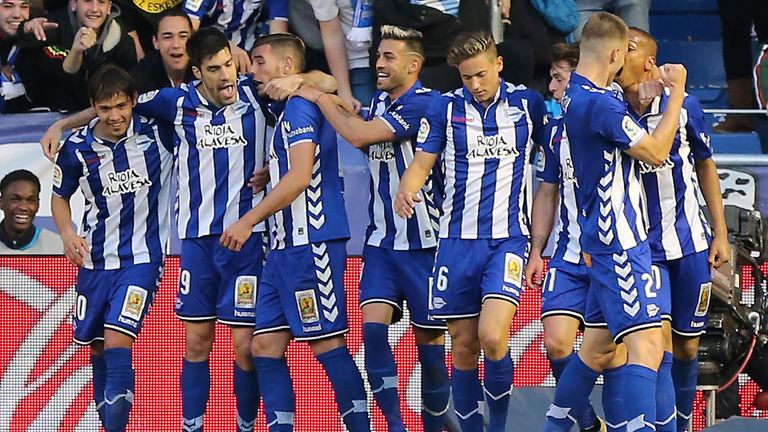 Alaves are taking part in their first Copa del Rey final
"We will need to play a good match against a team who are far superior to us."
Alaves captain Manu Garcia, who remembers watching the UEFA Cup defeat to Liverpool as a 15-year-old boy, added: "If we win the final it will mean we have been better than Barca.
"There will be no lack of motivation, but we must use it correctly. We cannot be too aggressive or too passive."