Last Updated: 03/06/17 10:19am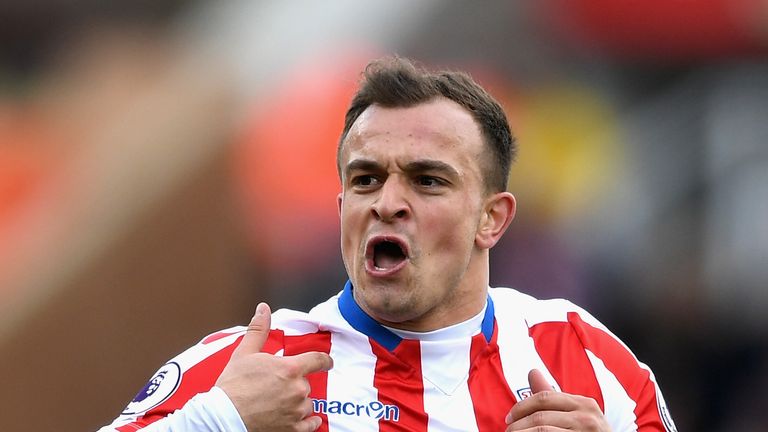 Xherdan Shaqiri believes Stoke City are capable of winning the Premier League
Xherdan Shaqiri is targeting winning the Premier League and a return to the Champions League with Stoke City.
The Swiss international, who has played for Bayern Munich and Inter Milan, is looking to instil a winning mentality at Stoke and isn't satisfied with mid-table finishes in the Premier League.
The winger has urged the club to further strengthen their squad after they confirmed the signing of midfielder Darren Fletcher from West Brom.
Shaqiri said the Potters are capable of replicating Leicester's incredible title-winning achievement during the 2015/16 campaign despite his side only finishing 13th last season.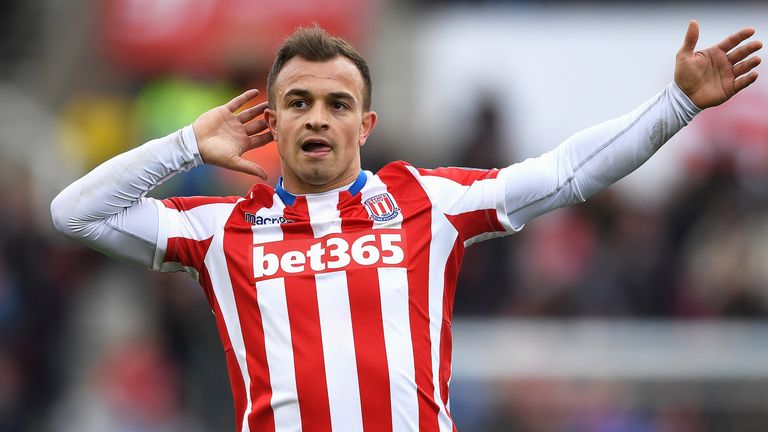 Shaqiri scored four Premier League goals last season
"I'm trying to get the club to the top as leader. But I also want to play for titles again and be in the Champions League," Shaqiri was quoted in The Sun.
"We were up and down as a team this season. Now we want to attack again in the summer. The board must strengthen – other clubs will also be doing it.
"Can Stoke do a Leicester? Yes, I think this is possible."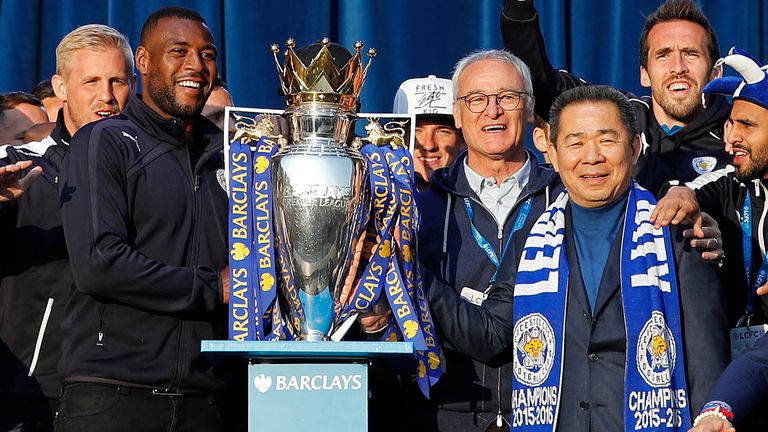 Leicester City won the Premier League before reaching the quarter-finals of the Champions League
Shaqiri has already tasted Champions League success in 2013 when he was an unused substitute in Bayern Munich's victory against Borussia Dortmund at Wembley.
The 25-year-old, who began his career at FC Basel, signed for Mark Hughes' side in July 2015 from Inter after just six months playing for the Italian club.
Shaqiri has scored seven goals in 54 appearances in all competitions for Stoke, who last appeared in European football in the Europa League during the 2011/12 season under Tony Pulis.