Newcastle will avoid Premier League relegation this season, according to goalkeeper Rob Elliot.
The Magpies 3-0 home win over Southampton on Saturday took them up to 13th in the table – five points adrift of the drop – as they battle to avoid a return to the Sky Bet Championship with just eight games remaining.
Elliot believes the youthful squad have proven their doubters wrong this season and have demonstrated that they belong in the top flight of English football.
"Yeah definitely [Newcastle can stay up]. I think there's been a lot made about this not being a Premier League squad, but I completely disagree," Elliot told Sky Sports News, at an event for Children's Sexual Exploitation Prevention.
"I think there's a strong depth to the squad and I think they've proven time and time again that they are good enough. Not forgetting this is only the first year or first half a season we're back in the Premier League.
"I think the players have got a lot to prove, they're a very young squad and all in all things are looking very positive for us going forward and hopefully it'll be a good end to the season."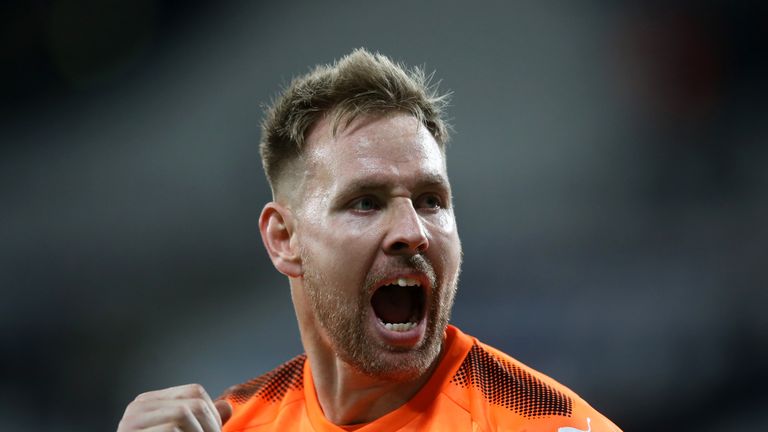 When asked about the effect of the win over Southampton, he added: "It lifts the whole place, not just the three points, but the way we played. The atmosphere around the ground was fantastic and just to see the place bouncing – especially after the early goal – was great and hopefully there'll be more to come.
"We always believed we were good enough to stay up and we still do, but when you start to get the results and see yourself move up the table it really helps. Hopefully we can keep pushing up."
Also See: