Since she burst into the public consciousness four decades ago, when has the world not been fascinated with Princess Diana?
Glamorous and charming in life, the late royal has proved no less magnetic in death, as numerous books, TV specials and films have sought to piece together the inner life of a woman so many people loved but few really knew.
Simultaneously adored and scrutinized during her 11-year marriage to Prince Charles (they didn't divorce until 1996 but formally separated in 1992), what turned out to be the final years of her life were a mixture of new-found freedom and a futile attempt to set the record straight and have that be the end of it. But Diana telling all, most significantly in her sprawling 1995 interview with the BBC's Martin Bashir, a sit-down she later regretted, only opened up new avenues of exploration for those who couldn't get enough.
With the 20th anniversary of her death approaching, this year has already been rife with TV specials and retrospectives on the late "People's Princess," including documentaries from the BBC and ITV featuring input from Prince William and Prince Harry.
The brothers have opened up more than ever over the past year about their mother, who died when William was 15 and Harry was 12. Harry revealed he suffered through depression and anger issues for years until William helped him realize it was time to seek counseling. Will, now a father of two, has said he wished his mother was here to see him married with his own family. They've also talked at length about the values she imparted as a humanitarian who instilled in her sons a great empathy for those less fortunate.
You would almost think that there was no stone left to turn when it comes to Princess Diana.
Perish the thought.
Amid the glut of laudatory tributes and authorized specials, including HBO's recent Diana, Our Mother: Her Life and Legacy, which included photos shared by Will and Harry, some of the planned coverage of Diana's life is still digging deep enough beneath the surface to leave those who were close to her unsettled.
At the heart of the latest argument over what's too much and what's fair game is Diana: In Her Own Words, a documentary featuring candid audio recordings made while Diana was taking public-speaking lessons that's due to air on the U.K.'s  Channel 4 on Aug. 6. Diana's brother, Earl Spencer, has implored the network not to air it, and a friend of the late princess, Rosa Monckton said she would be writing Channel 4 in an effort to stop the broadcast. She insists that whatever Diana told the coach, Peter Settelen, should remain as confidential as if she had made the remarks during therapy.
"This doesn't belong in the public domain," Monckton told The Guardian. "It is a betrayal of her privacy and of the family's privacy. I certainly don't think they should be broadcast. The [tapes] should be dispatched to the young princes."
Monckton added, "It was like therapy, what she was doing. I was around at that time. It was very wrong of him to ask all those leading questions and it was naive of her to have agreed to do it, but nonetheless it was like a therapy and therapy should remain private."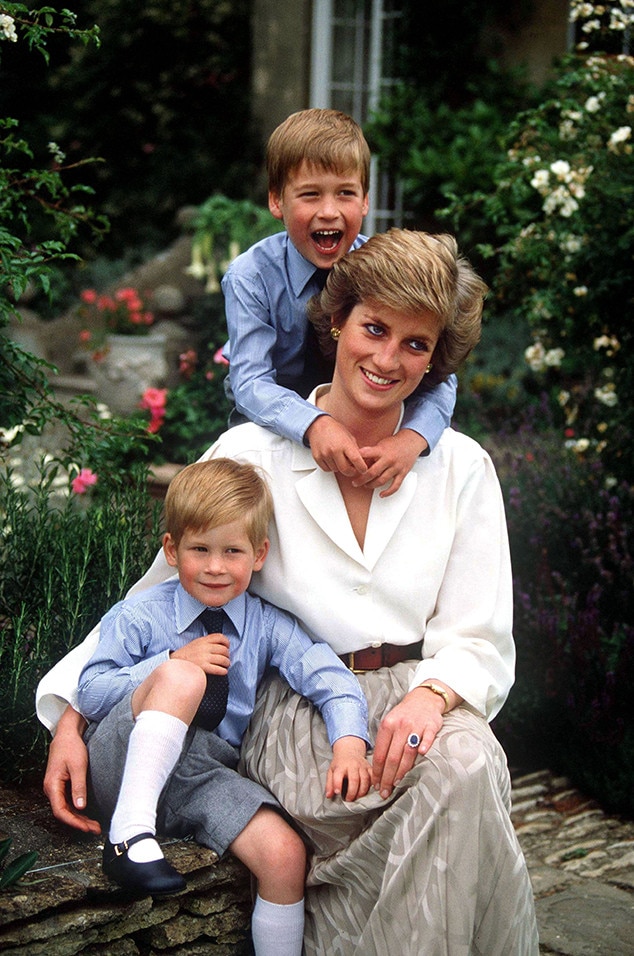 Jayne Fincher/courtesy of HBO
Channel 4 has defended using the tapes, calling them an "important historical source" to further the understanding of Diana, the person.
"We carefully considered all the material used in the documentary and, though the recordings were made in private, the subjects covered are a matter of public record and provide a unique insight into the preparations Diana undertook to gain a public voice and tell her own personal story, which culminated in her later interview for Panorama [the Bashir interview]," a spokeswoman said. "This unique portrait of Diana gives her a voice and places it front and centre at a time when the nation will be reflecting on her life and death."
Another, less sympathetic source told the Guardian, meanwhile, that perhaps it's William and Harry's recent candor that's at least partly to blame for the race to get "exclusive" or "never before heard" scoop about the princess.
"Prince Harry and the Duke [of Cambridge] sort of have to take what they get now," the source said. "I don't believe Diana is being remembered now as the saint she has been painted to be. They will be thinking this is terribly unfortunate and they have been ill advised."
First of all, that's silly.
Second, Harry and William could direct and narrate their own glowing documentary about Diana and it wouldn't erase the royal scandals that erupted in her wake, the admitted infidelities on both her and Charles' part, the raw humanity of Diana that created an icon for the ages. So there's no mistaking the combination of stories for one overarching narrative that sweeps everything else under the rug. And third, folks would be digging for dirt anyway. They always have and apparently always will be—and Diana's sons, who have not publicly commented on this controversy, are certainly savvy enough to know that.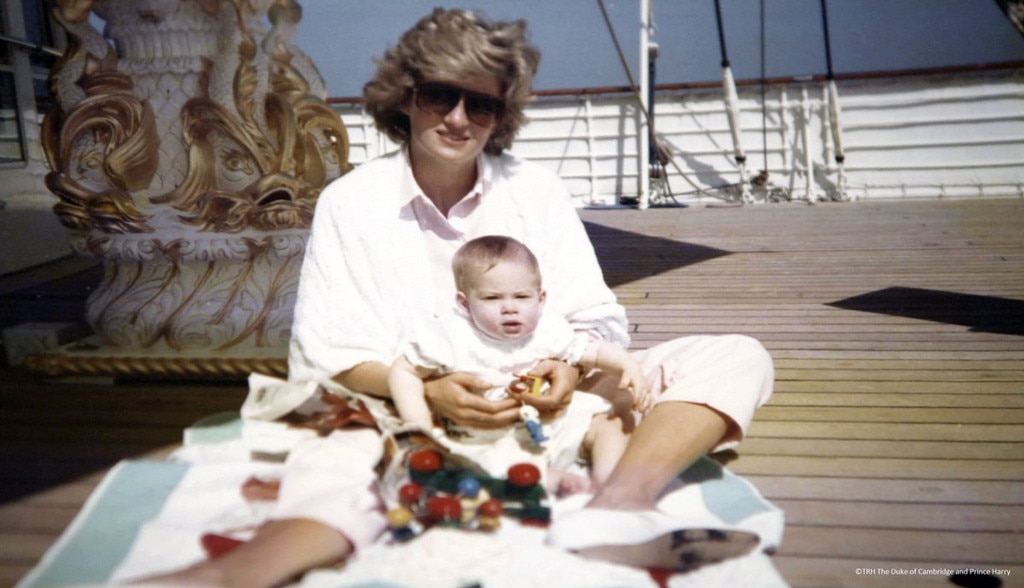 Kensington Palace/Twitter
None of which is to say that Diana: In Her Own Words is perfectly ethical to air. Nor is this to say that it's entirely unethical.
She's gone, these tapes got into Channel 4's hands and there couldn't be more public interest in the subject matter, if not an arguable right for the public to know more.
The special—which is said to include recordings in which Diana talked about her sex life with Charles, her (unconsummated) feelings for another man and the greenlight Charles allegedly got from his father, Prince Philip, to go back to his great love, Camilla Parker-Bowles, if his marriage didn't work out—might be ghoulish, but it doesn't necessarily sound more ghoulish than the endless conspiracy-theorizing and other airings of "lost interviews" and unauthorized biographies that have come out since she died.
The final inquest into her death in a truly horrific car crash on Aug. 31, 1997, didn't even conclude until 2008. The investigation continued at the behest of the family of her boyfriend Dodi Fayed, who was also killed in the crash. Though Dodi's father, billionaire business mogul Mohamed Al-Fayed, suspected a greater conspiracy was at play, the banal conclusion was the same one authorities arrived at 11 years prior: accidental, caused by "grossly negligent driving."
Prince William and Kate Middleton's 2011 wedding (and all the pre-wedding excitement) rebooted global interest in Britain's royal family to a frenzied level reminiscent of the attention paid to Diana. The arrivals of Will and Kate's children, Prince George and Princess Charlotte, have also created countless opportunities to invoke the late Princess of Wales, whose absence has understandably been deeply felt by William as he started his own family.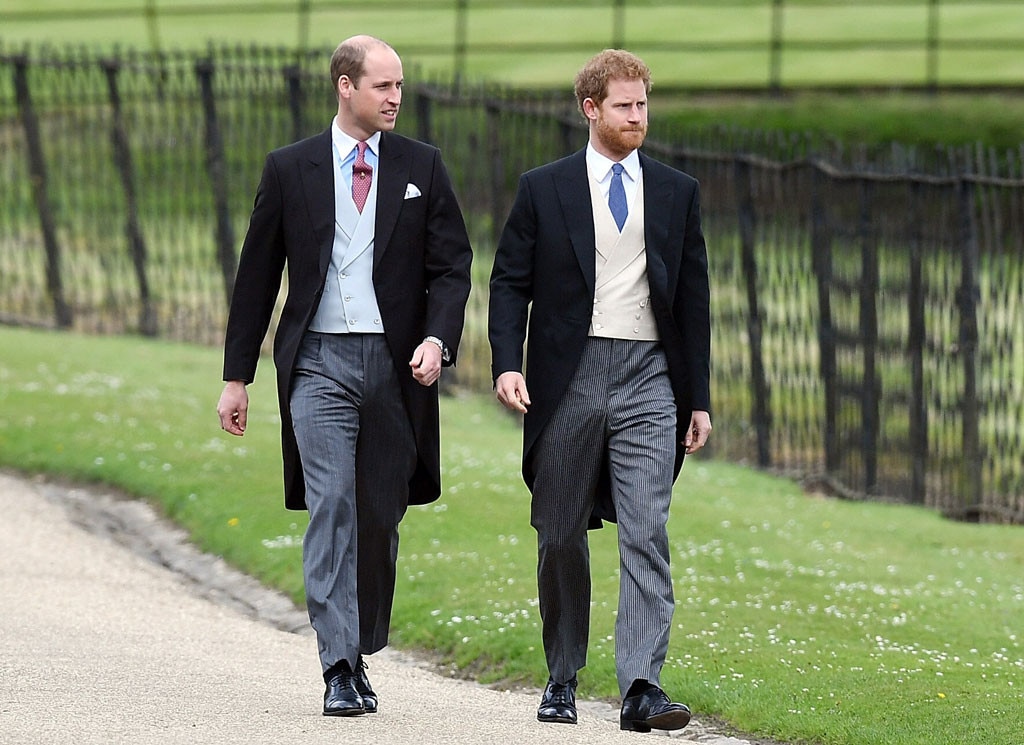 Samir Hussein/Samir Hussein/WireImage
Point being, there has hardly been a sustainable moment in the past 35, let alone 20 years, in which Diana wasn't either under a microscope or just a general topic of conversation, be it about her clothes, her activism, her parenting skills, her love life or her relationship with the rest of the royal family. There is nothing in this upcoming feature that will change her legacy in any measurable way. The tireless coverage of Diana isn't so different from the probing coverage that's been applied to many other pop culture icons, in life and in death. Diana may have only been 36 when she died, but like the endless fascination with Marilyn Monroe(also 36 when she died, 55 years ago tomorrow actually) has proved, no interesting life is too short to cling to forever after.
Then again, Diana didn't live in a vacuum. The 2012 biography Prince William: Born To Be King: An Intimate Portrait claimed that a 13-year-old William was "deeply upset" by his mother's 1995 Panorama interview, which included her infamous statement that "there were three of us" in her marriage to Charles. With more salacious revelations potentially on the horizon, her sons, including one who's second in line to the throne, are very much still here and would presumably prefer that their beloved mum be known for the indelibly positive mark she left on their lives, and on the lives of so many others.
But she is and always will be, in no small part thanks to her boys, no matter what sort of dirt temporarily smears the lens. Instead of being traumatized or embarrassed by Diana: In Her Own Words, it seems far more likely that the young royals will put the filtering skills they've surely acquired over the years to good use and avoid it altogether.
They're among the few who know the truth, after all.