Last Updated: 02/06/17 8:25pm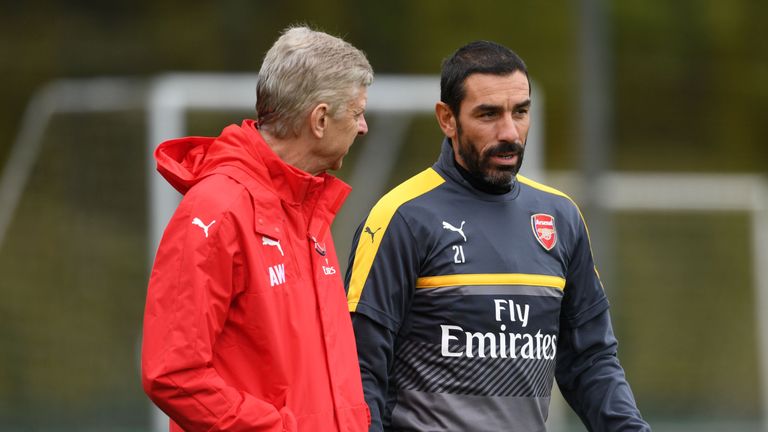 Robert Pires has been a regular fixture at Arsenal's training ground in recent months
Robert Pires has called on Arsenal supporters to unite and play their part in a challenge for the Premier League title next season.
Fans were split all year on whether Arsene Wenger should remain in charge, and the Gunners boss claimed last month the "hostile environment" at games contributed to the worst league finish of his 21-year reign.
Wenger has since signed a new two-year contract in the wake of victory over Chelsea at Wembley and a record seventh FA Cup win.
And 2004 'Invincible' Pires, speaking to Sky Sports News HQ after a Champions League legends game in Cardiff, said: "I love Arsenal and I love Arsene Wenger so I think it's great news for him.
Former Arsenal captain Tony Adams thinks Arsene Wenger should have left after their FA Cup success and admits he didn't learn much from his former coach
"I think the decision is not easy because they had some trouble during the season with some fans, so now we need to build a new team for next season.
"Some fans are split but the message is to be passionate for next season because the first objective will be to win the Premier League.
Wenger insists Arsenal's end to the season will be a springboard to better things after signing a new contract as manager
"I think Arsenal will be stronger for next season. Now it's very important to buy players and build a team to win the Premier League."
Pires won the league twice during his six years at Arsenal and was voted Footballer of the Year by journalists for his contribution to the 2002 double success.
The Frenchman has been a regular fixture at the club's training ground in recent months.