Guillem Balague explains why Pep Guardiola will continue to wear a yellow ribbon, and offers his opinion on why the matter is of such great importance for the Manchester City manager.
While Pep Guardiola finds himself on a charge with the FA, the likelihood is that most people do not realise what his protest is actually about.
His wearing of a yellow ribbon has nothing to do, per se, with the campaign that he personally feels so strongly about for the independence of Catalonia. People, nations (with state or not) deserve to decide their future, in a referendum similar to the democratic process that happened in Scotland. Pep feels that way and has spoken openly about it even in political meetings.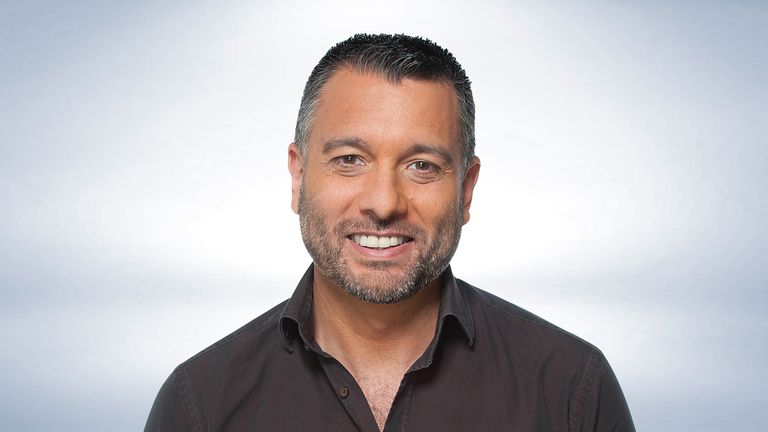 The ribbon is not about the referendum but rather about the imprisonment of most notably what has become known as the two Jordis (Sanchez and Cuixart), who along with about 11 others remain remanded in custody on charges of sedition.
If they have a case to answer – and any charges brought forward will be rigorously defended – then bring it on and let's go to trial. In the meantime, they remain in custody, when any country proclaiming to be a supporter of democracy and natural justice would have certainly granted them bail a long time ago. The fact that they are still in custody in my eyes, and in many others, effectively classifies them as political prisoners. That is why the yellow ribbon is being worn.
'Pep will never hide'
The FA is charging Pep with making a political statement which may well be true and Pep has said as much. Effectively what the City manager is telling the FA is, if you think I have broken the rules, go for it, do your worst, fine me, banish me to the stand, do what you want, but at the end of the day I am a human being that passionately loves where I'm from and where I can see a natural injustice is taking place – which basically has nothing to do with independence, but all to do with 11 people remaining in custody on charges of sedition with no bail granted and no court case in sight just yet. The delays and the behaviour of the justice department is, in the eyes of Pep, mine and many others, a very unfair situation.
If the FA think by doing any of this it will make Pep remove his yellow ribbon of protest then they don't know him. He won't.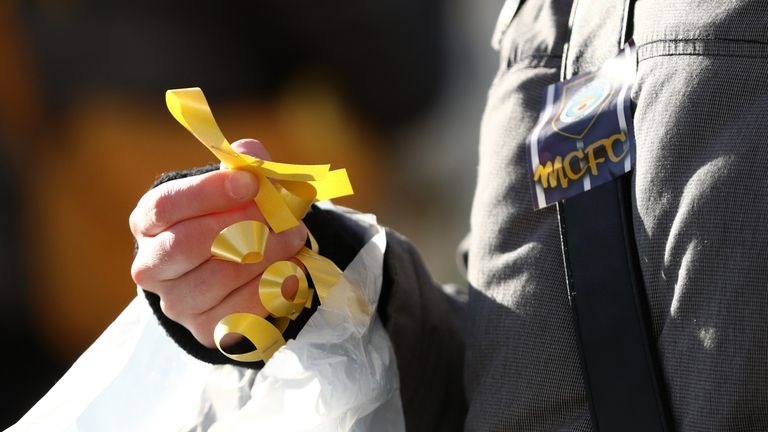 In my opinion, though I am not equating what the two emblems stand for, the FA cannot claim to not accept political statements and then countenance the wearing of poppies on the England shirt with the simple announcement that poppies are not political.
This is not a problem that is going to go away no matter what stance the FA take and one where Guardiola is unlikely to give ground.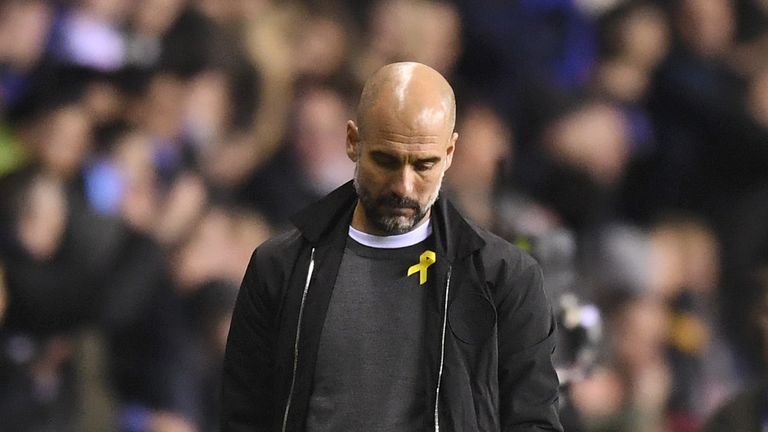 The yellow ribbon is seen in almost every village around the Costa Brava where I find myself now. On roundabouts, on buildings, on city halls. Sportsmen have decided not to get involved in the protest for fear of retribution from authorities or because they do not agree with it. Pep will never hide. And I believe everybody, no matter what the rules say, has got the right to express his opinion. We are all political animals, many of our daily decisions have to do with politics, from the words we use to the gestures we make. So to try to shut up someone for expressing them in a symbolic gesture, I feel it is very wrong.
Catalonia's 'deep divide'
Catalan sporting and entertainment celebrities are deeply divided over the independence issue. Pau and Marc Gasol, the NBA basketball star brothers are described in the Spanish press as anti-independence, although interestingly have both said that they are for the right to a referendum.
Gerard Pique has also made his feelings clear over the matter saying he is firmly in favour of independence but has always said that it is something that should be decided one way or the other with a democratic vote.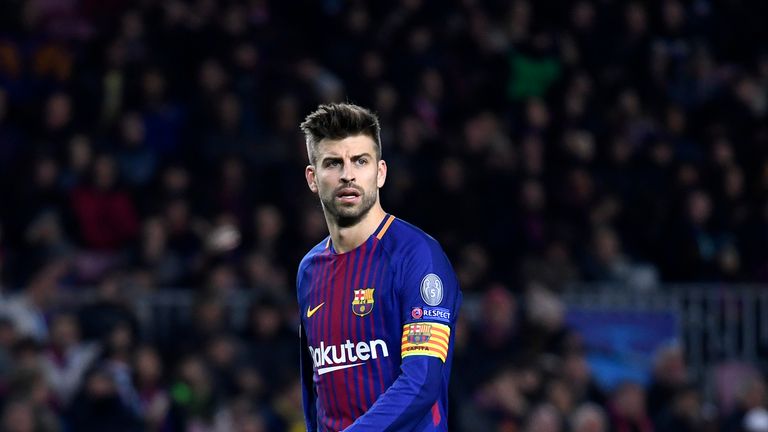 The Marquez brothers (racing driver Marc and motorbike racer Alex) are anti-independence. Marc said in a 2014 interview: "I am Catalan because I am from Catalonia but I feel Spanish," while the Spanish swimmer, Mireia Belmonte has said, "It's possible to be Catalan and Spanish".
Montserrat Caballé, the opera singer who shot to 'sports' world fame thanks to her 'Barcelona' duet with Freddie Mercury for the 1992 Olympic Games is staunchly anti-independence. She said, in 2013: "The people of the world need to be united," adding that "I am very happy to have been born in Barcelona and that my children studied in Spain."
Conversely, the Catalan Jose Carreras, one of The Three Tenors, has made his feelings more than clear: "I am pro-independence and I am very patriotic. Sometimes you have to express how you feel, even if it could cause you problems in some situations."
But this isn't fundamentally what the debate and the yellow ribbon are about. Whether for or against independence it is about democracy, natural justice and freedoms, commodities that were non-existent in Spain until the 1978 constitution was approved.
Every day that goes by with people that should be out on the streets languishing in prison is a constant reminder of those days not so long ago when fascism ruled over Spain.
Also See:
Oleksandr Zinchenko getting his opportunity at Manchester City